CLEVELAND (AP) — The Cleveland Indians are staying home for the first round of the postseason — with the New York Yankees coming to town.
PHOENIX (AP) — Madison Bumgarner pitched five scoreless innings to win his first game for Arizona in his ninth and final start this season, an…
NEW YORK (AP) — The Miami Marlins finished with their first winning season since 2009, beating the New York Yankees 5-0 Sunday behind a home r…
KANSAS CITY, Mo. (AP) — Brady Singer finished his rookie season with a stellar performance, Alex Gordon wrapped up his long Royals career with…
OAKLAND, Calif. (AP) — Mark Canha drove in four runs and the Oakland Athletics came back to beat the Seattle Mariners 6-2 on Sunday in their f…
LOS ANGELES (AP) — AJ Pollock homered twice and the NL West champion Los Angeles Dodgers completed a three-game sweep of the Angels with a 5-0…
ANAHEIM, Calif. (AP) — The Los Angeles Angels fired general manager Billy Eppler on Sunday after the long-struggling franchise finished its fi…
WASHINGTON (AP) — Juan Soto became the National League's youngest batting champion, Trea Turner hit a grand slam and drove in seven runs, and …
CHICAGO (AP) — Reynaldo López struggled and the Chicago White Sox tumbled out of position for a home playoff series, losing 10-8 to Kris Bryan…
ATLANTA (AP) — Jackie Bradley Jr. homered and made a leaping catch as the last-place Boston Red Sox won their final game under manager Ron Roe…
ARLINGTON, Texas (AP) — The Houston Astros are going into the playoffs with a losing record after Rougned Odor homered twice Sunday for Texas …
BUFFALO, N.Y. (AP) — The Toronto Blue Jays are set to face the Tampa Bay Rays in the first round of the postseason after losing to the Baltimo…
SAN FRANCISCO (AP) — The San Francisco Giants had their postseason hopes dashed on the final day of the regular season, losing 5-4 to the play…
ST. LOUIS (AP) — Harrison Bader tripled and homered to help the St. Louis Cardinals clinch a postseason berth on the final day of the regular …
ST. PETERSBURG, Fla. (AP) — Rookie pitcher Josh Fleming allowed four hits over six innings and the AL East champion Tampa Bay Rays eliminated …
ST. LOUIS (AP) — Milwaukee Brewers lefty Brett Anderson exited his start Sunday in a key game at St. Louis in the third inning because of a bl…
NEW YORK (AP) — Miami outfielder Starling Marte and right-hander José Ureña left Sundays' regular-season finale against the New York Yankees a…
BOSTON (AP) — Red Sox manager Ron Roenicke will not return in 2021, the team said before its final game on Sunday, ending his tenure as a one-…
ATLANTA (AP) — Ronald Acuña Jr. has been removed from the Atlanta Braves' lineup in their regular season finale due to irritation in his left wrist.
BOSTON (AP) — Boston Red Sox say manager Ron Roenicke won't return in 2021; team in last place in AL East.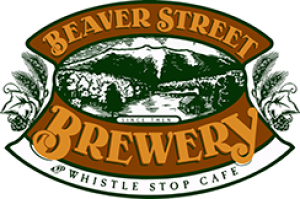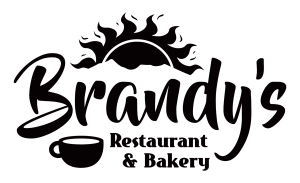 Brandy's Restaurant & Bakery
Four teams, two National League playoff spots.
Houston Astros (29-30, second in the AL West) vs. Texas Rangers (21-38, fifth in the AL West)
Cincinnati Reds (30-29, third in the NL Central) vs. Minnesota Twins (36-23, first in the AL Central)
Baltimore Orioles (24-35, fourth in the AL East) vs. Toronto Blue Jays (32-27, third in the AL East)
New York Mets (26-33, fourth in the NL East) vs. Washington Nationals (25-34, fifth in the NL East)