SAN FRANCISCO (AP) — The San Diego Padres are still very much counting on a healthy Dinelson Lamet making his playoff start next week.
ARLINGTON, Texas (AP) — Ryan Pressly had no interest in waiting to see if the Astros would get the help they needed to clinch the last spot in…
PHOENIX (AP) — Josh VanMeter hit a three-run homer, David Peralta and Tim Locastro both had three hits and the Arizona Diamondbacks beat the C…
OAKLAND, Calif. (AP) — Mark Canha hit a two-out, two-run home run in the 10th inning, lifting the Oakland Athletics to a 3-1 win over the Seat…
MINNEAPOLIS (AP) — From three soaring home runs to an exuberant race out of the dugout in celebration of their postseason berth, the Cincinnat…
NEW YORK (AP) — Forced from the field by COVID-19, the Miami Marlins returned with enough force to reach the playoffs for the first time since…
A look at what's happening around the majors on Saturday:
Sophomores Wheaten Smith and Cathron Donaldson led the way in a strong day for the Division III Coconino Panthers girls cross country team in …
It seemed like high school sports weren't going to be decided on at all at Flagstaff Unified School District's Tuesday board meeting — up unti…
The nets are up and volleyball is set to start soon. An established coach keeping her program at its lofty heights, a second-year coach ready …
One of Mike Schmieder's favorite aspects of being a head coach is getting calls from his former wrestlers, especially those who are off at col…
The Northland Prep boys soccer team coasted to a 3-0 shutout over Ash Fork to open the 2020 season at Sinagua Middle School.
The 2A Conference Northland Prep Spartans boys soccer team got the new year started off well Friday with a 3-0 shutout win over 2A North Regio…
For many, the college football season officially begins this weekend.
Trump's advisers say the episode underscores how the president's unconventional style gets things done.
INDIANAPOLIS (AP) — Now that the Big Ten has a rescheduled kickoff weekend, coaches and players can start the sprint to opening day.
The NCAA Division I Council passed a wide array of sports schedules and changes Wednesday -- most notably a start date for the college basketb…
When it came time to confront a global pandemic, we should've known college football would whiff on the tackle.
Players were pumped. Coaches were stoked. Fans seemed relieved. Even the president was pleased.
University of Wisconsin athletic director Barry Alvarez, who was the football scheduling chair of the Big Ten's return-to-competition task for…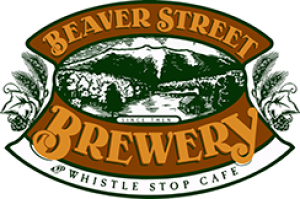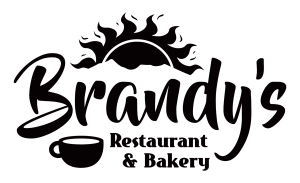 Brandy's Restaurant & Bakery
SAN FRANCISCO (AP) — The San Diego Padres are still very much counting on a healthy Dinelson Lamet making his playoff start next week.
ARLINGTON, Texas (AP) — Ryan Pressly had no interest in waiting to see if the Astros would get the help they needed to clinch the last spot in…
PHOENIX (AP) — Josh VanMeter hit a three-run homer, David Peralta and Tim Locastro both had three hits and the Arizona Diamondbacks beat the C…
OAKLAND, Calif. (AP) — Mark Canha hit a two-out, two-run home run in the 10th inning, lifting the Oakland Athletics to a 3-1 win over the Seat…
MINNEAPOLIS (AP) — From three soaring home runs to an exuberant race out of the dugout in celebration of their postseason berth, the Cincinnat…
NEW YORK (AP) — Forced from the field by COVID-19, the Miami Marlins returned with enough force to reach the playoffs for the first time since…
A look at what's happening around the majors on Saturday: