Mariah Carey thinks her and ex-husband Nick Cannon "could have worked".
Mark Wright is keen to return to football, after "ruining" his career when he was younger.
Duchess Meghan insists nothing she says is "controversial", but rather people's "interpretation" of it.
Kristin Cavallari is "thankful" that she split from Jay Cutler during lockdown.
Jennifer Aniston has been thinking about retiring.
Jessica Alba went back to acting because she wanted a "break" from her business.
Christina Aguilera has "clashed" with her own anxieties at times.
Jim Parsons and his husband Todd Spiewak had coronavirus in March, and thought it was just a cold before they both lost their sense of taste a…
'Black Panther' actress Letitia Wright is "sad and hurt" by the lack of opportunities for black women to succeed in society.
Demi Lovato "wants no contact" with her ex-fiancé Max Ehrich, as sources say the singer is "completely done" with him.
Shannen Doherty wants to record video messages for her loved ones to watch after she's passed away, but hasn't done them yet because it feels …
Brian Cox started smoking marijuana at the age of 50, and thinks the drug is "wasted on the young" as he says it's a much better experience at…
Mitch Winehouse has put on two stone during the coronavirus lockdown as he has turned to food to relieve the stress caused by the pandemic.
'The Crown' will premiere its fourth season on November 15, which will star Olivia Colman, Josh O'Connor, Emma Corrin, Tobias Menzies, and Hel…
Cheryl Burke is two years sober after making the decision to quit without the help of an Alcoholics Anonymous program.
Brian Cox learned "how to survive" after the passing of his father when he was just eight years old, as he says he had to cope alone.
Tyler, The Creator has revealed he's voting for the first time this year and has urged his loyal following to ensure they have their say on wh…
Alicia Silverstone was proud of her son's reaction when he was bullied over his long hair as she expected him to ask for it to be cut, but he …
Naya Rivera's sister, Nickayla, has appealed for "compassion" and insisted she is "showing up" for her nephew following reports she has moved …
Meghan McCain has given birth to a baby girl named Liberty Sage McCain Domenech, who is her first child with her husband Ben Domenech.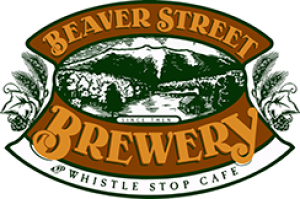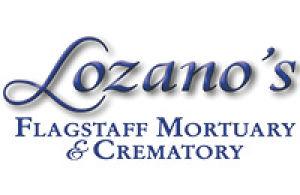 Lozano's Flagstaff Mortuary & Crematory

Metallica drummer Lars Ulrich admits he finds it difficult to listen to his own band's music without overanalysing their songs.
BLACKPINK and Cardi B have recorded a collaboration for the K-Pop girl group's upcoming album.
David Harbour has joined the all-star cast for Oscar-winner Steven Soderbergh's heist thriller, 'No Sudden Move'.
Disney has delayed the next D23 Expo until 2022, but promised "incredible plans" for the company's 100th anniversary.
'Tiger King' star Carole Baskin's husband Howard "will be so happy" after she was eliminated from 'Dancing With The Stars' this week.
Pregnant star Chrissy Teigen says she and her baby are "completely fine" as she prepared to have her second blood transfusion.
Julianne Moore doesn't feel like she's been with her husband for a "long time" - despite their 24 years together.