If you're like me, this year has been a crazy mixture of emotions. Learning how to cope has been a process, one continually refined for the pa…
They say that the Buck Mountain Lookout Tower was built when the world was at war, and I certainly can believe it.
The last mass participation event I competed in was the Olympic Marathon Team Trials on Feb. 29. Despite not having the performance I envision…
It reveals something about my diminished intellectual capacity that, when I hear the word "sketch," I don't think of drawing or mathematical c…
He had guns pulled on him twice in Texas. A tree fell on him in Michigan while he was sleeping in a hammock. In North Dakota, driving snowstorms.
"Las Vegas is what you make it," my friend said in response to people who did not understand why she and her husband love to visit that city so much.
Only once have I parked at the trailhead next to the Flagstaff Ranger District Office, that time being last summer when I made an ill-advised …
Larry Phoenix is on a quest to run the 800-mile Arizona Trail.
Leave it to the Germans, known for their precision with language and most everything else, to come up with just the right word to describe the…
In what seems like an eternity ago, I was scrambling to reschedule the Flagstaff running events calendar. At the beginning of the pandemic, I …
This would have been the 23rd year for Camp Grouse, pitched in a small clearing among maple trees in the Chippewa National Forest, but COVID-1…
Forget six feet away. My optimal social distance, at least when I'm out on a trail, is six miles away. And this personal preference predates t…
The other night, I was sitting at my computer searching for real races to enter: the kind with a finish line and aid stations and postrace par…
The animals in Yellowstone National Park aren't the only ones stocking up for the winter.
This past year, I've received great tips from you, dear readers. But I've also hit up Neil Weintraub and his gang at the Northern Arizona Trai…
Sedona's color palette leans heavily toward a particular hue — 50 shades of red, you might say — but this time of year other vibrant tints com…
Many a time I have cruised down Highway 64, hellbent for the Grand Canyon, right past the jutting geologic carbuncle known as Red Butte.
Barring any unexpected and unprecedented climatic calamities — this is 2020, after all, so nothing is off the table — the aspens soon will sta…
Stray Freudian thoughts pinged around my brainpan as I ambled toward the Birthing Cave. Such ruminations were not what I sought to mull so ear…
And now for something completely different in this completely different racing season. Helen Galerakis, who likes a challenge, has decided to …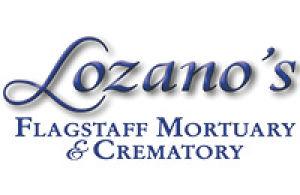 Lozano's Flagstaff Mortuary & Crematory
COVID-19 lockdowns resulted in better air quality due to decreased commercial activity and automobile traffic. The lifting of lockdowns and a …
The Flagstaff ski and snowboard club team recently took a step that should bolster the program going forward.
A year ago, as the Museum Fire raged, people justifiably fretted about the fate of nearby homes, the delicate environment and the habitat in t…
It's a known fact that exercise, particularly in the form of long runs, stimulates your brain in several ways. Have you ever felt the "runner'…
Squat and lumpy, overlooked and misnamed, Slate Mountain is not the loftiest or most impressive of peaks among the extrusions that dot the San…
Before tackling a new trail, I like to nose around online and read what others have experienced. Best to be prepared, and all that, but you al…
Several years ago, I wrote a column called "Running with a Purpose," which was about why at age 30 I began running. It wasn't to win races, bu…