I remember well the beginnings of the Museum Fire on Sunday morning July 21, 2019. I was on Roving Ranger duty at the top of the Agassiz lift …
Many times I have planned to run up Sterling Pass to Vultee Arch, arguably the toughest two miles in Sedona, and many times I have failed.
Wednesday morning my energetic border collie, Solie, got me out for some fresh air. Walking near our quaint little community of Mountainaire, …
At the summit of Davenport Hill, an invigorating five-mile jaunt near Dogtown Lake south of Williams, I came upon quite a sight — a cairn.
Just as I was getting ready to cancel our beloved small, free, 12th annual Randy Wilson Memorial 4 on the 4th, Wilson's daughter, Caroline Her…
Most Flagstaff residents enjoy Buffalo Park as a place to get some exercise or fresh air. Additionally, it is one of the few places within the…
Proud to pass along the fact that I didn't fall once on the Secret Trail the other day.
I watch a big bird in a striking blue-black suit hiphopping from branch to branch on the oaks outside my window. It's going for the seed in th…
The great thing about following Flagstaff's professional runners on social media — other than marveling at their speedy times and admiring the…
From the end of March through early May, I followed the state's stay-at-home orders—mostly. I avoided the built, human world, but could not he…
When famed Civil War soldier, explorer and geologist John Wesley Powell directed the U.S. Geological Survey, he was in northern Arizona explor…
Time, during quarantine, has an elusive elasticity. Even communing with nature on the trails seems different now, somehow slower paced and mor…
For centuries, Native Americans of the Southwest have prepared special teas from sacred datura leaves, seeds and roots. This beverage is imbib…
So I found myself near Mormon Lake one recent morning — boring story, no need to share — and naturally I thought about squeezing in a run.
I like running single-track trails in Flagstaff and environs because they tend to be more remote and woodsy, more challenging in terms of elev…
With the Grand Canyon National Park testing the first phases of reopening, access to the vast network of canyon trails and park amenities rema…
Sports? Heck yeah, there still are sports going on. Competitive sports, too. Right here in Flagstaff. What, didn't you hear about the epic bat…
When the race I'd been training for, the SHAPE Women's Half-Marathon in New York City, was canceled, I vowed to keep training so I could run a…
As the state's stay-at-home orders expire, area residents and visitors alike have their eyes on the national parks and monuments of northern A…
The Grand Canyon National Park is letting people access certain parts of the South Rim viewpoints this weekend.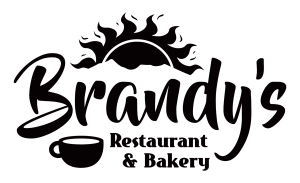 Brandy's Restaurant & Bakery
Suppose I could yammer on here about the rich sensory splendors of the Crystal Point and Odell Lake trails in Munds Park, maybe stretch a few …
Too often, we enjoy traversing a trail and don't for a moment think about its construction, its history, the people and pickaxes behind the ef…
While staying home is currently encouraged in most states, many allow leaving the house for exercise. Here are some recommendations that will …
Another new (for me) trail completed, one in which I did not see hide nor hair of the critter that bears the path's namesake. In recent months…
Stay-at-home clicking and scrolling through bucolic parks and sweeping landscapes has become a thing in this new-normal, out of desperation an…
When the coronavirus pandemic began wreaking havoc on the sports world, McKirdy Trained found a new way to serve the running world beyond its …