My, what a lovely day. A Magritte sky, scattered puffy cotton clouds against an impossibly blue horizon, the San Francisco Peaks adding a vivi…
Sprawl, that form of suburban blight that so dominates the Valley, always looks more stark and vast when viewed from on high.
Orienteering is not really my thing. In fact, I didn't even know it was a thing until I looked it up and found this definition:
Humor in hiking guidebooks usually is about as plentiful as water on the Colorado Plateau, which is to say, hard to come by and exceedingly ap…
It is unfortunate that there is no such thing as a "new-trail smell," akin to the new-car smell that's so alluring they make cologne and air-f…
It is unfortunate that there is no such thing as a "new-trail smell," akin to the new-car smell that's so alluring they make cologne and air-f…
There occasionally comes a point while attempting a new trail course — a loop cobbled together from merely squiggly lines and tiny-font forest…
Imagine running from Black Canyon City to Crown King and then through Prescott, Jerome and Sedona and on to Flagstaff, some 250 miles of (most…
Until I encountered the saguaro cactus contortionist, which clearly had been practicing its yoga poses out in the Sonoran desert, my reaction …
Laid off from her job as a dialysis tech during the pandemic, Mexicali resident Beatriz Ojeda felt like she could not take another day alone i…
Emily Ford says yes to things.
A few weeks back, the Daily Sun's weekly "High Country Running" column mused upon people's favorite hill in Flagstaff, and the responses were …
First day of spring, and I was stoked. But it didn't feel like spring early on this Flagstaff morning, what with the temperature hovering in t…
Yes, the seminal map of Sedona trails, produced by the skilled and exacting professionals at Emmitt Barks Cartography, steered me wrong the ot…
Another unique pandemic running event will occur Monday, March 15, 2021. The NAU men's and women's cross country teams will toe the starting l…
Wisconsin's image took a hit recently when 216 wolves were killed during a three-day Badger State hunt — a toll that was 82% over the hunt's quota.
I faced that proverbial glass-house scenario the other day when I ventured back to Sedona to once more fashion a loop from trails I had not pr…
High country runner Ryane Griffis asked a simple-sounding question of the Flagstaff Running Community Facebook group on Dec. 15, 2020: "Favori…
As the weather across the country warms up, outdoor activities will become more attractive to people looking to find ways to get moving.
By now, I have traipsed through enough Sedona trails to know this sad home truth: the closer you run or hike to town, the less pleasant the ex…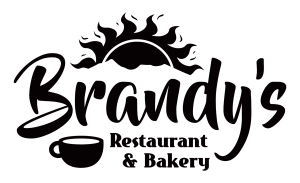 Brandy's Restaurant & Bakery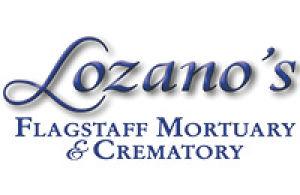 Lozano's Flagstaff Mortuary & Crematory
In 2014, after a year of falling in love with trail running, I said to my partner, "You know where I want to live? Flagstaff, Arizona." We did…
Should you ever find yourself in Cornville, well, I'm sorry.
Fishing was one of the few sports where participation seemed to pick up when everything else went on pause due to the coronavirus pandemic.
Thrice now I have come to the Boynton Canyon Trail and, still, I have yet to meet Flute Man, yet to hear his ethereal, high-octave trills atop…
There I was, almost finished delicately and deliberately making my way down the steep side path from the Fay Canyon arch in Sedona, each step …
One could spend their entire life in the United States and still not learn or experience everything about its natural and human-made history. …
Ambling along Priest Draw, just starting out with my spirited dogs in tow, I spied up ahead on the trail a guy who looked as if he had a queen…