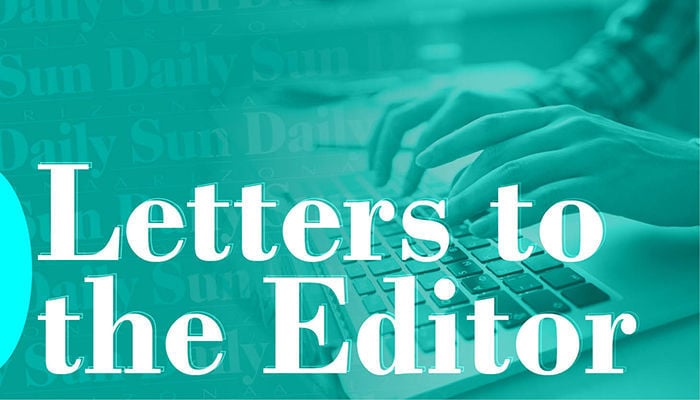 Our children are not fine. After attending the school board meeting about returning to school I realized that FUSD seems unconcerned about what is really going on behind the Zoom screens.
Excessive screen time is detrimental to kids
Are the children turning assignments in and attending their classes? Yes, they are but that does not illustrate that the children are learning. My children have not learned any new concepts. I know this because they are working on their assignments independently without instruction from the teacher and then turning assignments in. They were attending the "classes" on zoom but there was no interaction with their peers so I stopped making them attend their lessons for 7 hours a day. Doing the work on our own, it takes us 1-2 hours. That shows how much wasted time and lack of educating that is taking place. Filling out worksheets is not learning. Educating means children are learning new things and progressing. In order for teachers to do this, learning must be in person.
The amount of time required by FUSD to be on screens for virtual learning is excessive even for adults, and is extremely detrimental to children. In Lauren Vinopal's article "How Screen Time Creates Kid Dopamine Addicts With Bad Habits." Vinopal illustrates the damaging effects of screens. A number of studies support this conclusion.
There is ample evidence that screens trigger a release of dopamine, which eventually wears down the pathways in the brain and increases the demand for more stimuli. "Screen time leads to dopamine release. This means that the more screen time, the more addicted to screen time your child will become," family therapist Katie Ziskind explains. Ziskind, who specializes in digital detoxing, recommends parents think of it like candy. "Sure, it's important to not shelter kids from it completely, but that doesn't mean it has any value to them. Create healthy boundaries around screen time."
Psychologist Doreen Dodgen-Magee explains, "Dopamine from screens is impairing children's impulse control, increasing the demand for instant gratification. This is why screens and electronics run the risk of keeping kids in a chronic state of hyper-arousal, leaving them agitated yet somehow exhausted. This heightened state makes it harder for children to retain information, perform in school, interact socially, relate to others, and self-soothe and regulate emotions. This is not just a result of the reward center of the brain being overstimulated in response to screens, but a consequence, other important areas of their developing brains being underused."
I've seen the impact too much screen time has had on my children. They have meltdowns daily and beg for even more screen time and find ways to sneak it. I know other families are having similar struggles. FUSD virtual learning that requires so much screen time is a recipe for disaster.
Uncontrolled content on FUSD tablets
FUSD did not put any systems into place to enable parents to lock screens and protect them from damaging content on the internet. When the tablets were distributed, I naively thought I would have some control over the accessibility and content my children would have access to. NOTHING was blocked. Every FUSD student was given unlimited access to pornography and any other abhorrence online. This is unacceptable.
I am fortunate my husband who is an engineer at W.L. Gore figured out ways to block unwanted content. It took days for him to do this. How many FUSD families don't have that kind of knowledge? Even with the systems we have set up, our children figured out how to use YouTube on their devices when we let our guard down. It is a constant battle and it is exhausting. We are fortunate I am able to stay home to supervise my children. How many students are in their rooms alone with a device that the school provided them with NO limitations to what they can view?
In order to protect a specific vulnerable portion of the Flagstaff population, FUSD is sacrificing the well-being of its core families and the rising generation.
We're paying high taxes for teachers who are not teaching
I find it troubling that the school board postponed in-person learning based on the complaints of a handful of FUSD teachers. The school district is sacrificing the emotional health and well-being of thousands of children, the jobs of teachers willing to teach in-person, and the future of the school district itself if this goes on much longer. Teachers unwilling to function should be replaced. Are these teachers still going to the grocery store, out to the movies and meeting up with friends and families?
When COVID hit Flagstaff, nurses and Walmart workers didn't refuse to work. They found ways to protect themselves while still being able to carry out their essential services. As long as the biggest portion of our local taxes continues to be for school district buildings and salaries, teachers should be considered essential. Currently we are not getting our money's worth, and it shows. We are wondering when that tax money will be returned to us for doing the actual work of instructing our children.
The temptation to home school is real for many families and may be a long-term consequence of FUSD ignoring the needs of those underwriting the cost of a learning model that is failing its students.
How long is this supposed to go on?
We all have risk of contracting Covid. That is part of life. The CDC removed the pandemic status. The goal of the shutdown was never to eradicate the virus -- it was to flatten the curve and ensure health care professionals enough supplies and hospital beds to care for the sick. We've accomplished that. It is time to go back. Our kids are not fine.
The following are experiences from FUSD families:
I am the mom of 5 kids, all in the FUSD school system. We have tried our very best to make the online school work for my family. We keep changing and shifting as things work or don't work, but the reality is that my kids are more stressed and anxious, depressed and angry than they have ever been in their lives. I feel like I need to be a professional counselor in order to get through a regular school day.
My 4th grader has had school related emotional meltdowns at least 4 days every week since school started. One day I found her sobbing so hard on the floor in her closet that she couldn't even stop long enough to tell me what was wrong. My other kids are having meltdowns at least 2 days a week and as a mom, I have a full-time job just checking to make sure my kids are OK.
We have also had screen induced headaches, all of my kids (including my 6-year-old) have had sore necks from constantly staring at the screen, and they feel completely disconnected from the world and their friends and are just sad. As a mom, I can't sit back and watch my perfectly healthy and happy kids deteriorate this way.
I was determined to make this work, but if the schools don't open up in October, I will be forced to pull them out and teach them at home or find another alternative for their own good. I am already very concerned about the time it will take for them to get over the emotional damage of living their lives in this state. Please, for the sake of our kids, open up the schools!
I have a 4th grader home doing distance learning. She feels like it is harder to understand what the teacher is trying to teach over the computer vs in class learning. She misses seeing friends and being around others at school each day. Also it is hard to focus on her work at home because the teacher is trying to give one on one explanations to other students while they are working.
Distance learning isn't healthy for anyone. What we've heard for years from pediatricians, schools, child therapists, etc. is we as parents need to limit the amount of screen time our kids have, especially the younger kids. They need to play and be around other people. Now they are expected to sit there, not talk to other people, and stare at a screen for 6-7 hours, do all their reading/homework for who knows how many additional screen time hours. It isn't healthy mentally or emotionally.
I have one in 1st grade. One of the skills they work on is peer interactions. She has never done well with auditory instructions. She has to see something and use situation/classroom clues to know what comes next and what she should be doing. One of her struggles is this method of teaching uses mostly auditory instructions. She really struggles learning and knowing what she needs to be doing. The subjects she does OK in, this method works OK. But math is something she has a lot hard time understanding.
She is falling farther and farther behind with distance learning. The first few weeks of school, her trying to follow all the directions just to use the technology, she had numerous meltdowns daily. Now she still has meltdowns daily as she struggles to keep up with the class and the many directions, she's given all at once, but they aren't as often.
I have a child who is currently a senior. After a week of staring at a screen all day long, I noticed a visible change in her demeanor. She is now battling depression.
The mental health toll this distance learning is taking on my children is extremely concerning to me. If it continues too much longer, I may be forced to pull them from the district. There has got to be a way to safely return kids, even if it is just part time, to the classroom.
I have 2 girls, 1st and 3rd grade, and it's going horribly. My 6-year-old doesn't learn this way and we just constantly argue. It's been really bad for both our mental health. I can not stress enough how bad this is for our family.
Distance learning for a household where both parents work full time means our 11-year-old is fully unsupervised during his schooling hours. Every day from 8-5 he is 100 percent on his own to log into his zoom classes and stay on task. He feeds himself and checks in with us through texting. It's miserable. We worry about him! We want our kids in school!
Our family definitely wants to get back in the classroom but I have to say distance learning hasn't been as bad as we anticipated. I think that's because my kids are older.
My daughter is definitely struggling more than my boys. She mentally zones out pretty often. I have made it my full-time job to sit with her during school to make sure she is doing what she's supposed to. I know most parents don't have the luxury to do that. She is more irritable and I think being in front of a screen 6 hours every day is the reason.
The main negative with my high school boys is that any downtime they get during their classes, they automatically jump on video games or TV. If they were in school, they would be socializing during those breaks. So it's just increased screen time which is always a negative in my opinion.
I am a working mom with a 5th grader and 2nd grader at DeMiguel. Although I know teachers and administration are doing their best to make school work, it is just not working. Being in front of a screen for seven hours is taking a toll, especially on my 2nd grader who usually is a happy go lucky kid.
It is hard as a working parent to keep track of papers and time. I'm gone a lot of the time and my husband, who is working from home, can't just stop work all the time. My 2nd grader is throwing fits now and does not want to do school at all. We are all so overwhelmed it makes us want to just not do any of the work. It is emotionally exhausting to all of us and I worry for our mental health.
Please reconsider letting us choose what is best for our kids. Why is it that the rest of the town is almost back to normal and I can take my kids into Walmart or Target where there are just as many people, but not for them to be in school? It's ridiculous.
Also, why not talk to other school districts about what they are doing? My nephew who attends elementary school in Gilbert went back full time today wearing masks and social distancing. Why not ask GPS what they are doing? I realize there is and will continue to be more cases, we are not idiots. But when will we be given the choice to take the risk or not? You are not listening to the voice of the people who you were elected to represent.
I really hate distance learning! I feel like my daughter isn't learning what she would learn with direct in classroom interaction. I also feel that my daughter is suffering from social issues. With no classmate interaction, I feel like she is getting depressed.
Our distance learning is totally not going well on many fronts. I'm to overwhelmed to even draft something up to send to the school. I'm not saying it is a total loss. I have 2 high schoolers at 2 different schools and a 3rd grader and 1 in the cross cat program. I am very familiar with the vast array of how things are being run across the board. They are trying to deal with an impossible situation, but it's just not rolling smooth around here.
We have 4 kids at home. Our oldest is at a charter middle school, which has set a very reasonable pace. They have live Zoom classes M-T-Th-F and classes only run from 8:00-noon. The only other school commitment for him is homework and reading. We have no complaints about how his distance learning is going.
Our younger 3 started out at DeMiguel in 4th grade, 2nd grade, and kindergarten. The teachers have been as helpful and friendly as possible. Mrs. Wilson has been happy to chat 1-on-1 with me and other parents as we struggle through the mire day after day. But from Day 1 the all-day commitment has been incredibly debilitating. Our 4th grader, who has ADHD) was in tears every single day because of the constant on-off-on-off of zoom meetings. She couldn't focus, let alone re-focus with each transition. We withdrew her after the 2nd week of school for her own sanity, and mine. We moved her to an entirely virtual school (AZ Connections Academy) so that she could set her own schedule and pace. She opted to follow her older brother's lead, and independently did her coursework during the same hours he does (half days, M-T-Th-F). That worked out really well. We tried our best to stick it out with the younger two. I sat between them at our kitchen table every morning from the start of school until lunchtime-- which didn't match up initially. Changing lunch times helped some, but only because our other two kids were at different schools. Otherwise our family would have had to split lunch in half, creating twice as much work (if not more) for me.
After lunch was a battle every single day. So we decide to stop participating after lunch. Instead, we would get up earlier and watch the afternoon recording from the day before during breakfast, and follow along with the live zoom meetings from 8:40 until noon.
That change almost helped--except that test days or other special circumstances set us behind or required us to watch too many extra recordings. Our 2nd grader was frustrated pretty much all day, every day. Our kindergartener was bored. Both became angry, whiny, apathetic lumps all day long. Their irritability spread through the house even worse than a virus.
In addition to the kids' mental health struggles, I personally struggled because I have had less than an hour each day to accomplish household tasks, administrative tasks, and my own workload. I have had to play police to my kids for 4-6 hrs a day, enforcing longin times, appropriate zoom video behavior, finishing assignments, and not navigating away from zoom calls to do something more entertaining. Then, after school I had to attempt to reverse the built-up venom and extra energy somehow. I didn't even have adequate time for grocery shopping or showering! That's not a lifestyle I can sustain.
By the start of week 5 my husband and I were seriously concerned for the longterm welfare of our family, and felt like our family relationships were being permanently damaged by this experience. So we withdrew all 3 younger kids from Connections and DeMiguel. Now we're starting a traditional homeschool curriculum, and our house has instantly become more peaceful. All four kids are noticeably less stressed and anxious. Nobody has yelled or lashed out in almost a week. Since school started we've had 4 or 5 huge meltdowns each day! I'm certain no actual learning was going on with our younger 3 kids. They were only reinforcing not listening to adults, not having accountability for themselves, and feeling isolated and misunderstood.
Let me emphasize that it wasn't the fault of the teachers or principle. It's the nature of distance learning in a class of around 20 students where parents are having to juggle multiple kids along with other tasks and responsibilities. I'm not sure it's safe to reopen schools yet; but I am certain that the way distance learning has been going is NOT helping kids and it's HURTING families. Attempting to mimic a regular in person school day is impossible from home. And adding in an extra 30 minutes of lecture time for social emotional learning does not compensate for the absence of in person support. I could support an abbreviated, focused day of distance learning where only core subjects are taught and practiced. Maybe have teachers lead 2 smaller group, one in the morning, one in the afternoon so families can choose which half-day works best for them. But our family was not able to function with the current plan. I hope there will be helpful changes ahead for the families who have to rely on FUSD because they cannot switch to homeschool like we opted to--regardless of whether schools can reopen the buildings soon or not.
Catch the latest in Opinion
Get opinion pieces, letters and editorials sent directly to your inbox weekly!