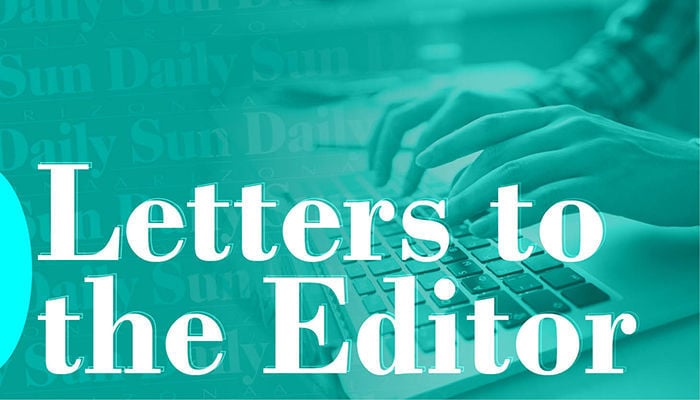 We can decrease the number of COVID-19 infections in Arizona for a third time in seventh months with the appropriate government actions. We just set a daily record for the number of COVID-19 illnesses in the United States today, Oct. 23. 82,000. The coronavirus has not disappeared and we are not just around the corner from the end of this pandemic.
These winter months are going to be difficult. Gatherings inside of more than 10 people without masks and ignoring social distancing will spread the virus. Shaking hands should be avoided. We need to wash our hands often. None of this information is new but it is effective. I realize that nearly everyone I speak to is tired of these restrictions and CDC recommendations, but if we are diligent, we can decrease the spread. It has worked in New Zealand as they followed the appropriate healthcare guidelines. They just re-elected their prime minister in response to her successful guidance.
In hospitals throughout our region there has been an uptick in cases reported and admissions. We are yearning for appropriate state and federal leadership because historically, the winter months drive us all indoors and allow for easier transmission of any airborne illness. Arizona decreased the number of cases in March and July when measures were put into place. We need immediate action from Gov. Ducey to reinstitute mandates for school and business regulations and improve contact tracing. National action for mask wearing and limiting the size of crowds would also be incredibly helpful.
There is data from Japan that businesses and schools don't necessarily have to close if there is robust contact tracing, mask wearing and limitations on indoor meetings. At the Whiteriver Indian Hospital in the White Mountains in eastern Arizona, the death rate from COVID-19 infections was lower than the rest of the state, 1.3% compared to 2.1%, because of aggressive public health measures enacted by a team of physicians at the hospital and the complete lockdown instituted by the Apache Nation.
Together we can keep the infection rate low and prevent unnecessary deaths. Write to Gov. Ducey and tell him we need action now. Public health measures work. Let's follow them.
Catch the latest in Opinion
Get opinion pieces, letters and editorials sent directly to your inbox weekly!