Dear Editor: Two years of letters and photos on Flagstaff congestion and snowplay gridlock
The complaints had been building for years over winter holiday traffic that in 2014 and 2015 began to reach gridlock not only along Highway 180 but on Humphreys and South Milton, too. A growing cascade of letters to the editor were one result.
Highway 180 traffic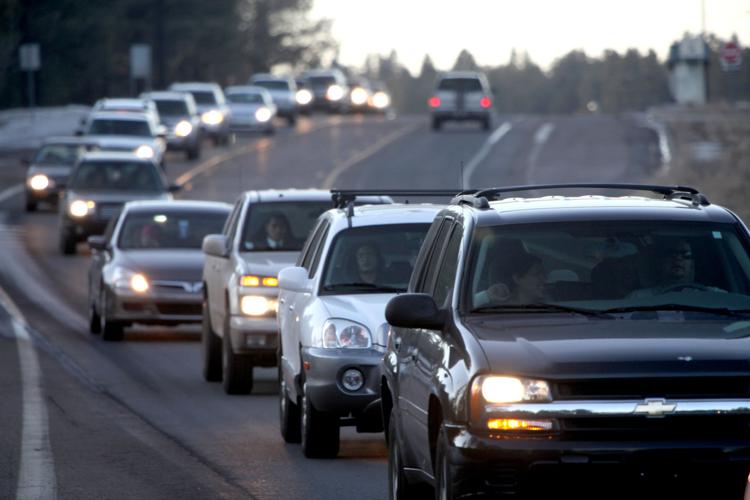 Don't make Milton congestion worse
To the editor:
The report that our mayoral and council candidates lack solutions to Flagstaff's traffic congestion, especially in the Milton corridor, should come as no surprise. There simply are no easy or obvious fixes.
Health care professionals are encouraged to follow the maxim, "At least do no harm." Perhaps our council and mayor should adopt a similar goal regarding traffic: "At least don't make it worse."
There are many things that are guaranteed to worsen the problem. One that comes immediately to mind would be the approval of massive housing projects (student or otherwise) west of Milton.
RICK SMITH
Flagstaff
ADOT takes snowplay delays seriously
To the editor:
From more traditional ideas of adjusting signal timing and signing alternate routes, to exploring innovative ways to move vehicles more efficiently through town, the challenge of winter recreation traffic in Flagstaff has been an issue the Arizona Department of Transportation has been working to address in partnership with the Flagstaff Metropolitan Planning Organization, the city and the county. ADOT recognizes Flagstaff is the primary winter recreation destination for Arizona residents and the economic impact winter recreation has on the Flagstaff economy.
There are no clear or simple solutions for winter congestion. ADOT will continue to work with the city and county to help keep drivers informed about traffic delays during peak periods and alternatives during these snowplay days, to help reduce those delays and encourage off-peak travel.
By working to communicate to drivers and visitors with business-friendly messages – both in Flagstaff and in Phoenix – we can help better manage snowplay traffic. Snowplay visitors are an important part of the Flagstaff community and our economy. ADOT is committed to working in partnership with the community to address this issue and we look forward to continuing efforts to reduce the effects of this seasonal traffic congestion.
AUDRA MERRICK 
Flagstaff District Engineer
Arizona Department of Transportation
Take Your Trash Home (copy)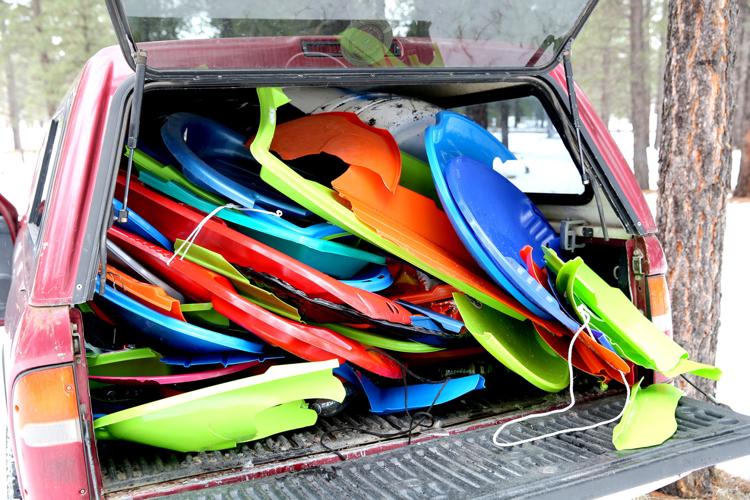 Flagstaff looking like every other place
To the editor:
I am a recent arrival to Flagstaff as of this past May. I had traveled through the town in March of 2006, and have fond memories of gorging myself on a delicious meal at a downtown restaurant. I remembered the surrounding landscape of ponderosa pines and a feeling of peace and tranquility.
Nine years later, I still enjoy the cultural and natural beauty of the area. I have spent many a weekend riding my bike, hiking or running on one of the myriad of hiking trails that wends through the town and the nearby national monuments.
But more than any one issue, there is a disturbing trend I have observed in my short time here: development and more development. I drive back and forth on Route 66 by Fourth Street on my daily commute to work and see a congested, unsightly construction zone. Entire prairie dog towns flattened.
The other day as I sat waiting for the light to change, I saw prairie dogs poking their heads out of their former homes. Where will they go, I wondered? And why destroy another area of green space and habitat for a box store or cookie-cutter apartments? Where is the respect for nature and wildlife that was here first, as well as the impact to the community? Could we have sustainable development where some land is preserved and left untouched?
Numerous studies show the health benefits of spending time in nature. Flagstaff is still a lovely community with a lot to offer in both natural beauty and cultural history. But, I worry about the future. Will it become another typical example of a sprawling American community with fast food restaurants, big box stores, and traffic jams with no real character or unique identity? Only time will tell.
HILARY CLARK
Flagstaff
Traffic Wild Art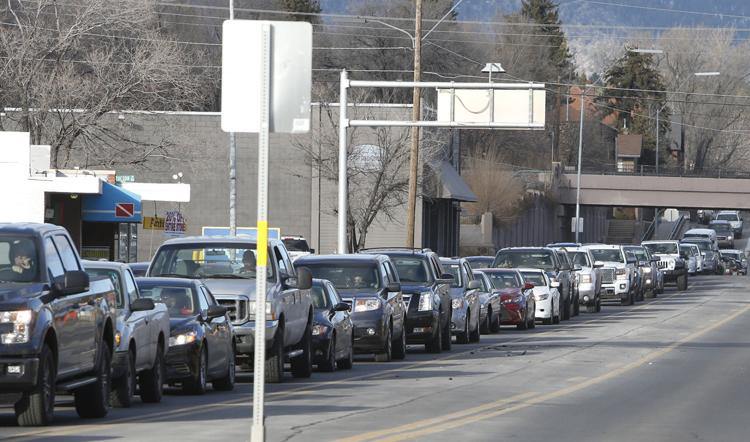 'So crowded nobody goes there'
To the editor:
It is with great interest that I see the abundance of media coverage of the congestion and traffic jams on Fort Valley Road and Highway 180 due to the huge influx of skiers and snow players. All these traffic problems should come as no surprise. For years, the City of Flagstaff, the Flagstaff Convention & Visitor Bureau, the Flagstaff Chamber of Commerce and the Snow Bowl have aggressively marketed our winter recreational opportunities. With an almost unlimited demand from Phoenix for such activities, Flagstaff was bound to suffer the consequences of such efforts.
In the forward to Richard and Sherry Mangum's 2003 book "Flagstaff: Past and Present," my brother, Bruce, wrote:
"What is now shaping the future of Flagstaff  is still another fact of geography - our proximity to more than three million people down in the Salt River Valley. Flagstaff is fast becoming a satellite city, a recreational community of weekend residents from Phoenix and other Valley cities. And over time, that fact may change the character of our town more since E.E. Ayer first arrived in 1882 to build a simple sawmill."
There is no doubt that winter tourism has a positive effect on our economy. But economic benefit alone must not be allowed to destroy quality of life and community character for our residents. There must be a balance between economic and societal considerations. When people can't get in and out of town from Cheshire and Coconino Estates, and when Highway 180 becomes dangerous because of so many cars parked along the highway shoulders near snow play areas, something must be done.
When the U.S. Forest Service approved snow-making and the expansion of the Snow Bowl, and when the City of Flagstaff agreed to supply reclaimed water for snowmaking, studies of the traffic impacts of such significant projects should have been required. Hopefully they will be required going forward. The City of Flagstaff, the U.S. Forest Service, the Arizona Department of Transportation and the Snow Bowl should have the obligation and responsibility to be the solution to both immediate and future traffic problems.
Two couples from Las Vegas recently cut short a Christmas week ski vacation because of overcrowded roads and ski slopes. Let's hope we don't become, in the words of Yogi Berra, "a place where nobody goes anymore because it's so crowded."
JAMES E. BABBITT
 Flagstaff
Why not Phoenix snowplay buses?
To the editor:
Here's a thought about the creeping caterpillar of traffic that slowly makes its way through our town on "Snow Weekends."
A fleet of quality buses could assemble on the northern outskirts of Phoenix where there is plenty of parking.
Each bus would have "entertainment."  While my choice might be a guitar inviting everyone to sing or NPR broadcasting or silence for personal lap top or "thinking time,"  others have other interests.
Riders would choose their "style" when making the reservation.
This would not be a jumble of pressed into service school buses driven by someone with no winter driving experience but rather an enjoyable prelude to your day in the snow.
SUSANNAH CARNEY
Flagstaff
Snow Traffic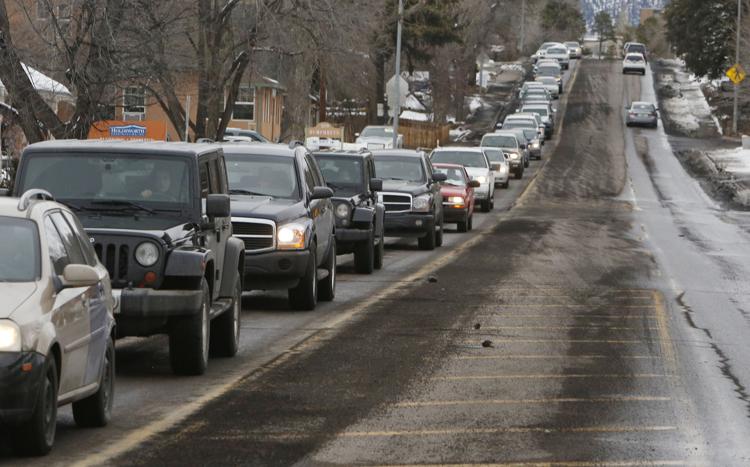 Put snowplay areas south of Flag
To the editor:
Snowplay traffic has become unbearable! I left Snowbowl today at 1 p.m. just to avoid the 2-hour traffic jam from all the sledders returning from the snowplay areas on 180. Even the traffic going out was bumper to bumper from Humphreys  to Snowbowl Road.
This has to change. The Forest Service has once again failed to plan properly. The Forest Service needs to take the following steps to avoid this problem:
1. Open snowplay areas along I-17 Before Flagstaff, such as at Schnebly Hill Road or even further south.
2. They need to post signs, along with the help of ADOT, along I-17 stating that there is no sledding at Snowbowl or parking on Snowbowl Road or along 180. 3.
Post signs in Spanish. Almost every single vehicle trying to go up Snowbowl Road to sled was full of Spanish speakers who just don't read the 'no sledding' signs that are written in English.
4. Close the Wing Mountain play area and relocate it south of Flagstaff or perhaps along I-40 near A-1 mountain.
I pity all the locals who live along 180 in Cheshire, Valley Crest and other neighborhoods whose 8-minute commute has turned into over an hour due to poor planning by the Forest Service and lack of informative signs by ADOT.
MARK HAUGHWOUT
Flagstaff
Snowplay gridlock nearly intolerable
To the editor:
The recent snowplay weekends have been a painful experience for many people in Flagstaff, especially those living along US180. For us it has been essentially impossible to use the road during those weekends.
In addition there is the problem of people playing in the snow along our side roads. These folks park haphazardly across the roads, including at the base of the very steep and often icy road that some of us have to use and on which we might have to stop. Also, the play areas become garbage dumps in short order.
We must thank the Sheriff's office for helping greatly with these problems on big weekends, when "Local traffic only" barricades across our roads really helped. Unfortunately, the problem persists even on regular weekends, when the barricades are not there. And the congestion on US180 and in town remains.
We think it is time for the City, the County, and the Forest Service to come to grips with this problem, which will only get worse with time. Surely, there are plenty of places where people can play in the snow without having to go to US 180? Could some such play areas be delineated, marked, and advertised? This would be helpful because people are bound to try and avoid the traffic jams.
As things stand now, having the Snowbowl, Wing Mountain, and the Nordic Center all accessible only by driving through town and then onto the same two-lane road is truly poor planning. Please, do something!
IVO LUCCHITTA
Flagstaff
Traffic backup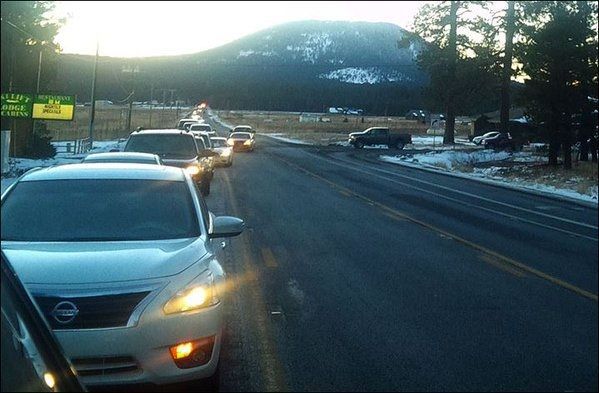 Too much trash, too few alternatives
To the editor:
People coming from the Valley to play in the snow in Flagstaff is OK, but they tend to leave their trash behind. This is an ongoing problem. We Flagstaff residents are very upset. The root of this problem is that there are not enough designated snowplay areas in the Flagstaff area. Highway 180 gets very backed up and the emergency people can't get through! If Flagstaff does not get this resolved it will continue.
GLENN STRAYER
Flagstaff
GRIDLOCK -- AGAIN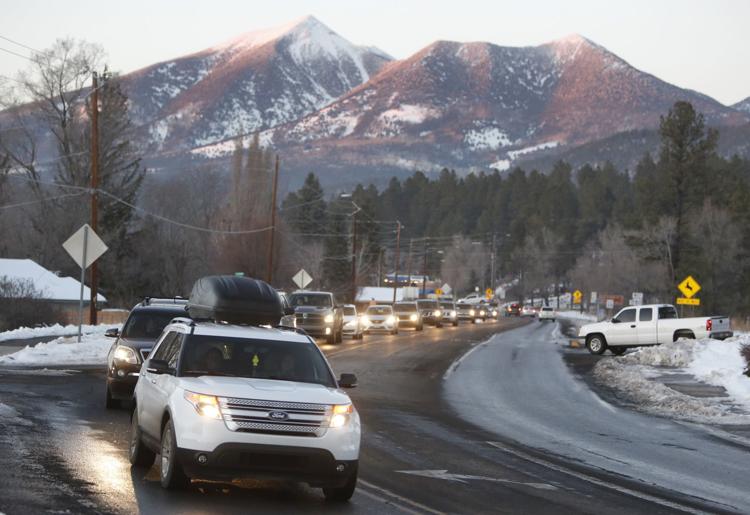 Maybe we should just live with it
To the editor:
Good articles on the front page today regarding the Fort Valley Road traffic situation with the visiting snowplayers and skiers -- the fact is, they're important to our economy.
I live in the Cheshire subdivision, have for a long time, and have learned to plan my day around those 12 or 14 or 16 weekend days and holiday Mondays where there is a problem in the late afternoon, as have most of my neighbors. The only thing that concerns me is a medical emergency -- that would be dicey getting south to FMC in the opposite lane.
Some people have suggested paving A-1 Mountain Road, creating a viable bypass just west of town, which, in a perfect world, I would agree with. But I fear that the environmental community might oppose it, and that the cost of it would be prohibitive -- tens and tens of millions of dollars.
So we just have to continue to live with it, just like we have all these years. I guess I've gotten a bit tired of hearing about it.
JOHN F. CAVOLO
Flagstaff
Just Part of the Problem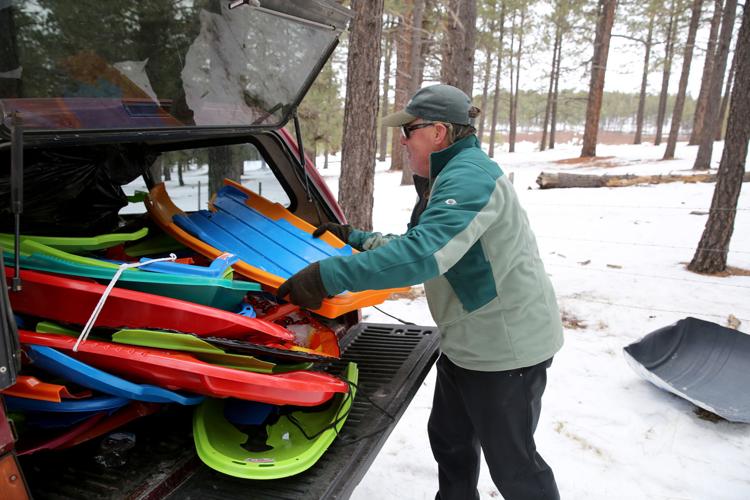 After 40 years, too much too fast
To the editor:
I have lived in Flagstaff for over 40 years and I'm concerned with the direction of its growth. Alleviating traffic congestion is high atop the list of issues to solve, yet we continue to approve projects that increase density, create more traffic, and mar the city's historical character.
--How can we justify the building of a five-story hotel on Humphreys Street?
-- How can we justify a five-story apartment complex just two blocks further north on Humphreys Street?
--How can we justify a five-story apartment/commercial complex on Mikes Pike?
--How can we justify a five-story apartment/commercial complex behind Barnes and Noble or near Woody Mountain Road?
How can we justify additional building atop McMillan Mesa?
All of these developments will only add to Flagstaff's traffic and congestion problems. The visual impact of one or any of these buildings will forever change the view and feel of Flagstaff for residents and tourists.
I can see a tourist, camera in hand, trying to photograph The Church of the Virgin Mary with a five-story hotel behind him to the right and a five-story apartment building behind him to the left. The charm of the historic downtown will be damaged. Even sitting in Wheeler Park will no longer be the same experience.
It saddens me to envision the Flagstaff of the future. We are not solving issues, just creating new ones.
MARGARET JENNER
Flagstaff
Flagstaff traffic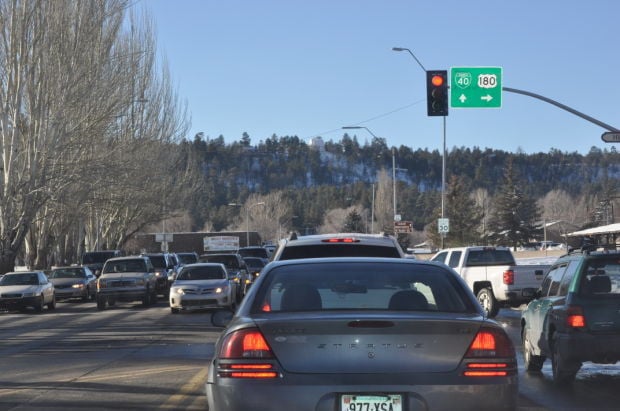 Fix congestion before more buildings allowed
To the editor:
Flagstaff is growing quickly without sufficient road improvements for our current traffic. How can the city permit development along critical roads unless city government addresses existing traffic congestion?
No building construction should be permitted unless the City of Flagstaff improves traffic conditions, particularly along Milton, Route 66 and old downtown, such as the turn onto Humphreys Street! City government should not permit development of large housing projects until road improvements are made and with controls on size, density, amount of parking, etc., of new housing.
We were a small town and are now becoming mid-sized without the active leadership and support for critical improvements needed in a larger city. Please speak to the City Council and the Planning and Zoning Commission today about these concerns.
V and J GRANADE
Flagstaff
Parked vehicles 180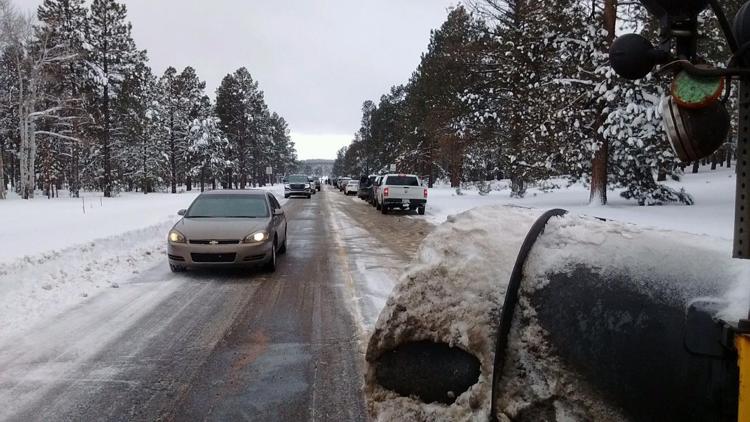 Too much growth too fast
To the editor:
Even though I have been in Flagstaff only a few years, I have become very attached to this town. It is with sadness that I look at the spate of recent downtown developments: a hotel on Humphreys Street between Aspen and Birch, a large luxury apartment complex also on Humphreys Street nearby the new hotel, and a 660-person student housing just south of the railroad tracks.
I can't imagine the congestion and traffic that will result. I think the face of our downtown will be changed forever. I know these things are faits accomplis (despite the consistent outcry at the P & Z meetings), and there is nothing to do about it, but I am sad and discouraged.
ANN WYMORE
Flagstaff
Flagstaff traffic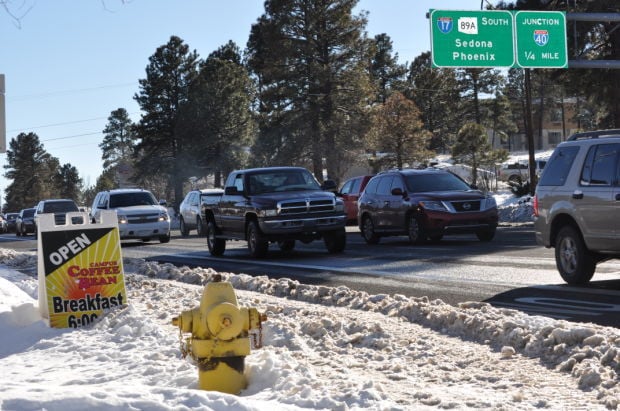 Growth costs more than it returns
To the editor:
Even though I bought into Flagstaff a scant nine years ago, the town that I bought into is no more. It was a town of vision and limited growth, of respect for nature and dark skies, with a government that deferred to public over narrow corporate interests.
Today it resembles nothing so much as urban sociologist Harvey Molotch's famed "City as a Growth Machine."
Our city government has been captured by outside interests and a mayor who promotes the well-discredited, but widely accepted, falsehood that growth is good for a city, that it brings jobs, wealth, and cheaper housing. Whereas the opposite is demonstrably true: Job opportunities bring increased population which increases unemployment and housing shortages with yet more growth as the alleged cure.
The falsehood originated in Chicago School of  sociology, but look at Chicago today, or Los Angeles, or even Santa Barbara. Now think of these ugly monstrosities coming to Flagstaff with ugly names like Standard, Core, and Tank. Envision the Weatherford just down the street from a looming modern hotel and ask yourself if it's still the Weatherford. Finally, ask yourself how mindless urban development solves the hot social problem of the moment, gridlock traffic.
City government is vaguely aware of these problems but anticipates future as-yet unimagined solutions — more growth, basically, with widened streets, new freeways, new housing developments, and liberalized dark skies regulations. We seem to be headed in a direction that everybody takes for granted as inevitable, as though it were a law of nature. But it's not nature, it's politics and capitalist ideology. So stop this. Get a new city council. Elect a new mayor.
RICHARD HILBERT
Flagstaff
Winter Snow Play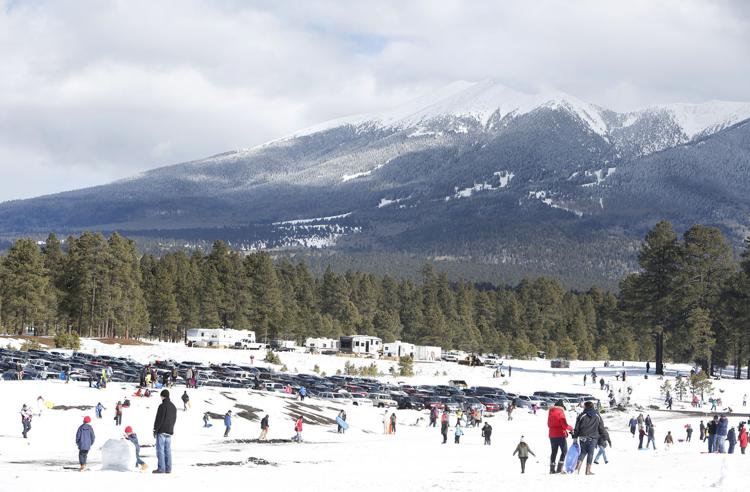 Hub decision shows need for change
The Hub decision makes it clear that it is time for a change in leadership and direction in Flagstaff. Our Flagstaff zoning code needs a serious overall if we are going to maintain the historic nature and quality of life for our mountain town. Approving a 5-story student housing facility with grossly inadequate parking, without planning for traffic flow along an already gridlocked Milton and Route 66, without considering the consequences to the neighborhood, and with little consideration of the substantial drain it will cause on city services, such as our police force, is absurdly irresponsible.
The city staff and leaders have failed us. It is time for a change in leadership and direction in our mountain town. I support the election of Coral Evans for Mayor and Jamie Whelan, Adam Shimoni, and Jim McCarthy for council. The future of Flagstaff depends on a change in direction, and with a new, enlightened, council majority we can build a working coalition with NAU and plan for a future without destroying what makes our town so unique.
PATRICE HORSTMAN
Flagstaff
Keeping it Moving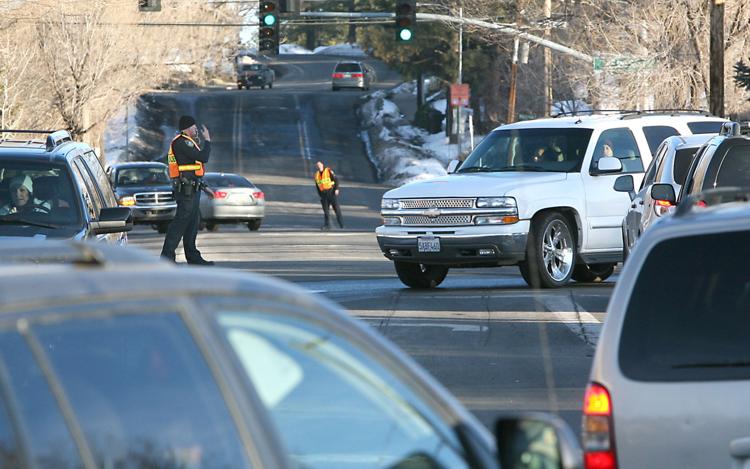 Scale development to Flagstaff values
Scale development to Flagstaff values
To the editor:
For many years I served as an adviser to the National Trust for Historic Preservation, advocating for our state's historic buildings and districts, for walkable neighborhoods and for retaining community history, character and high quality of life. At the local level, I spent many years on both the Flagstaff Planning & Zoning Commission and the then Historic Sites Commission, advocating for the same things. We achieved many admirable things through the years, including the revitalization of the downtown (both north and south), the restoration of many historic properties, the downzoning of historic residential districts to preserve neighborhood character and the listing of many historic resources on the National Register of Historic Places.
The result of all these efforts was a Flagstaff that appealed to old and new residents as well as tourists and students, a community that became a rich tapestry of the old and new, residential and commercial, of beautiful viewsheds and of open spaces and almost unlimited recreational opportunities like the Urban Trail system.
It seems as if we are at a point where that carefully woven community fabric in unravelling. Several out-sized developments are challenging all of our community planning assumptions, threatening to wipe out entire neighborhoods, adding to traffic congestion, creating parking problems and forever charging the character of large areas of Flagstaff. It also seems to me that Northern Arizona University is the greatest agent of these negative changes. I appreciate that the university is bound to grow, and that the need for student housing will increase, but this growth should not come entirely at the expense of Flagstaff neighborhoods and quality of life.
We must now plan for the impacts of university growth on the greater community and we must insist on development that is appropriate in scale. Infill, used properly, is a powerful tool to help prevent sprawl. Although it is not subject to city codes, NAU should feel an obligation and a responsibility to add its voice for reasonable infill projects consistent with our regional plan, our zoning codes and, above all, our values.
Each year I do a presentation to the Flagstaff Leadership Program on our history, economic development and community character. These future leaders always seem to come away with a heightened appreciation for the unique and special nature of our community. I hope our current leaders will act to preserve and protect what have been, and are, the best aspects of Flagstaff.
JAMES E. BABBITT
Flagstaff
Highway 180 snowplay traffic

Normalizing gridlock unacceptable
My late friend, Bill Breed, had a solution to our ever-growing traffic congestion and gridlock problems. He wanted to make I-17 one-way - SOUTHBOUND.
Thursday evening I attended the the "Grappling with Gridlock" forum organized by Coconino County Supervisor Art Babbott and produced by John Grahame. Over 100 people came together in a sincere effort to address the daunting and potentially life-threatening wintertime traffic congestion problem along the Highway 180 corridor. Public officials, agency staff and law enforcement personnel, as well as ordinary citizens were represented and had a chance to voice ideas about how to alleviate the problem. More than 30 suggestions and recomendations came from participants. With Maricopa County the fastest-growing county in the country, it was recognized that there is an unlimited demand for wintertime recreation in the Flagstaff area.
One great idea was to cease the aggressive promotion and marketing of Flagstaff as a "Winter Playground." Good suggestions were also made regarding law enforcement along 180, including the booting - with substantial fines - of illegally parked vehicles. Some recommended giving the Coconino County Sheriff's deputies the authority to ticket parked vehicles even when their owners are not present, a power the deputies do not currently have. Other ideas included a permit system, emergency vehicle access routes, reverse lanes, more signage and more snow play opportunities south of town.
Sadly, no one or combination of these ideas will go very far toward solving the frustration, anger and pain of those who live and work using 180 as a travel route, and whose lives are being ruined in the winter by the hoards of snowplayers. Our community owes it to those citizens to do everything humanly possible to reduce traffic congestion. We may now be just a suburb of Phoenix, but we do not need to sacrifice our quality of life. Thanks to Supervisor Babbott and Mr. Grahame for beginning the discussion again.
JAMES E. BABBITT
Flagstaff
Stuck on 180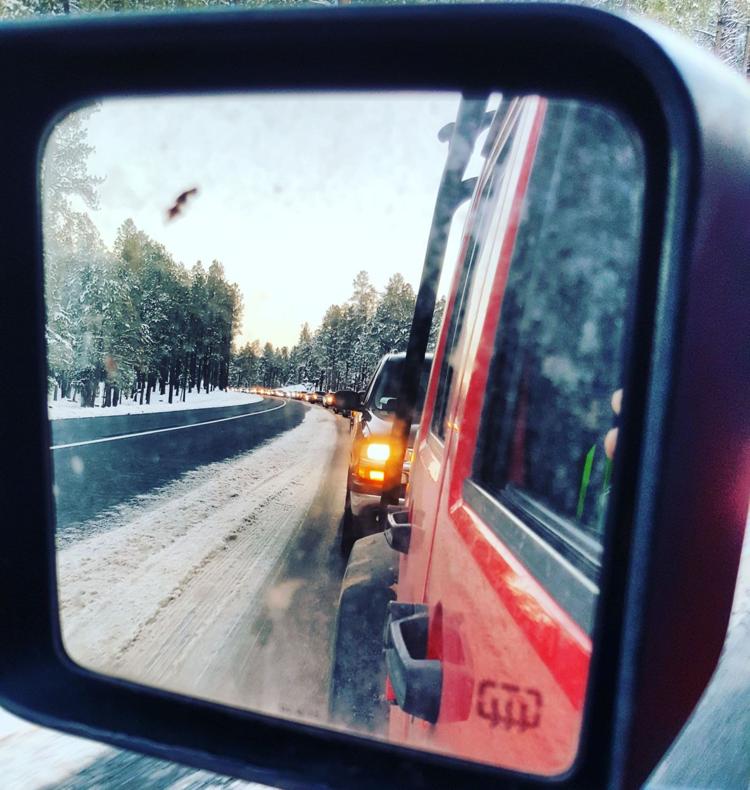 FLG is being PHX'd
Today I met a long-time Flagstaff resident and his wife in a supermarket parking lot. The first words out of his mouth were "What is happening to Flagstaff." He and most of his friends have been on the conservative side and have generally been on the pro-growth side of local politics. They probably would never have dIsplayed my old bumper strip "DON'T PHX FLG. They are now appalled at the extremely rapid pace of development and expansion of Flagstaff, and are probably willing to display my new sign, "FLG is being PHX'd."
There are two primary drivers of our explosive growth: Escapees from the heat, congestion and overcrowding from the bleak, overdeveloped tragedy that is called Phoenix. Developers have ruined all the available land in the Valley of the Sun, and now look northward to sustain their projects and profits.
The second tragedy is the drive to grow enrollments at Northern Arizona University. Apparently, the Arizona Board of Regents has incentivized this growth by offering salary bonuses to the NAU president for continuing to grow enrollments. Do the regents and the president have any idea what impacts this is having on our community? I think not.
NAU has long since ceased to be a community partner and has become only a growth engine fueling its own self interest. Any thinking person would ask if the quality of classroom education has improved with all the growth. Again, being in daily contact with students, my answer would be a resounding "No!"
It is time for Phoenix developers, the Arizona Board of Regents and the president of NAU. To realize that, sometimes, smaller is better.
JAMES E. BABBITT
Flagstaff
Snowplay traffic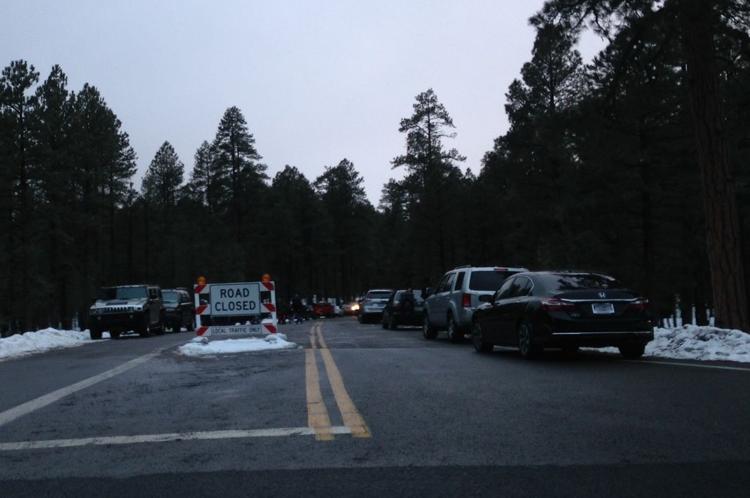 Flagstaff she knew disappearing fast
Re: "FLG is being PHX'd", Letter to the editor, The Daily Sun, Friday, June 23, 2017.
Finally someone expresses what so many residents of Flagstaff are saying and feeling. And a Babbitt no less! Yes, progress is in general a good thing. And the slow, reasonable growth of Flagstaff has been healthy for the most part of the 40 years we have lived here.
But this stuff with NAU has gotten totally out of hand. Mr. Babbitt's comments about the NAU enrollment goals and what it is doing to our wonderful "mountain town" is right on the mark — ugly, intrusive housing for students, more cars, pedestrians everywhere, police problems, houses being rented out to three, four or five students with their cars all over the yards and parked illegally, speeding through family neighborhoods, etc. NAU has "become only a growth engine fueling its own self interest." These things have added to the congestion and feeling of overcrowding that Mr. Babbitt mentioned.
For the first time in our 40+ years here I am feeling ready to move to a place more like the Flagstaff we remember.
BARBARA MAYES
Flagstaff
Spring Flowers