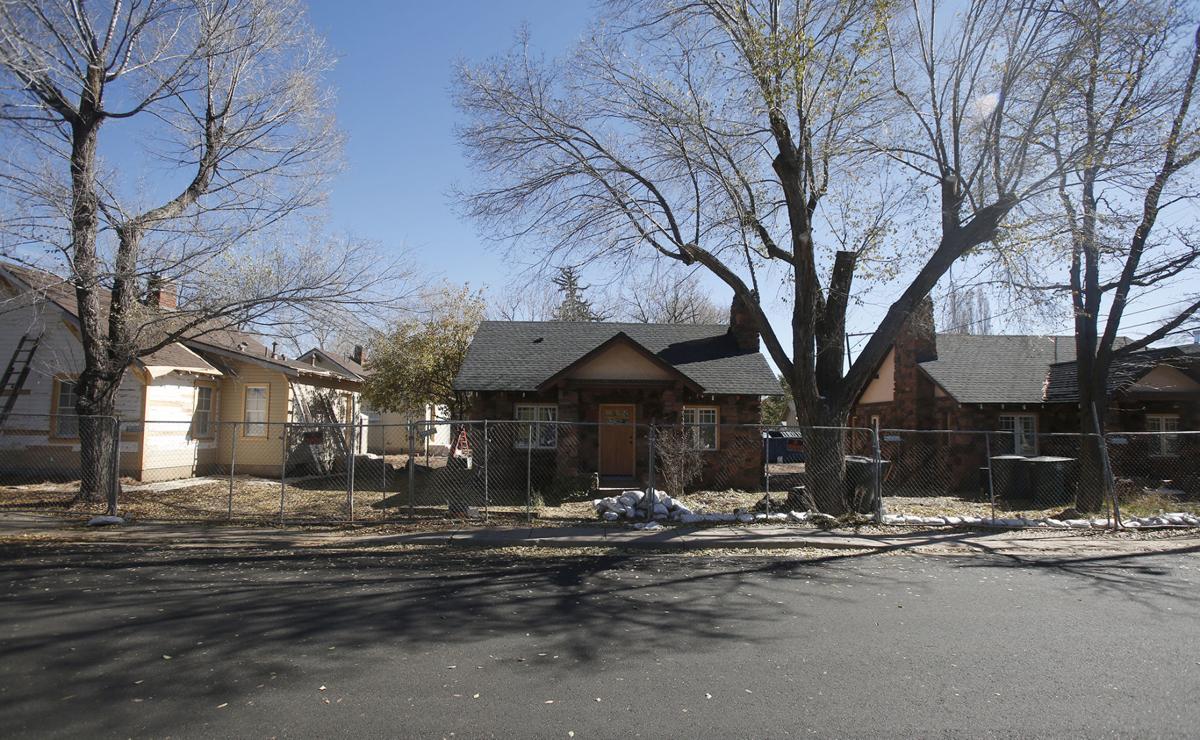 It used to be that houses in Flagstaff were for living in.
Not for a second-home vacation.
Not for Airbnb rental income.
Not as a four-year investment while your child attended NAU.
As for apartments, they were a smaller, cheaper temporary option while you saved enough money for a down payment on a house.
But that was back in the 1950s and 1960s. For the last four decades, those trends above have accelerated, driving up prices that puts a squeeze on workforce families who can't earn enough to keep up.
THREE FACTORS
Today, three factors are conspiring to create what economists say has become an acute affordability crisis: rapid population growth that is outpacing new construction, second-home buyers who have taken 25 percent of the housing stock, and a surge in NAU students who are driving up rents.
As we report today on the front page, the results are already sobering. Flagstaff's social cohesion is being fractured as workers look outside the city for housing or give up and leave altogether. Workforce families who stay are spending way too much on housing, depleting their savings and – for renters – dimming any hope of moving up to homeownership. In all, based on an extensive survey of workers at Flagstaff's 17 largest employers, more than 3,000 renter households earning the median income want to buy a house but can't afford it.
That's an affordability gap that rivals the one just before the Great Recession hit Flagstaff in 2008. Back then, another report, called the Nexus study, found a similar unmet need of up to 4,000 affordable units as median sales prices approached $400,000 in a city where the median-income family could afford only $250,000. The consultants recommended an aggressive land purchase plan by the city to entice developers to build 50 affordable houses a year and even more subsidized apartments. They said the city should partner with employers and nonprofits to help finance down payments and even build employee housing.
PRE-RECESSION DEJA VU
But when the housing market crashed and the median sales price fell by 40 percent while hundreds of families faced foreclosure, the study was shelved. Today, the pre-recession numbers have returned in spades – the new study by the Economic Collaborative of Northern Arizona found fewer than 100 sales last year of houses priced below the affordability price point of $250,000, more Flagstaff employees commuting longer distances to work and employers reporting even greater challenges in recruitment and retention. Half of those employees surveyed said they are considering leaving the city because they cannot find affordable housing. The rent for a two-bedroom apartment is what the feds consider $300 above fair market value and the income needed to qualify for a median-priced house is at least $90,000.
With the study only just released, the city and business groups have yet to respond. Some nonprofits are continuing to create subsidized units, such as the four-house neighborhood preservation project in Townsite we feature today on the front page. But with the affordable housing gap standing at 3,000 units, those kind of projects won't move the needle on a crisis that only seems to be deepening.
That is why ECoNA and some civic groups like Friends of Flagstaff Future are beginning to explore a voter-backed city housing bond that would set up a revolving loan fund. The money could be used to purchase land for housing, for down payment loans, or leverage state and federal workforce housing grants. Employers might also tap into it for loans to build employee housing. The takeaway is that Flagstaff is at the point where it will take a major public intervention in the private market – far beyond the 25 houses in the city land trust -- just to dial back the crisis to a more manageable problem.
COMMIT AS A COMMUNITY
Are there ways other than public investment to narrow the gap? The ECoNA study suggests updating the land use code to allow denser development for targeted housing types, strengthening developer incentives for affordable units and expediting the review process for those projects. But all of that can't come before Flagstaff as a community commits to housing affordability as a key municipal value and the tradeoffs that come with converting open space to development, infilling neighborhoods with denser projects and shifting and raising tax resources to support such an investment.
Flagstaff hasn't become a Vail or even a Sedona yet. But a workforce that is relegated to the housing margins or even forced out of town means Flagstaff can no longer claim a commitment to inclusion, diversity and upward mobility. Nobody says we can bring back the '50s and '60s, when a house was mainly a home, and an affordable one. But if we don't at least try, then what's a city and its economy really for?
Catch the latest in Opinion
Get opinion pieces, letters and editorials sent directly to your inbox weekly!