A pandemic that has killed more than 200,000 Americans, and the toxic politics of a presidential election year, have disrupted the taking of t…
Firestorms in the West have grown bigger and more destructive in recent years — and harder to escape. Massive and frenzied, they have overtake…
President Trump arrived in California Monday to offer his own assessment of the wildfires that have left vast swaths of the West charred and s…
The U.S. coronavirus death toll is at approximately 190,000. It is a staggering loss of life, one that surpasses the combined number of Americ…
President Donald Trump has flouted so many constitutional norms that it's hard to keep up with them. But one of his most flagrant violations h…
California's wildfire season is off to a brutal start. Through August, this year already ranks as the second most destructive in the state's h…
From the Bloomberg Opinion Editorial Board:
Is President Donald Trump embracing a "herd immunity" strategy for the COVID-19 pandemic?
There is still much to be learned about the brutal killing Saturday night in Portland, Oregon, of Aaron "Jay" Danielson. But there can be litt…
If the 2020 census isn't in a state of crisis, it is awfully close. The coronavirus pandemic, of course, has made pretty much everything about…
Federal officials have had eight months since the new coronavirus arrived in the U.S. to work out how to test for COVID-19 well enough to get …
The multiple shots fired into Jacob Blake's back by police in Kenosha, Wisconsin, on Sunday, after the fatal police shooting Friday of Trayfor…
By The Pittsburgh Post-Gazette Editorial Board:
A woman named Shelly Tolhurst offered a sadly prophetic observation at a Sept. 7, 1920, event in Los Angeles celebrating the passage of a cons…
Russia, China and Iran are targeting the 2020 election, according to U.S. intelligence agencies. To protect our democracy, America — from the …
In picking California Sen. Kamala Harris to join the Democrats' 2020 presidential ticket, Joe Biden has shown that, unlike the man currently h…
As a leading provider of news, information and advertising solutions in northern Arizona, we are excited to announce the launch of our Local B…
To hobble the U.S. Postal Service under the guise of "treating it like a business" is to undermine public confidence in yet another vital Amer…
The announcement Friday that Hong Kong's legislative elections, originally scheduled for September, would be delayed a year because of the COV…
An old Ronald Reagan campaign debate line against President Carter came to mind Tuesday morning after President Trump issued yet another presi…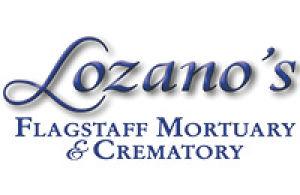 Lozano's Flagstaff Mortuary & Crematory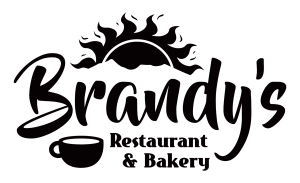 Brandy's Restaurant & Bakery

College football games are being sharply curtailed this fall because of the risk of spreading the new coronavirus. To the dismay of many fans,…
A football team finally discards a despised and derogatory name, and the U.S. Supreme Court unexpectedly holds Congress to account for promise…
Obamacare is cushioning the fall for many Americans who have lost their health insurance, along with their jobs, in the coronavirus pandemic. …
The decision on how and when to reopen schools was hard enough before President Trump this week injected politics into the issue.
By The Los Angeles Times Editorial Board:
From The Philadelphia Inquirer:
If Americans took our national parks, such as the Grand Canyon, for granted before, they probably don't anymore. Long weeks in COVID-19 lockdo…