As U.S. Sen. Bernie Sanders drops out of the presidential race on Wednesday, he leaves behind a Democratic Party reshaped by his two White Hou…
Local businesses are a linchpin of our community, and they need the support of their loyal customers now more than ever. Shop Local is a new p…
Of course, scammers are trying to take advantage of the coronavirus pandemic, but common sense is a powerful tool to avoid getting ripped off.…
A federal judge in Los Angeles, concerned that migrant children being held in federal detention are facing dangerous exposure to the coronavir…
To state the obvious, there's never a good time for a pandemic. But among the things that make this a particularly bad time is that the United…
With COVID-19 infections and deaths climbing fast, Congress is moving at a remarkable pace to throw an unprecedented amount of federal resourc…
These are difficult times in Flagstaff, just as it is across all of Arizona, the United States and the world. It feels like you can't go a day…
An emergency room doctor in New York City got thrust into an international spotlight this week when former President Barack Obama responded to…
Historically, it takes a war to postpone or cancel the modern Olympic Games. Since 1896, there have been three cancellations — the 1916 Berlin…
There is no doubt that the COVID-19 pandemic is the crisis of the moment, and a terribly serious one at that, threatening not only human lives…
A crisis reveals our core values and beliefs. When a tornado or hurricane strikes, some of us donate to charities, put our shoulders to cleari…
With the coronavirus spreading throughout the U.S., Americans are reacting in a variety of ways. Some of them are smart, others … not so much.
President Donald Trump can try all he wants to blame the news media and Democratic leaders for coronavirus financial turmoil, but the global f…
For the good of the country, Congress and the White House need to rise above their usual partisan sniping and name-calling and show a little u…
If women and girls in this country are making any progress on shattering the negative stereotypes of what they can do in mathematics and engin…
Chinese President Xi Jinping has declared a "people's war" against the coronavirus.
"In the United States we don't much govern at gunpoint. We require willing and creative cooperation and participation to prosper as a civil so…
Law enforcers around the world are celebrating the rapidly expanding potential of facial recognition software to help them catch criminals fas…
The Supreme Court has agreed to hear two cases involving the Electoral College, the antiquated system that twice in recent history has install…
Throughout the impeachment inquiry and trial of President Donald Trump, Republicans argued that the proceedings were interrupting legislative …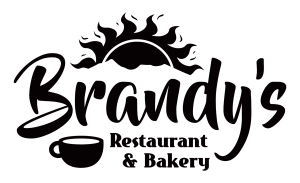 Brandy's Restaurant & Bakery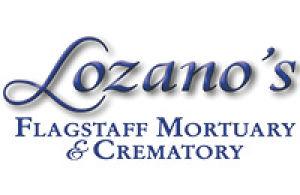 Lozano's Flagstaff Mortuary & Crematory
The Academy of Motion Picture Arts and Sciences, criticized for a lack of diversity in Oscar nominations, helped change that narrative Sunday …
The debacle of Monday's Iowa Democratic caucuses spotlights the persistent problems that emerge every four years in that state, where voters a…
Now that the Iowa caucuses have crashed, we'll say what everyone following this year's presidential contest is likely thinking: If so goes Iow…
Medicaid, the government health insurance program for the poor, is one of the costliest, if not the costliest, program that states operate. To…
Well, what did you expect when you heard President Trump was seeking the "ultimate deal" in the Middle East — and that he was subcontracting t…
By definition, the impeachment trial of President Trump that began in earnest Tuesday was a historic occasion, only the third such proceeding …
When former New York senator and scholar Daniel Patrick Moynihan died in 2003, he was celebrated for his hugely productive careers in both pol…