In the long history of the United States census — the first was conducted in 1790 — few have faced headwinds as strong as the current count.
Faced with a burgeoning crisis at the southern border, President Joe Biden has pledged to increase economic assistance to countries in Central…
The eyes of the world are on Minneapolis.
Emerging from the COVID-19 pandemic, America has so many challenges and so many needs. Faced with a damaged economy, political polarization an…
Here's an indication of just how poorly the United States is doing when it comes to building and maintaining roads, bridges, water systems and…
It's like a flashback to a bad fever dream. A year after COVID-19 ravaged New York City, infections there are creeping up again and in other h…
Last week the House Foreign Affairs Committee held a public hearing on "Reclaiming Congressional War Powers." It's an admirable aspiration, bu…
Judging from the news coming out of half the legislative halls of America, you would think that the biggest problem facing women's sports hasn…
Here we are again. Television screens filled with images of police cars and survivors telling panicked stories about the terror they endured a…
Among the unsettling revelations about the Jan. 6 attack on the U.S. Capitol is the number of rioters who served in the military. Of the more …
It will be a while before we get a full picture of the motives behind the shootings at three spas in the Atlanta area late Tuesday afternoon, …
For the past two decades, immigration policy has roiled American politics, generating far more passion than action. Getting members from both …
Right now, people eager for protection against COVID-19 are desperately logging onto websites over and over to try to find a place with vaccin…
The statistical measures of the COVID-19 pandemic, which a year ago forced a stunning global shutdown of schools, businesses and travel, can b…
If there's any issue on which most Democrats and Republicans can find common ground, it's the notion that so-called "Dreamers" hold a unique p…
A curious thing happened last year while the nation endured a string of COVID-19 lockdowns. Mass homicides — four or more dead — declined by a…
In a disastrous decision in 2013, the Supreme Court gutted an important piece of the landmark Voting Rights Act: a requirement that states wit…
As secretary of the Interior, U.S. Rep. Deb Haaland, D-N.M., would restore balance to the vital and sprawling federal department and forward-t…
For several years now, some gun manufacturers have been exploiting a loophole in federal regulations to evade a range of gun control measures …
As the editor of the Arizona Daily Sun, I engage with readers on a daily basis, whether it's through email, over the phone, on social media or…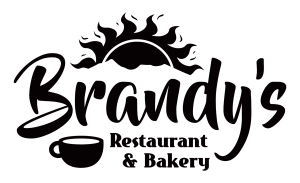 Brandy's Restaurant & Bakery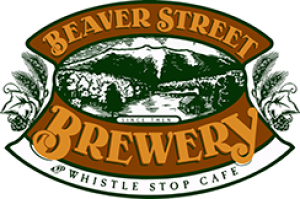 The Senate impeachment trial that ended in Donald J. Trump's unjust acquittal established convincingly that the former president bore responsi…
It was one thing for holiday gifts and Christmas cards to arrive a little late because of delays at the United States Postal Service. In fact,…
Infectious disease expert Dr. Peter Bornstein understands well the midwinter yearning for palm trees and ocean breezes. Most years, the Twin C…
The Senate's failure to convict former President Donald Trump for inciting a deadly insurrection is a miscarriage of justice. By any standard,…
One of Donald J. Trump's greatest blunders as president was to repudiate the 2015 international agreement in which Iran accepted significant l…
On Tuesday, Donald J. Trump's second impeachment trial began in earnest in the U.S. Senate. The conventional — and cynical — wisdom is that mo…
Like most Kansas Citians, we wish the best of luck Sunday to the Chiefs, who will compete in their second straight Super Bowl.