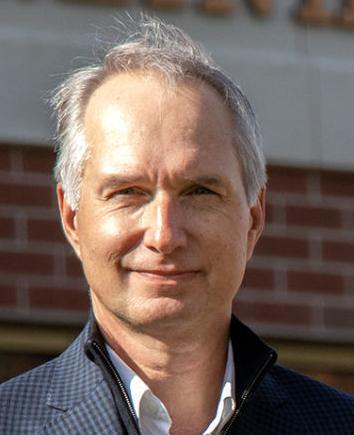 My brother, sister and I sat in the hospital waiting room. Our mother had been in a serious accident, and the doctors induced a coma to relieve swelling in her brain. The next few days were exhausting and worrisome as we talked and prayed, met with medical staff, kept concerned friends and family members up to date by phone, but mostly just waited.
There's a reason they call it a "waiting" room.
During the course of our vigil, we saw many people come and go in that room. But one large family stands out in my memory, their behavior so at odds with everyone else.
They stood in two groups on different sides of the room. I didn't realize they were even from the same family until a doctor came in and they all gathered around. The doctor spoke to them for a few minutes, gave them a rundown of the situation and left.
They were all related in some way to an elderly man with a serious heart condition. His fragility made surgical procedures especially risky, but they could not agree on what to do. As soon as the doctor left the room they divided once again into two groups, talking urgently within their separate spheres, occasionally saying something in a voice meant to be heard across the room.
In my own mind, I named them the Hatfields and McCoys.
It was remarkable to see how quickly each group decided on their favored course of action, nodding in agreement with each other, while signaling exasperation toward the other group. They weren't really arguing; they were just disagreeing, firing off shots at one another.
After a while, seeing the dispute was not going to be resolved quickly, the Hatfields left the room. The McCoys settled into chairs, loudly rehashing old grievances about the Hatfields. So absorbed were they in their indignation they shared with the entire room their opinions about how despicable the others were. When the Hatfields returned, the McCoys left the room. The litany of complaints started all over again.
What none of them realized is that to the outsider they all looked the same. And the most notable fact about their sameness was that they didn't ask any genuine questions about what would be best for the elderly patient. It was if they had forgotten the reason they were there in the first place.
It occurred to me then that one can judge the social health of any group by paying attention to the kind of conversations they have. A healthy community, like a healthy family, talks to one another; a dysfunctional community, like a dysfunctional family, talks about one another.
When I showed up in the waiting room the next morning, the Hatfields and McCoys were gone. I took an empty chair next to a man about my age. We said hello. He noticed the logo on my cap and that started a conversation about fishing. It turned out he was the elderly patient's nephew.
"What happened to the rest of the family?" I asked.
"Oh, they all left last night. The truth is, none of them really care all that much about Sam. I've been the only one looking after him the last few years. They just show up at holidays or when something like this happens. Then they have the same old arguments they've been having for years, and I wait for them to have their say and go back home."
It turned out he had been looking after Sam for years, checking in on him every few days, making sure he was taking his medications, had enough to eat, sitting down with him once in a while for coffee and conversation.
And I think that's the way it is in our communities. We get distracted by the loudest people in the room, but it's the quiet people we rely on to get the job done. They don't draw attention to themselves — they don't get hyped up about the latest dispute— they just go about their business humbly and efficiently.
They are the people who set up the tables in the church basement, deliver meals on wheels, get up early in the morning to shovel the neighbor's sidewalk or put out the trash, show up to serve as poll workers, and stop by with a pot of soup when someone is sick or lonely.
They aren't trying to change the world or even change your mind. They are just quietly doing their job as they always have, often without praise or recognition, but with a steady disposition toward kindness and duty. They are the class of people who let their actions speak louder than their words.
There are more good people in the world than we know. But if we pay attention, taking our eyes off those who are complaining and posturing, and just look around, we will find them sitting right next to us.
They are the people we all depend on, the ones looking out for Uncle Sam.