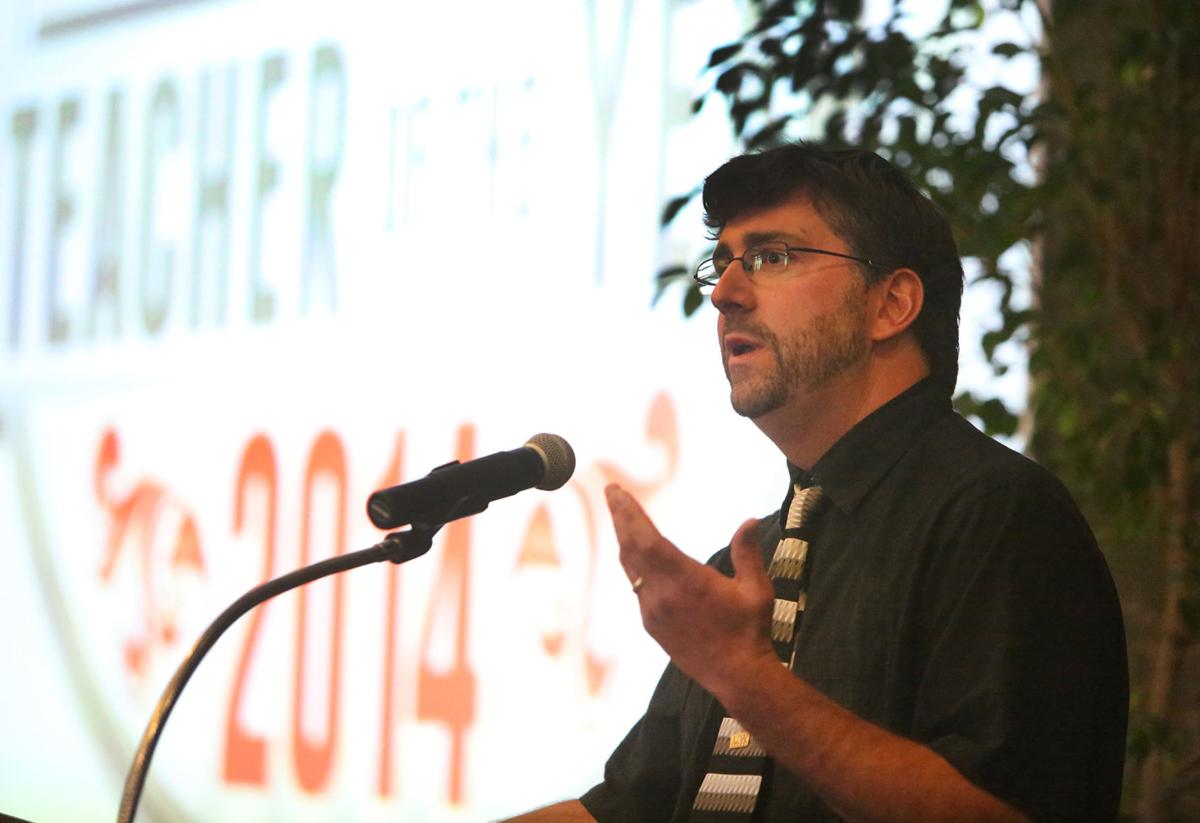 In the autumn of 2015, I reached the pinnacle of my teaching career when I was named an Arizona Educational Foundation Ambassador for Excellence,which meant I was one of the Top 5 for the Arizona Teacher of the Year award. This was just months removed from being named the Coconino County Teacher of the Year. In these roles, I was selected to advocate on behalf of the teaching profession.
Yet, despite the accolades, my salary was actually worth about $1,000 less than it was in my very first year of teaching, when adjusted for inflation, despite more years of experience and more professional development that allowed me to earn these honors.
I have heard critics say that "I knew what I was getting into when I signed my contract". Yes, it is true that I took a significant pay cut when I moved to Arizona from Washington state. I made this decision because of my desire to escape the rainy Pacific Northwest and to experience the myriad of year-round recreational activities that Flagstaff has to offer.
But, you know what? It isn't worth it anymore.
Since I arrived I have seen my class sizes grow from 26 to 33 per class. I have seen the peripheral expectations of meetings and paperwork and parent contacts increase, while also seeing the disturbances to the schedule due to standardized testing and other state mandates increase.
Ultimately, however, the clincher was seeing my daughter's educational experience and realizing that I cannot wait to see change happen. An entire generation of students is suffering while we wait. I have watched my daughter enter our public schools and be placed into a 3rd-grade class of 34 students. A well-meaning, award-winning teacher was simply unable to provide the attention and services my intelligent, highly sensitive, dyslexic daughter needed and she fell behind in reading, writing, and mathematics. In parent-teacher conferences, the teacher literally said all her available time is sucked up with classroom management of disruptive students and those with extremely high needs. As I thought about her my daughter's future, I realized there is a reason Arizona ranks so poorly on virtual all measures of academic success and I determined she cannot stay in Arizona.
As I try to save up for her college years, I struggle to put enough money aside to keep up with the rapidly rising tuition rates. Arizona has seen tuition rise faster than any other state in the last 10 years. I would much rather she attend a university in a state that values education and keeps in-state tuition much lower. Thus, we have decided to leave Arizona at the end of the school year and move to a state (Oregon) where I will instantly see a 40 percent pay increase, while also knowing that state cares about my daughter's education.
So, to my colleagues fighting the #redfored cause for respect and a livable salary, I am in solidarity with you. But I cannot and will not stay to continue this fight.
Jeff Taylor teaches at Flagstaff High School.
Catch the latest in Opinion
Get opinion pieces, letters and editorials sent directly to your inbox weekly!