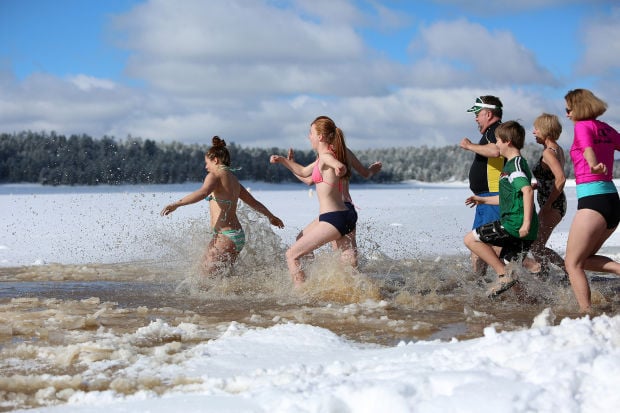 Most television advertising is borderline blatherskite that's been seen by us many times too many, but I must admit my eyes and ears radiate with a positive reaction whenever a dog appears on the small screen.
And the apparently remarkable energy of canine product promotion has never been stronger than when seen in a current robot vacuum cleaner advertisement. Truth be told, I don't actually need a three-stage, high-tech work system featuring multi-surfaced brushes, dirt detection sensors and a cheeky, know-it-all cleaning head.
What I really want is a border collie mix like the one briefly shown in the robotic vacuum commercial sprawling on the floor eyeballing quizzically the slow approach of what it probably views as a sneaky human thing on the prowl.
In one flash of an uneasy eye, the dog seems to be wondering if this motorized doohickey realizes it's moving without permission into a space held sacred by a reclining pooch. And worse yet, would it dare "hoover up" humankind's best friend before their dinner is served?
And while we're imagining what our animal friends are thinking when attempting to comprehend our often strange activities, I would also like to know what those stately elk running around our national forest believe about we two-legged critters?
You have free articles remaining.
Well, you can certainly bet they're rightfully puzzled by the human shenanigans at high noon on New Year's Day at the Upper Lake Mary Boat Dock. And entirely baffled by the barely clothed humans running headlong into an icy, cold lake and loudly shrieking about their utter frostiness while hippety-hop-hop-hippeting back to shore. Don't they realize water in the outdoors is extra cold during the winter months?
In what has quickly become a Flagstaff tradition, the Upper Lake Mary Polar Bear Plunge has been held every year since 2010. And while this unique welcome to the new year prompts many kinds of reactions, it beats lying around all day nursing a hangover from the previous night's celebration or watching a seemingly endless number of college football games.
And you, too, can join our cadre of freezing water adventurers by participating in this growing event. Everybody who scrambles into Lake Mary on New Year's Day is awarded a genuine Certificate of Achievement to validate their accomplishment.
It's free to enter, but please bring cans of food for contribution to the food bank. Spectators are welcome to watch the activities and also add to the pile of donated canned goods. And please don't forget to wear your sandals in the lake if you're going to be cavorting there.
If you're looking for some gentler activity on New Year's Day, why not join PUTLRUS (Pick Up the Litter/Recycle Useful Stuff) in our annual helping in the clean-up of downtown Flagstaff after the previous night's celebration in Heritage Square. We gather in front of the MIX Restaurant at 8 a.m. for a quick raffle of three $25 MIX gift cards and then spread out to pick up litter.
And have you been on Navajo Road just East of Fort Valley Road recently? My friend Dave Sanders has constructed a nighttime decoration there that's well worth seeing. Have an excellent new year everybody!