Flagstaff High School's Culinary Arts Team is starting to sharpen their knives and heat up the kitchen in preparation for the annual culinary arts competition season. That season starts in February and runs through April.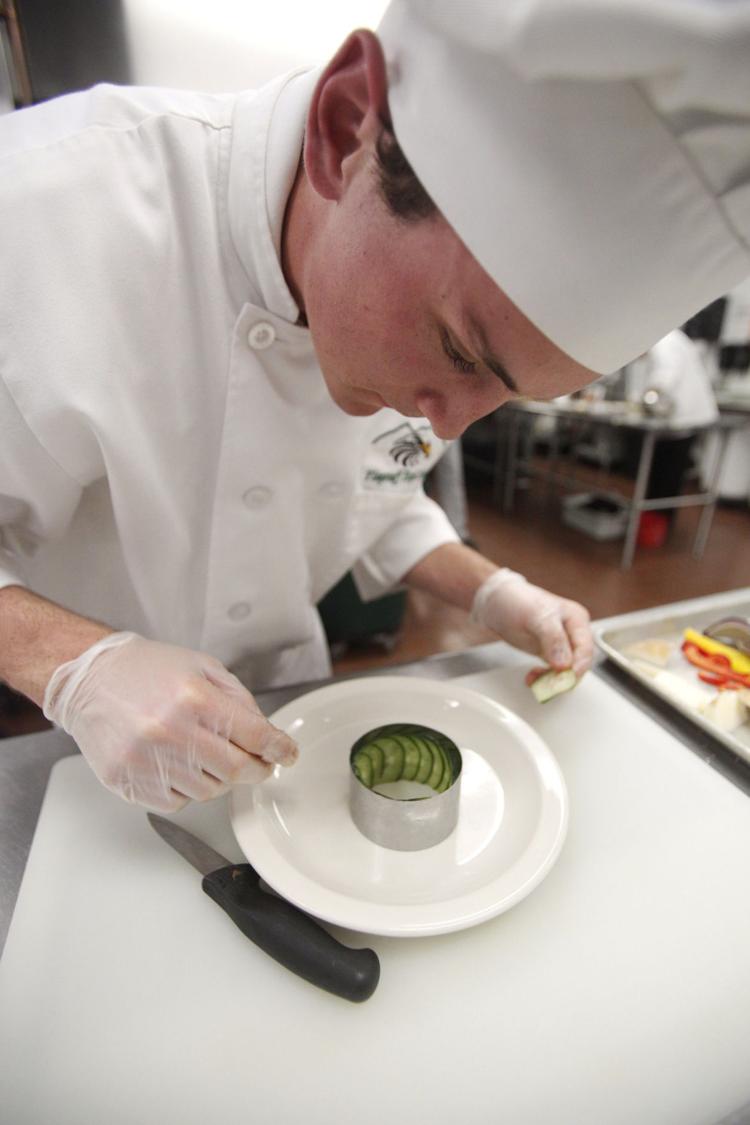 The students had their first practice run against students from Payson, Chinle and Ganado high schools with a mock competition on Jan. 10. The students had to create a standing, molded cucumber salad with a vinaigrette and a French rolled omelet, the standard fair for a Careers through Culinary Arts Program competition.
Students are judged on their knife skills, technique, taste, appearance, safety and sanitation, organization, speed and professionalism. Students also have to answer questions from the judges on their dishes.
Santana Hernandez has been interested in cooking from an early age.
"Ever since I was little I watched my mom cook and every meal she would ask what I wanted to cook and I always said cookies," he said. "I honestly love this program and baking banana nut bread and chocolate chip cookies."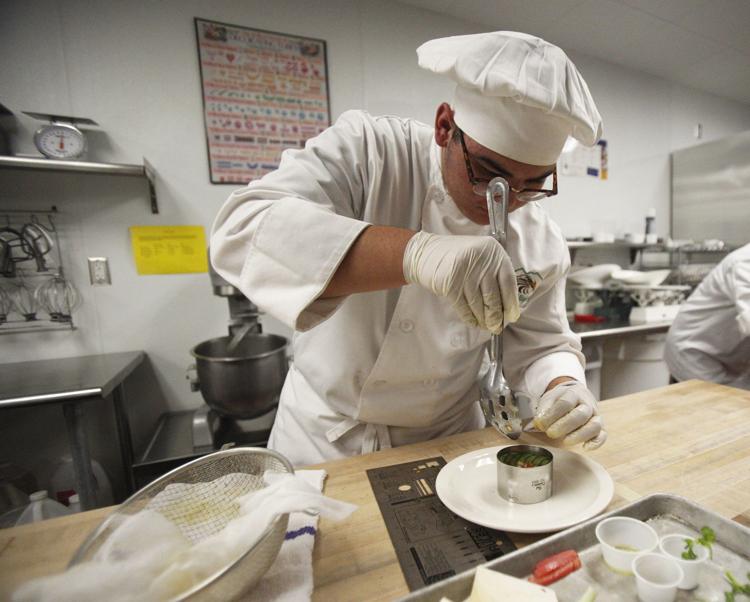 He worked on his cooking skills through middle school and started taking Pastor's culinary classes in high schools. He's taken all of the culinary classes at FHS and was asked by Pastor why he wasn't on the culinary team.
"On the first day of school I noticed my schedule had changed," Hernandez said. Pastor had added him to the team.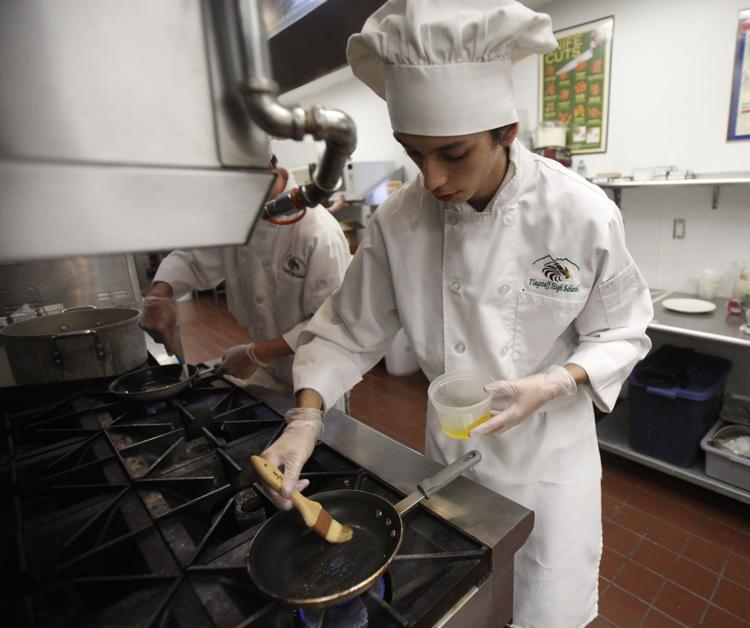 Register for more free articles.
Stay logged in to skip the surveys.
"I found that this was all stuff I could do and Mrs. Pastor gave me the confidence I needed," he said.
Hernandez is hoping to get a scholarship to go to Coconino Community College and Northern Arizona University. He wants to work at a bakery or a restaurant.
Cameron Torres is another part of the team who discovered his passion for cooking early.
"I look up to my dad," he said. "He had gone into (the) culinary (field) when he was 15. So, when I was little, I would watch my dad leave for work and go do his thing. At home, my mom would teach me things."
When Torres became a sophomore at FHS, he started taking culinary arts classes. He hopes to earn his bachelor's degree and open his own restaurant in the future.
"The competition gives me confidence to do things on my own," he said. "I'm doing this for me and for fun."
Students competing in the Careers through Culinary Arts Program are expected to create a three-course meal in a 10-inch-by-10-inch area in less than three hours, said Patti Pastor, one of the Culinary Arts teachers at Flagstaff High. Students competing in the National Restaurant Association's ProStart competition show their food making and business skills by creating dishes and showing how they would run a restaurant's books.
These competitions can net students full-ride scholarships to some of the most prestigious culinary schools in the U.S., Pastor said. One Flag High student earned a $104,000 scholarship a couple of years ago to go to Johnson and Wales University's College of Culinary Arts.