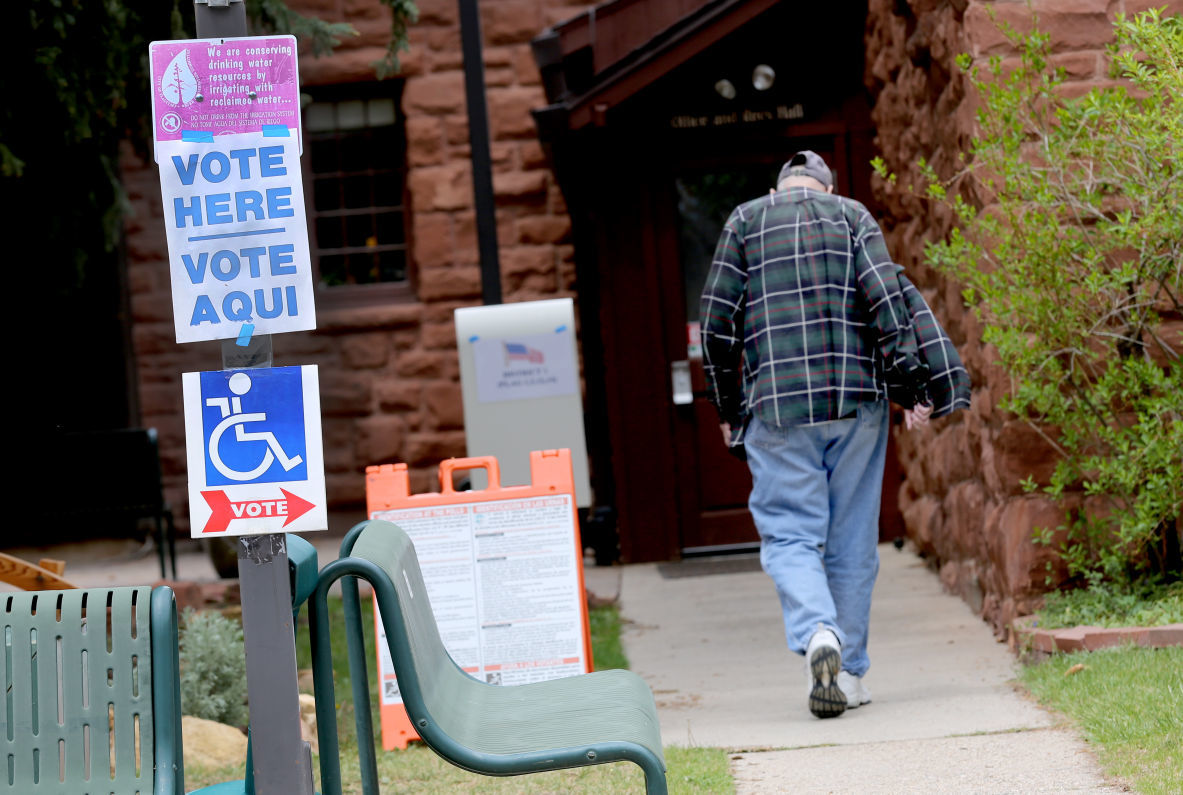 Flagstaff City Council and mayoral candidates have been given the chance to answer a weekly question in no more than 150 words. This week's question: What is the most important reason you are running for Flagstaff City Council?
Council
Alex Martinez
I am running for Flagstaff City Council as a citizen who wants to address issues that cross over from partisan politics and develop comprehensive solutions that affect the safety and quality of life for all of us. It will be my responsibility to be focused on results while using a balanced approach to principles that will give our community peace of mind.
I am a recently retired public school superintendent and US Navy Captain. My current position is Executive Vice President for Research and Development at Hyper-Edge Corp. I am presently serving as a commissioner on the Planning and Zoning Commission. The skills that I bring to the table would add to the council leadership.
Our City Council needs to be outwardly focused and committed to issues that are clear and understandable
using accurate data that is dedicated to our American culture and relevant to our city.
Dennis Lavin
I am running for City Council to maintain our financial strength, support smart economic growth and job creation, and focus upon our infrastructure. Our current Flagstaff representatives have provided the community with a solid financial platform. I would offer my experience and skills with corporate governance, strategic planning, budgeting, and mentoring to grow Flagstaff's financial strength over the next four years. Given the opportunity, I will strive to continue securing our financial stability and working collaboratively with our partners.
Many of our residents are concerned with our infrastructure and how continued community growth will affect their daily lives. I will try to enhance how the Council's message and goals are communicated to our community constituencies.
Our talented City employees take pride in their contributions to our greater Flagstaff community. I will continue to support their efforts.
Austin Aslan
Flagstaff faces accelerating threats to its DNA. Thanks to rising housing costs, the greed of outside developers, NAU's top-down directive to expand, and a lack of forward thinking, locals are feeling abandoned. From police officers to firefighters, from teachers to hospitality staff—our workforce is struggling to live within city limits. Change is always inevitable and often positive, but who should dictate the shape and speed of Flagstaff's growth? Big Phoenix developers? ABOR? Or residents?
I believe locals who've grown up here should feel welcome and able to stay. And we shouldn't have to whittle away at our forests and dark skies and neighborhood diversity to achieve economic vitality.
Past councils have lacked sufficient clout to avoid compromising Flagstaff's character, or to seize upon innovative approaches. We can do better. I'm running to lead a new council toward delivering smarter, more sustainable solutions to the above threats and many others.
Regina Salas
I'm the only female and independent candidate for City Council. I'm a mother, a businesswoman and an immigrant living and thriving in Flagstaff for the last 12 years.
The most important reason I'm running for office is offering my whole being to serve Flagstaff citizens and diverse communities. Born and raised in the Philippines, I bring diverse perspectives and wide worldview to the City leadership. My extensive background and experience in government, business sector, and nonprofits are unique values and capabilities: community development, policy research/analysis, legislative development and labor dispute mediation.
I pursue LIVE THRIVE FLAGSTAFF through pragmatic leadership. We live, thrive, grow, and evolve in Flagstaff in spite of the challenges we experience, whether we have lived here since birth, for 2 years or for over 20 years. I have the energy and ability to bring people together, discover, develop and seize opportunities that serve us and our communities.
Adam Shimoni
I care deeply about the people of Flagstaff, and I want to do everything I can to ensure that everyone within this community has the support they need to thrive. I believe the key characteristics of a strong community include: involved and empowered youth, diversity and a culture of acceptance, healthy small businesses, a wide range of employment and education opportunities available to all, and compassionate leaders. Unfortunately I believe some of these characteristics are under threat in Flagstaff due to the rising cost of living, among other factors. That rapidly growing cost contributes to growing inequality in our city, making healthy living inaccessible to more and more of our population. I am running for Flagstaff City Council to help make financial security and social stability something attainable by all, rather than a privilege. Together we can bring that vision to life.
Paul Deasy
I moved to Flagstaff when I was 12 years old. My wife and I are now raising our 4 children here. Over time I came to realize that being a good father was not enough. It's not enough to read to my children every night and go to every soccer game. To ensure my children can prosper in life, I have to directly influence the environment and community they grow up in, and I have a unique skillset to offer.
As a data scientist specializing in policy analysis I have indirectly influenced government policies, but too often the evidence and data have been ignored by policy makers. We need more elected officials who rely on evidence not emotion, who rely on proof not preconception, and are proactive not reactive. It is through evidence-based decisions that we build a better future for our children, and I intend to do just that.
Mayor
Coral J. Evans
I want to continue addressing the problems facing Flagstaff and help plan for our future. As a third-generation daughter of Flagstaff I want to see my grandchildren, the 5th generation grow up here. For decades Flagstaff's cost of living has steadily climbed. I want this to be a community that is open to everyone, not just the wealthy. With this council I've finally had the opportunity to make policy that will help- the $25M Affordable Housing Bond citizens will vote on in November, the 100 designated permanently affordable homes in Timber Sky, and the scattered sites tax credit project that will bring 3 new affordable housing developments to Flagstaff. It's a start, but we still have much more to do. The fact is Flagstaff will continue to grow, we must determine what that looks like.
Catch the latest in Opinion
Get opinion pieces, letters and editorials sent directly to your inbox weekly!