What was your life like at this time last year?
The COVID-19 pandemic has hit families hard — emotionally and economically — locally and beyond.
Correction: An earlier version of this piece listed the author as Joe Galli with the Greater Flagstaff Chamber of Commerce. Neither Joe nor th…
After four years of the Trump administration running roughshod over evenhanded, apolitical law enforcement at the Department of Justice, there…
What do 50 million Americans have in common? According to the Recreational Boating and Fishing Foundation, that commonality is they all fish. …
Calls for "judicial reform" have too often been code for seeking changes to the courts for partisan advantage. This is why "reform" is rarely …
The Supreme Court has been in a political crosshairs recently, and various reforms have been proposed to "fix" the court. But the court, espec…
One of the many compelling aspects of science is the ability of its practitioners to make connections between observations.
Dear EarthTalk: Should rivers be given the same legal rights as people in order to protect them?
Over the years, many Flagstaff residents have enjoyed the natural beauty of the scenic plot of land known as Section 17, located behind the Ma…
While COVID-19 has created disruption, pain and uncertainty throughout our great state, one thing remains clear: Our students' progress toward…
Opinion: I have never met a kind person I disliked, even if I disagreed with their politics or we had no interests in common.
Episode 8: Also discussed is whether boycotts are an effective tactic to get companies to change their policies and why we should consider inc…
I could not be more honored and humbled to be chosen as the finalist to serve as the 17th president of Northern Arizona University!
Donald Trump and his lawyers have routinely argued that the former president would be subjected to "irreparable harm" if his tax returns lande…
Once upon a time long, long ago (1956), I graduated from Normandy High School in St. Louis, Missouri. As a reliably average student whose only…
Rush Limbaugh died last week. His impact on our nation's discourse and polity will long outlive him.
The two emails came in quick succession. One asked if I had been following the latest Israeli vaccine story. A few minutes later, another noti…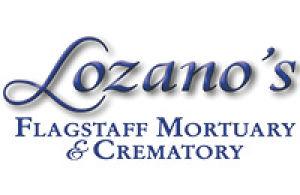 Lozano's Flagstaff Mortuary & Crematory


The coronavirus pandemic is threatening to claim still another victim: Martin Luther King Jr.'s dream of a colorblind society. That would add …
Dear EarthTalk: What is the "Field of Dreams" ecology restoration theory?
There's a painful axiom in the conservation community: "To protect land, you have to win the same battle over and over again."
Every year about this time, when we've reach the psychological pit of winter — when it seems we will always be cold, the ground will always be…
What's your point? Even more importantly, what is the point of making your point?
Insufficient income bears the blame for all sorts of problems.