Stay in the know! Browse through opinions and analysis on today's hottest topics.
As you know, I have called Flagstaff's affordable housing issue a "crisis in our community." I am now preparing to finish my last term in offi…
Four American presidents have been awarded the Nobel Peace Prize. The first was Theodore Roosevelt, for his work to bring an end to the Russo-…
Yes, President Donald Trump deserves a Nobel Peace Prize. He's just brokered a landmark shift in the Middle East, in which two Arab nations --…
Dear EarthTalk: Is it true that wastes left over from mining operations could be used to absorb carbon dioxide and help solve the climate crisis?
The appeal of astronomy is both intellectual and aesthetic; it combines the thrill of exploration and discovery, the fun of sight-seeing, and …
Dear EarthTalk: It seems to me that oil companies could stay relevant in the age of electric vehicles by offering high-speed electric charging…
As leaders within the U.S. Small Business Administration (SBA), we have the privilege to partner with businesses and entrepreneurs pursuing th…
I believe I speak for most of my fellow Americans who, upon seeing a guy without a mask entering a public place, wish to say something like th…
We should not be surprised that much of the West is on fire. Or that more than 3.1 million acres already have burned in California, another mi…
Fourteen years ago, a young, slightly familiar-looking rabbi with a long black beard and black suit, obviously not from a religious group in F…
On Sept. 17, 1787, while leaving the just-finished Constitutional Convention in Philadelphia, Benjamin Franklin was purportedly asked whether …
Dear EarthTalk: I'm wondering what President Trump's perspective is on our environment? He doesn't seem to be doing much about preserving it l…
American politics is increasingly about dueling geographies. Democrats have become the party of the nation's cities, while the Republican Part…
James Baldwin in his essay "A Talk to Teachers" wrote that the Black student who becomes aware of his relationship to American society risks p…
The shocking disconnect between a thriving U.S. investor economy and its millions of unemployed as a recipe for even worse social unrest.
Unlike the television advertisement when a well groomed somebody wakes up with an award-winning smile, my early morning appearance finds me lo…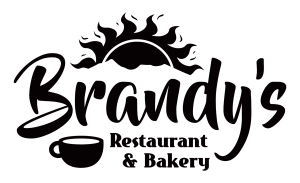 Brandy's Restaurant & Bakery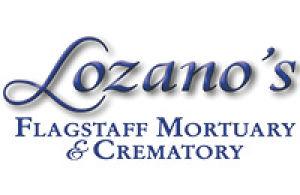 Lozano's Flagstaff Mortuary & Crematory
America has lost more than 12 million jobs in the last six months. An estimated 12 million people have lost their employer-sponsored health in…
The Labor Day holiday dates back to the early 20th century and envisioned as a public celebration of "the strength and esprit de corps of the …
As part of a carefully planned effort to expand its visitor program, Lowell Observatory is soon adding a new instrument — the Brian Dyer Teles…
Dear EarthTalk: If we lived in underground buildings (and cities), would it be better for the environment overall?
It's September. Already. Again.
Women have had the right to vote for a century now, so long that it seems inconceivable to my generation that this right was not enshrined lon…