(BPT) - Hundreds of millions of people have sheltered in place as governments issue executive orders to help slow the spread of the coronaviru…
(NewsUSA) - The COVID-19 pandemic has shattered many preconceived notions about careers and technology. In particular, demand for transportati…
(BPT) - A stylish and inviting atmosphere plays an important role in the overall mood and productivity of a company's employees. It also gives…
(StatePoint) It's been a challenging year for small businesses, with local shutdowns requiring many operations to close their doors, some temp…
(BPT) - In customer service, as in many other areas of life, as technology becomes more sophisticated, relationships get more complex. While t…
(BPT) - Whether it's the first day of middle school or the first day away at college, students of all ages are preparing for a new school year…
(BPT) - By Richard Whitworth, Cetera Financial Group
(BPT) - During a season that's usually devoted to adventure, many have been forced to stick a little closer to home. When it's finally time to…
(BPT) - It's not always easy to be at home with kids day after day, but with a little creativity, you can beat cabin fever. Whether you're in …
(BPT) - As the ongoing coronavirus pandemic continues to present health and economic challenges, it is difficult to focus on anything other th…
(BPT) - From its sleek shape and unmistakable click, to the windproof design and cultural impact across film, music and beyond, the Zippo ligh…
(NewsUSA) - Wind power can be a breath of fresh air for many communities in the form of creating jobs and lowering energy costs.
(BPT) - This year has had its fair share of challenges, and you may find yourself adjusting to a tighter budget or needing a pick-me-up. While…
(BPT) - As businesses strive to carry on normal operations during COVID-19, many are seeking smaller, suburban work areas that let their emplo…
(BPT) - Small businesses are the backbone of the economy. Whether in a busy city or a sleepy suburb, we depend on the many beloved local shops…
(BPT) - Sponsored by Office Depot
(BPT) - By Mike Del Pozzo
(BPT) - Sponsored by Office Depot
(BPT) - By Mike Del Pozzo
(NewsUSA) - Retirement is a life-changing experience. For some older adults it can be relaxing, for others it can be energizing. Bu it should …
(BPT) - Scientists across the world are charging forward in the fight to prevent and treat COVID-19. And they're harnessing the latest tech an…
(NewsUSA) - As offices gradually reopen in the wake of the COVID-19 pandemic, caution is key to supporting employees as they return to work safely.
(BPT) - If you are among the millions of adults in the U.S. who do not know they have attention-deficit/hyperactivity disorder (ADHD), the pas…
(BPT) - First impressions matter now more than ever. If you can create a visually impactful, emotional connection with your branding, customer…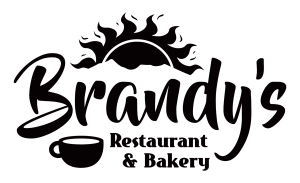 Brandy's Restaurant & Bakery
(NewsUSA) - The global pandemic caused by the COVID-19 virus has accelerated an adoption of online work, video meetings, and virtual conferenc…
(BPT) - The COVID-19 pandemic has been the most disruptive event in the history of K-12 education, closing 120,000 schools and affecting 55 mi…
(BPT) - Considering the economic challenges the world is faced with today, including some of the highest unemployment numbers in recent histor…
(BPT) - As COVID-19 continues to disrupt normal day-to-day operations of small- to mid-sized businesses and nearly half of the U.S. workforce …
(BPT) - Some moments are etched in our national memory — and the American flag stands at the center of them. Six U.S. Marines raising the flag…
(NewsUSA) - Now more than ever, building relationships is important to small businesses so they can compete in the global marketplace.
(NewsUSA) - Now more than ever, businesses need to explore how to best serve their customers in the digital marketplace. That means finding wa…