(BPT) - The global coronavirus pandemic has caused emotional distress and financial upheaval for people around the world. Many Americans are d…
Sorry, but your browser does not support the video tag.
(BPT) - 3-D imaging shows uric acid build up in a person with gout. Used with permission.1
(BPT) - It's sometimes easy to get caught up in how vast the ocean is, but we need to be reminded of its importance and vulnerability. The oce…
(BPT) - The bathroom is arguably the most visited room in the home. Having a toilet that performs well, is easy to use and aesthetically pleas…
(BPT) - Choosing a home is strongly influenced by the layout and appearance of its bathrooms. But no matter how long you've lived in your home…
(StatePoint) La pandemia de COVID-19 ha cambiado muchos aspectos de la vida cotidiana, lo que incluye las visitas regulares al dentista.
(BPT) - In uncertain times, there is one source of comfort we can all agree upon, and it is the unconditional love provided by our beloved fou…
(NewsUSA) - Now more than ever, building relationships is important to small businesses so they can compete in the global marketplace.
(BPT) - One of the longest economic expansions in American history may have come to an end in the face of a global pandemic. The economy today…
(StatePoint) Summer living can make your family's clothing vulnerable to stains, splatters and more, even if you are spending more time at hom…
(StatePoint) Do you spend summer days outdoors mowing the lawn, tending to the garden and working on the house? Here are a few steps you can t…
(StatePoint) With social distancing orders in place in many areas across the country, you may be doing your grocery shopping with shelf stabil…
COVID-19 pandemic highlights importance of maintaining healthy routines
(Family Features) Whether your role as a caregiver has you looking out for an elderly relative, children or both, chances are good that you've…
(Family Features) Whether firing up the grill for a pool party, barbecue or even just a weeknight meal, one thing's for sure: summertime means…
(Family Features) If spending more time at home than usual has you reaching for snacks more often, keep some quick, flavorful options on-hand …
Comfort food consumption is on the rise
(Family Features) Fresh fruits and veggies are often the flavors of spring, and you can bring them all together by celebrating National Salad …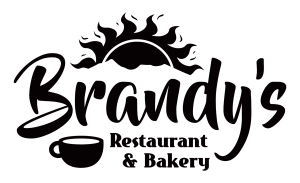 Brandy's Restaurant & Bakery
(Family Features) Whipping up a fresh cooked meal is one of the true joys of summer, especially when grilled grub is paired with tantalizing s…
As families spend more time at home, Americans are finding comfort in recipes made using bread. In addition to the comforting flavor, this tre…
(Family Features) One of the simplest ways to make meals tastier and more nutritious: just add mushrooms. You can multiply the flavor and nutr…
(Family Features) Celebrating groundbreaking moments from six decades of the birth control pill empowering women to prevent pregnancy on their…
(Family Features) During the summer months, personal vehicles tend to cover a lot of ground between travel and daily commutes.
(Family Features) Painting is one of the easiest and most impactful DIY projects for homeowners to quickly update their homes. Whether it's a …
(Family Features) COVID-19 may have begun as a physical health crisis, but like their parents, children, teens and college students (or young …