Aurora Smith of Flagstaff High School was named the 2019 Youth of the Year at the Museum of Northern Arizona on Wednesday.
The senior was awarded a $5,000 scholarship in the form of a giant check presented by Mayor Coral Evans. First and second runners-up Nicole Tsedah and Xyrus Castillo also received checks for $1,000 scholarships, while all four nominees, including Flagstaff High School sophomore Erin Gene, received a laptop and tech accessories.
The Youth of the Year's inception can be traced back to 1947 as part of Boys and Girls Clubs of America's effort to recognize exemplary young people in leadership, service, academic excellence and dedication to a healthy lifestyle. Smith and Tsedah were finalists in last year's competition.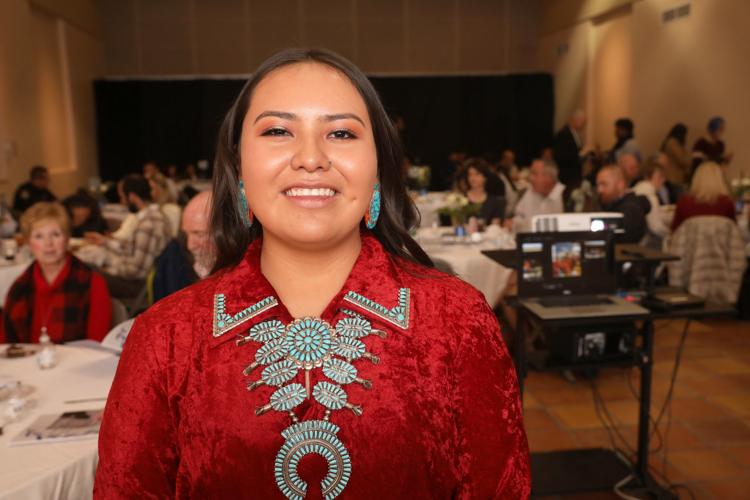 Boys and Girls Club of Flagstaff chair Brandon Kavanagh said the awards are meant to build club members' confidence and have them tell their stories.
"We want [club youth] to become leaders and inspire others to step forward and become involved in their community and their personal growth," Kavanagh said. "As a club, we get to show others in the community how our program supports youth of all backgrounds in fulfilling their potential, starting from the basic idea of providing them a safe place to be themselves and growing through the various programs that Boys and Girls Club of America provides as well as local programs that we have initiated."
Aurora, originally from Wide Ruins, Ariz., hopes to use her $5,000 scholarship for an associate's degree in culinary arts.
"She loves teaching other kids at the club how to cook and she is planning to host a cooking event where she will donate the proceeds to anti-bullying programs," Kavanagh said of the Youth of the Year winner.
All nominees gave speeches Wednesday night, which were judged by Vice Mayor Adam Shimoni, United Way's Steve Peru and resource officer George Schorman.
In Aurora's speech, she noted that as a third-grade student, she was bullied to the point where she once had to walk home barefoot after a classmate took her shoes and jacket.
"She wants to use her passion for cooking to find ways to support other students that may face bullying," Kavanagh said. "We are very proud of her journey and her desire to use her personal experiences and passions to help others."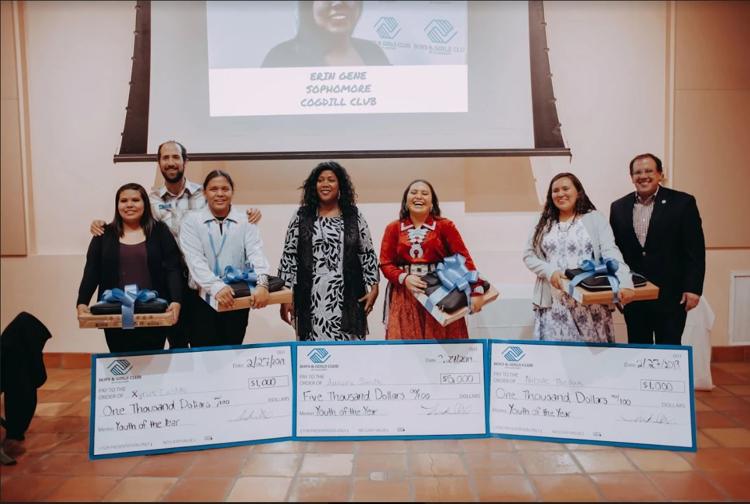 Runners-up Nicole Tsedah and Xyrus Castillo are both students at Holbrook High School. They live at the on-campus dormitories, which, like the The Kinlani Bordertown Dormitory in Flagstaff, are provided by the Bureau of Indian Affairs to students whose families are from the Navajo reservation.
The Boys and Girls Club of Flagstaff has an extension at the Holbrook dormitories, in which a representative from the club travels to participate in activities with the students.
"We did a variety of science experiments, which was very interesting to me because I intend to go into a science field," Xyrus said of the extension program.
Xyrus, who hopes to be a diagnostic medical sonographer, and Nicole, who wants to go into the architecture field, plan to use their scholarship money to help pay for general studies at Fort Lewis College in Durango, Colo. before continuing on in their fields.
Nicole and Xyrus chose speech topics that reflected tough issues that were personal to them: teen substance abuse and human trafficking.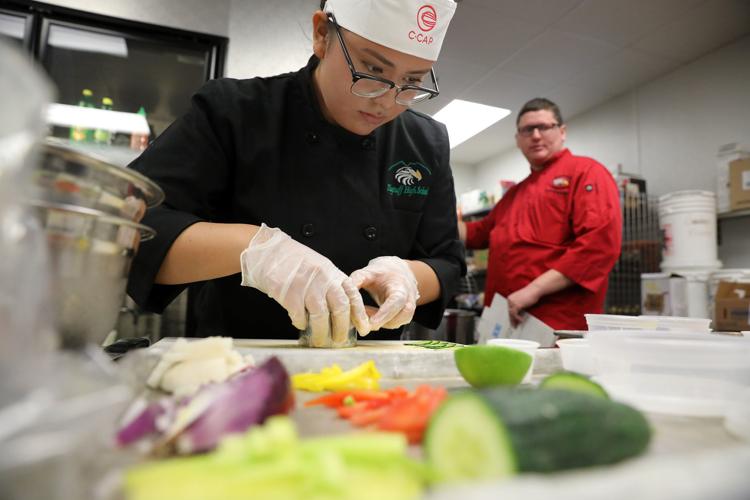 "There was an incident at the dorms where two students overdosed on LSD," Xyrus said of why he chose to bring light to teen substance abuse.
Human trafficking hit Nicole close to home after a family member of hers was taken. While it is a taboo topic, she said, it is important to address because "it is a frequent situation that happens on the reservations."
Aurora will represent Flagstaff in the state competition March 26 in Phoenix, where she will compete against the winners from 15 other Boys and Girls Clubs in Arizona.
Be the first to know
Get local news delivered to your inbox!