VIENNA (AP) — The U.N.'s atomic watchdog says Iran's stockpiles of enriched uranium are increasing in violation of a key nuclear deal.
MANAGUA, Nicaragua (AP) — As the new coronavirus spread and economies shut across Latin America, Nicaragua stayed open — schools, stores, conc…
BRUSSELS (AP) — Another round of trade discussions between the European Union and the U.K. ended Friday — and once again there were no signs o…
BATON ROUGE, La. — Louisiana's bars, spas and tattoo shops can begin restarting operations nearly three months after they were closed because …
MOSCOW (AP) — Russian President Vladimir Putin on Friday chastised the billionaire owner of a nickel giant for negligence resulting in a massi…
A heated argument on air, lasers uncover an ancient discovery and giant teddy bears ride a roller coaster. These are the must-see videos of the week.
Forgotten they will never be. Revered, yes. But Saturday's anniversary will be one of the loneliest remembrances ever, as the coronavirus pand…
World War II D-Day veteran and Penobscot Elder from Maine, Charles Norman Shay performs a ritual of the 4 directions during a Native American …
Thousands in Hong Kong defied a police ban to gather in the city's Victoria Park and mark the 31st anniversary of the Tiananmen Square massacr…
Stephen Wamukota, 9, received an award from Kenyan President Uhuru Kenyatta for building a hand-washing machine as a way to curb the spread of…
BANGKOK (AP) — Factories and stores are reopening, economies are reawakening – but many jobs just aren't coming back.
BRUSSELS (AP) — Europe could have its free travel zone up and running again by the end of this month, but travelers from further afield will n…
PRAGUE (AP) — The Czech Republic's spy agency has discovered that a diplomat from the Russian Embassy in Prague spread false information about…
OTTAWA, Ontario (AP) — Statistics Canada reported Friday the Canadian economy added 289,600 jobs in May, with businesses reopening amid easing…
MADRID (AP) — A Spanish foundation on Friday awarded one of the country's most prestigious awards to composers Ennio Morricone and John Willia…
NEW DELHI (AP) — India's Health Ministry on Friday reported another record spike in new coronavirus cases — more than 9,800 in 24 hours.
A 9-year-old Kenyan boy who made a wooden hand washing machine to limit the spread of Covid-19 received a presidential award on Monday.
The coronavirus pandemic isn't making everyone poorer.
STOCKHOLM (AP) — Sweden's former ambassador to China went on trial Friday charged with unauthorized contacts with a foreign power for organizi…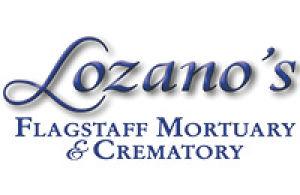 Lozano's Flagstaff Mortuary & Crematory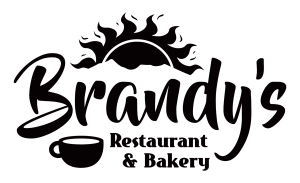 Brandy's Restaurant & Bakery
KUALA LUMPUR, Malaysia (AP) — Malaysian ex-Prime Minister Najib Razak was victimized by rogue bankers and should be acquitted of corruption ch…
SYDNEY (AP) — Australia's national news agency will continue with new owners, the board confirmed Friday, just weeks before it was due to be s…
BERLIN (AP) — Factory orders in Germany plunged even more than anticipated in April, underlining the effect the coronavirus pandemic has had o…
LONDON (AP) — When black men died at the hands of U.S. police in recent years, the news made international headlines. The name of George Floyd…
COLLEVILLE-SUR-MER, France (AP) — At least the dead will always be there.
BRUSSELS (AP) — Think about Hannibal Lecter, the psychopathic cannibal in the "Silence of The Lambs." Or Jason Voorhees, the hockey mask-weari…
WELLINGTON, New Zealand (AP) — New Zealand's military said Friday it will buy five Super Hercules transport planes from Lockheed Martin for $1…