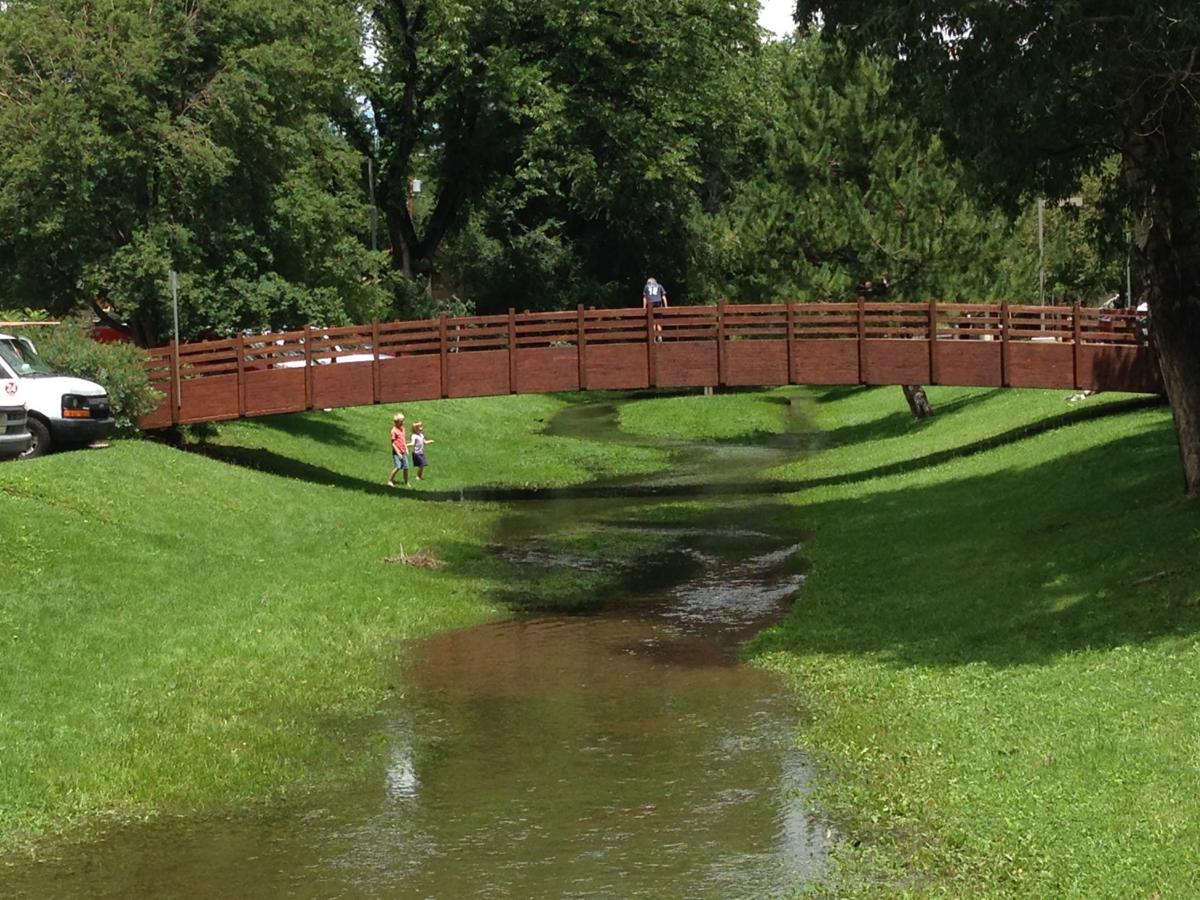 After about a six month closure, the pedestrian bridge that spans from Wheeler Park to the downtown Library parking lot will be removed.
The 30 year old bridge was closed this June after dry rot was discovered on one of the support beams and the bridge was deemed unsafe after a structural assessment.
According to a press release from the city, staff considered repairing or rebuilding the bridge but after reviewing the anticipated costs and life-span of a replacement, the city decided to remove the bridge.
In June, Claire Harper with the city's Parks and Recreation department told the Sun that because of stricter regulations for building in the flood plain, the estimated cost of replacing the bridge could be as high as a million dollars.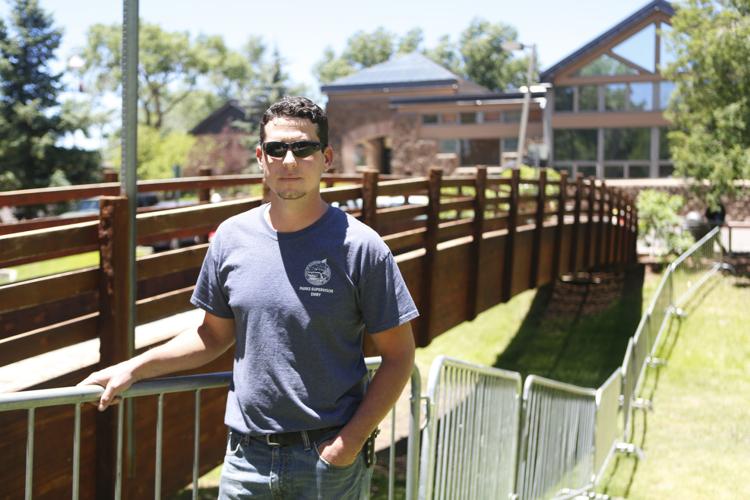 By comparison, the Matt Kelly Memorial Footbridge over Cedar Avenue spans four lanes of traffic, has wrought iron guardrail fencing and cost $806,000, with $100,000 coming from a state Heritage Fund grant.
The city plans to begin dismantling and removing the bridge before the end of the month. Removal is expected to be completed by December 21.
Adrian Skabelund can be reached at the office at askabelund@azdailysun.com, by phone at (928) 556-2261 or on Twitter @AdrianSkabelund.
Be the first to know
Get local news delivered to your inbox!