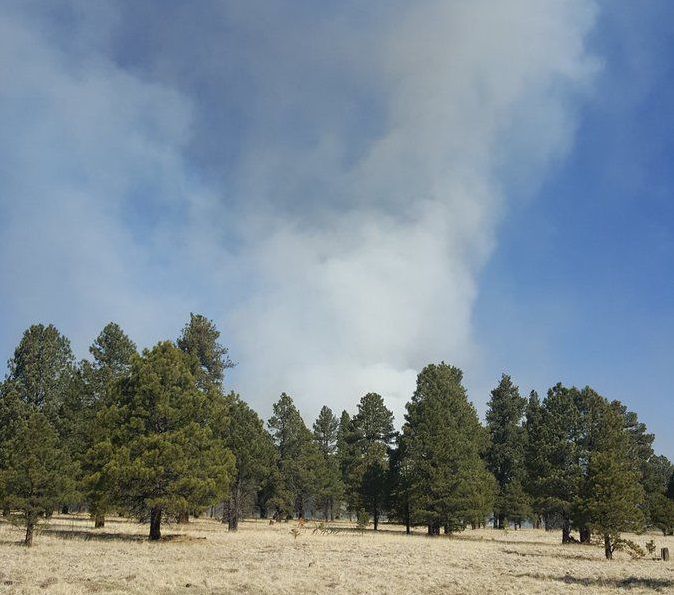 The prescribed burn near U.S. Highway 180 caused "unhealthy" air conditions Monday night in downtown Flagstaff, according to Arizona Department of Environmental Quality (ADEQ) monitors in the area.
Due to identical conditions predicted today, fire managers postponed many burns set for this week in the Coconino National Forest to next week, according to George Jozens, National Forest spokesman. Overnight wind conditions did little to disperse smoke up and out of northern Arizona. When monitors measure unhealthy air conditions, people may begin to experience health effects, and members of sensitive groups more serious health effects, according to ADEQ website.
The unhealthy smoke was measured between 11 p.m. to 9 a.m. this morning, according to hourly charts from ADEQ. The most dangerous smoke impacts were measured at 6 a.m.
Fire managers are looking into burning some parts of the forest later this week in areas southeast of Flagstaff to take advantage of predicted northerly winds and lessen impacts to communities. At this time, no plans has been confirmed.
Be the first to know
Get local news delivered to your inbox!