Two elected officials made the decision this week to shake up three political races across northern Arizona ahead of busy 2020 ballot.
Republican Rep. Bob Thorpe announced he would be dropping out of the race for state Senate in order to pursue a position on the Coconino County Board of Supervisors representing District 4. That spot is also being pursued by retired professor Bryan Bates and covers much of the county east of Flagstaff, including Leupp.
At the same time, County Supervisor Jim Parks, who currently represents District 4, announced he would be running for a seat in the Arizona House of Representatives representing Legislative District 7. That district encompasses much of northeastern Arizona and is currently represented in the house by Democrats Arlando Teller and Myron Tsosie, both from Chinle.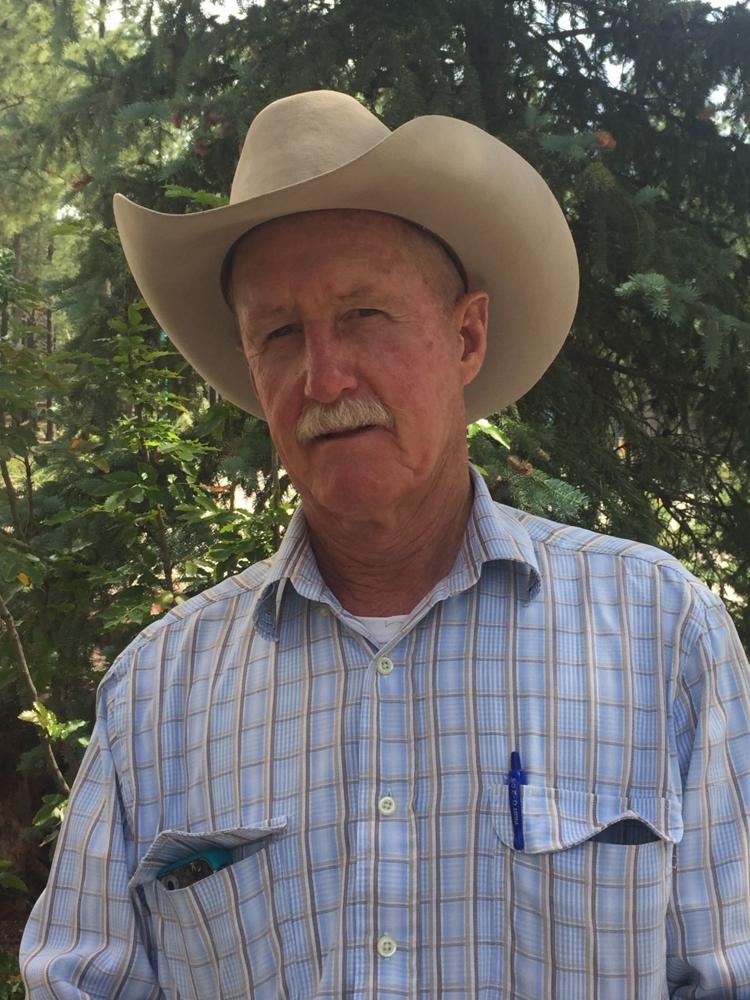 The two change-ups were announced during a joint appearance on "The Jeff Oravits Show," a local talk radio show hosted by the conservative former Flagstaff City Councilmember, earlier this week.
Thorpe told the Arizona Daily Sun that Parks first approached him about "doing something bold" a few months ago.
Parks could not be reached for comment prior to publication, but according to Thorpe, as the only Republican on the Coconino County Board of Supervisors, Parks had been looking for another Republican to replace him as he looked at running for a higher office.
After serving in the house for seven years, Thorpe has been running for the state senate seat representing Legislative District 6, which includes the City of Flagstaff and sections of Coconino, Navajo and Yavapai counties.
In the district's next election, Thorpe was set to face Republican incumbent Senator Sylvia Allen, Wendy Rogers and Edward Hampton during the primary.
When the new aspiring county supervisor first announced his bid for state senate, Allen, a longtime partner in the senate, had told the Daily Sun she was not planning on reelection. She later reversed that decision, frustrating some Republicans including Thorpe who at the time said the action put their shared constituents in a "difficult situation."
Thorpe said the decision to drop out of the race for senate was not an easy one, and he has enjoyed his time working down at the state capital.
Running against an incumbent in Senator Allen may have been a challenging task, Thorpe admitted, but said one benefit of running for a county seat is he will be able to stay closer to home.
Thorpe believes his legislative experience and connections from his work in the state capital will help the board if he wins the election for county supervisor.
Thorpe said he has worked closely with the Coconino Board of Supervisors before, as well as cities across the county and organizations like the League of Cities and Towns and the Arizona Association of Counties.
In running for Legislative District 7, Parks may be fighting an uphill battle.
Every state representative the district has had since 2012 has been a Democrat and Native American.
But Parks, who is Anglo, told Jeff Oravits Wednesday he believes he has a good chance of winning a seat having gained connections with many tribal members during his time at the Board of Supervisors.
The two candidates have visited a number of chapter houses on the Navajo Nation together since they made the decision, Thorpe said.
Adrian Skabelund can be reached at the office at askabelund@azdailysun.com, by phone at (928) 556-2261 or on Twitter @AdrianSkabelund.
Be the first to know
Get local news delivered to your inbox!