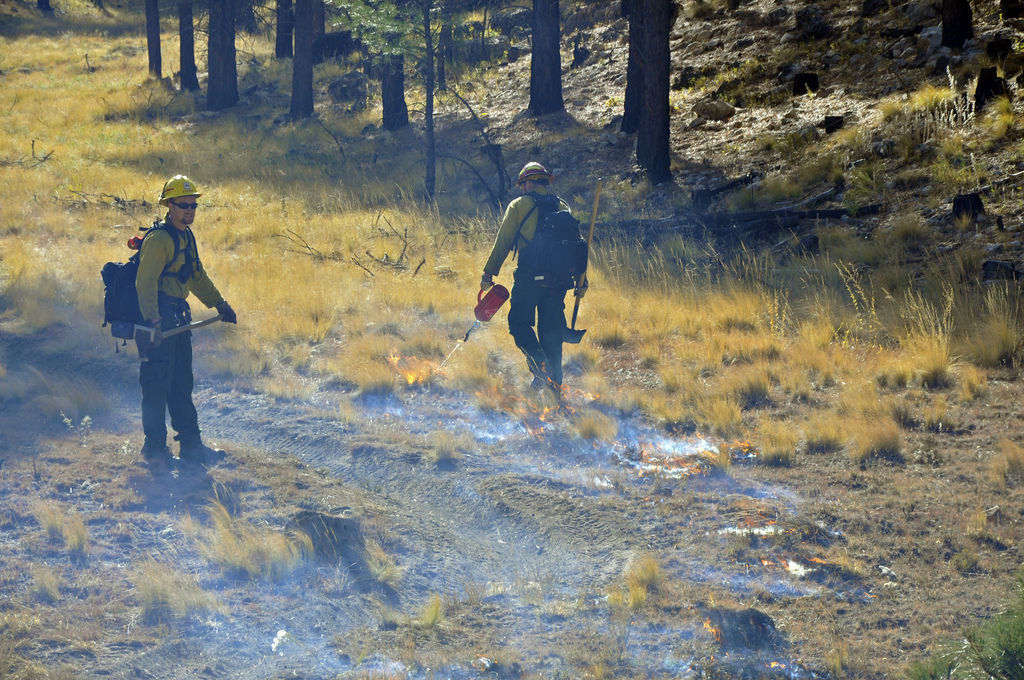 The City of Flagstaff is currently in the planning stages to formulate a climate action plan they hope will significantly reduce the city's impact, but what sort of eventualities are they preparing for?
The climate action plan is based upon past research done and formulated in the city's climate profile, which outlines data from past decades to create a picture of what our climate looks like today and how it's changed. Jenny Niemann, the city's climate and energy specialist, presented a draft of the plan to the Flagstaff City Council on Tuesday.
Flagstaff public forums for the climate action plan just happened to line up with the United Nations Intergovernmental Panel on Climate Change's newly released report. The new report outlines how a single extra degree of heat could have life-or-death consequences for the world's public health, weather and ecosystems.
Niemann couldn't confirm how the action plan meets up with the U.N.'s report, but she did mention how the action plan meets other goals.
"This plan is in line with the Paris Climate Agreement to say essentially 80 percent decrease in [greenhouse gas] emissions by 2050, which the mayor proclaimed that we would work to uphold," Niemann said.
The climate action plan hopes to improve Flagstaff's energy usage, natural environment, transportation emissions, waste and economy. Some of the city's past work is currently being done, like the Flagstaff Watershed Protection Project. The FWPP is helping to mitigate the risk of severe fire danger through thinning to adapt the forest ecosystem to create continued forest health.
All of the actions are based off the findings of the scientific community in areas like reducing rain and snowfall, rising temperatures and greenhouse gas emissions.
According to the city climate profile, greenhouse gases are various types of gases that absorb energy burning from the sun, which leads to an increase in temperature. These gases naturally occur in the atmosphere, but carbon dioxide, methane and nitrous oxide are released through various human activities as well.
According to the profile, globally carbon dioxide is released through burning fossil fuels like coal, natural gas and gasoline and accounts for 75 percent of warming impacts. Methane from livestock and landfills accounts for 14 percent. Nitrous oxide fertilizers and livestock waste are the most potent greenhouse gas and account for 8 percent of the warming.
Neimann said that their first step to fixing the emissions was acknowledging that we're emitting them.
"What activities do we do that contribute most to climate change? That's why this plan focuses a lot on transportation and it focuses a lot on electricity powering and heating buildings, because those two categories cause the vast majority of all of our greenhouse gas emissions," Neimann said.
As greenhouse gases cause hotter temperatures, the current average of days that reach below freezing temperatures is expected to decrease by almost half, according to the data in the climate profile. Flagstaff could have as few as 100 days that reach freezing temperatures in 2100. The current average is 197 below freezing days, according to data taken from 1950-2017.
With fewer days reaching freezing temperatures, the winter economy that benefits from snow in Flagstaff could take a hit as well, especially due to Flagstaff's sporadic precipitation.
The 1895-2017 average for precipitation was 13.7 inches, meaning that some years might be under under that mark and some might be over.
Precipitation is important for both the forest health to prevent fires and for recharging the city's water supplies. Snow is generally good for the forests and aquifers in Flagstaff, and great for the underground water supplies.
However, if the water isn't there to keep the forests healthy, wildfire can have a large impact on the city's ability to draw water, according to Brad Hill, director of water services.
"Forest health, strictly as a wildfire aspect, is huge to us," Hill said. "If we get a fire in one of these well-fields, we burn up power lines and the well-fields. The ability for us to recover from that will take quite a bit of time."
Neimann said the city will continually re-evaluate the action plan's success every five years.
Be the first to know
Get local news delivered to your inbox!