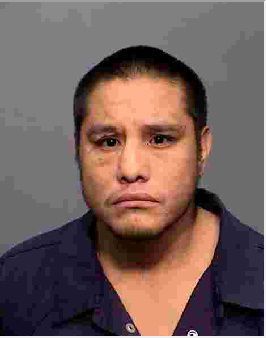 A man arrested for second-degree homicide on Christmas day after allegedly beating a woman to death was indicted by a grand jury on Jan. 4, but not for murder.
Vaughn Seumptewa was indicted for aggravated assault, after a physical confrontation outside an apartment in the 2200 block of East Cedar Avenue lead to the death of Nicole Joe, 40, a woman who he had a relationship with.
Seumptewa told police that he grabbed Joe, threw her onto the ground, jumped on top of her and struck her multiple times in the head with his fist.
An unconscious and bloodied Joe was then left outside in the cold and not brought back inside until 3 a.m., Christmas morning, according to Flagstaff Police.
Joe was then brought inside the apartment and left on the floor for 16 hours before she was pronounced dead that night.
The grand jury did not indict Seumptewa for murder but Coconino County Attorney William Ring said a future homicide charge was not out of the question.
"The circumstances surrounding homicide remain under active investigation," Ring wrote in a brief statement.
Seumptewa is scheduled to be arraigned in Coconino County Superior Court Division 1 on Tuesday at 3 p.m.
Be the first to know
Get local news delivered to your inbox!