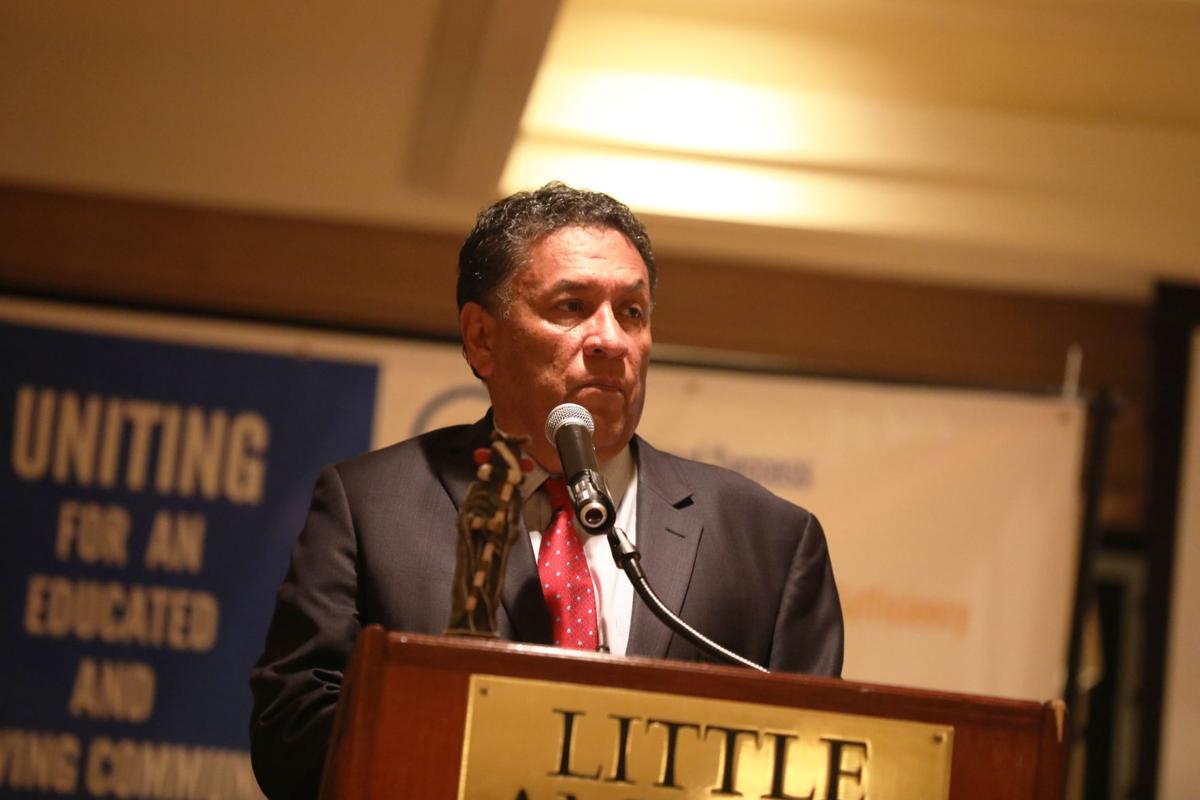 Stever Peru has been CEO of United Way of Northern Arizona for the past four years, but is now moving professions to work with Coconino Community College.
At a United Way Recognition Event on Wednesday, the United Way honored Peru for his contributions to the nonprofit, which works to provide equal opportunities to health, education and financial stability in communities.
Citing his own start at Eastern Arizona Community College, Peru felt like the change to the Coconino Community College's chief development and government relations officers was right for him. The new CCC staff member said he was excited to help the college create more access and educational opportunities in the position.
"How do we provide that opportunity to expand and do more?" Peru said. "Working with the legislature and other stakeholder groups to help create that value proposition is important."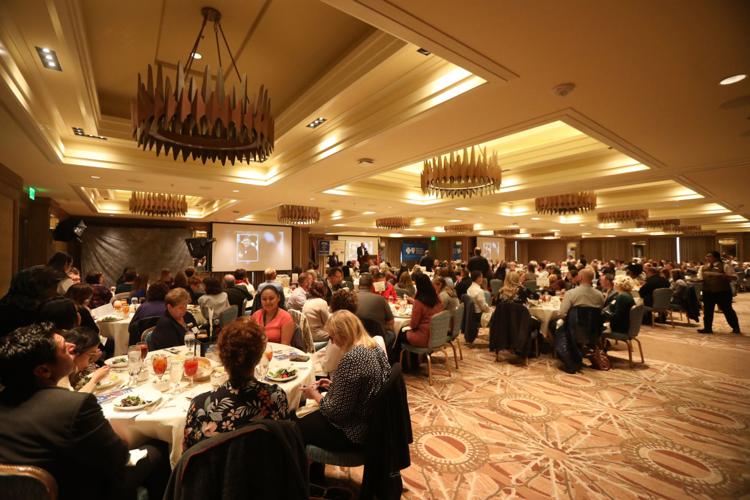 Sylvia Johnson, chair of the United Way Northern Arizona board of directors, said she has known Peru for around 20 years. She said what makes Peru such a great leader is his ability to listen and consider different ideas when forming an approach.
"I think he feels he can make a difference at Coconino Community College," Johnson said. "We hate to see him leave United Way, but we're very supportive of what he'll be doing at CCC."
Peru has lived in Flagstaff for over 40 years and has experience in various leadership positions across Flagstaff and Coconino County. Peru said he got one of his first jobs as a community aide at Coconino County community services and eventually moved up to county manager.
You have free articles remaining.
James Jayne, the current county manager, said Peru was an "icon" among people in the county government profession.
"I always looked at Steve for wisdom and counsel because he's been around a long time," Jayne said. "The county asked me to come over as the deputy county manager, and now to become the county manager, it's a privilege to actually sit in the seat that Steve sat in once upon a time."
After his time at Coconino County, Peru jumped into the private business world at W. L. Gore & Associates. He eventually took a job at United Way of Northern Arizona as a loaned executive from W.L. Gore & Associates, then moved into the president and CEO position in 2015.
Peru said that the job has given him an opportunity to continue serving his community.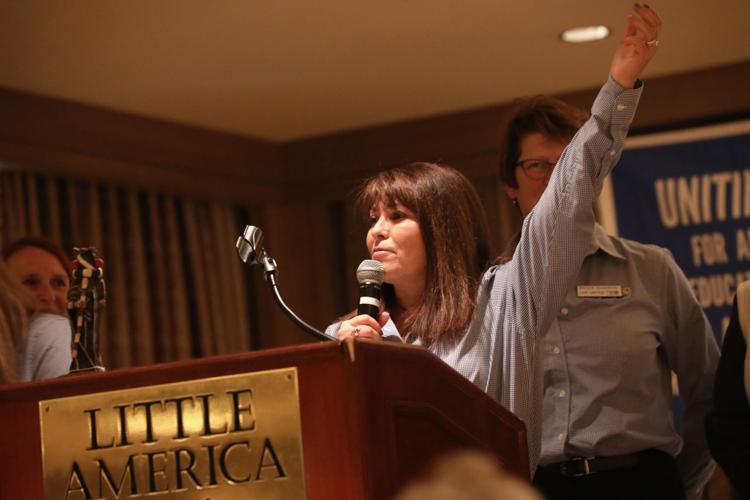 "Even to this day, I miss my time at the county. I miss my time at Gore, and I'll miss my time at United Way," Peru said. "But what's important is that I'm still doing what I'm doing in the same community. I'm the luckiest guy in the world."
Colleen Smith, president of Coconino Community College, felt that Peru's background within county government and fundraising would be an asset to their organization.
"The idea that Steve would even consider coming to work with us and apply was wonderful, because he has all of that," Smith said. "Having served as county manager, we feel really fortunate."
Carol Dykes was named as interim president and CEO of United Way after Peru's departure. Dykes has worked for United Way for some time and was formerly the interim CEO before Peru joined the organization.
Johnson said they had no sense of how long they would take to find a new CEO.