The cozy, domestic feelings prompted by the holiday season are made even more poignant by the fact that November is National Adoption Awareness Month, during which families are encouraged to open their homes to children in need.
According to Patty Laux, Program Manager of Flagstaff's Catholic Charities' Foster Care and Adoption program, there is always a need for more foster and adoptive families in northern Arizona. The same is true throughout the state.
The Arizona Department of Child Safety's semi-annual report revealed that there were 14,491 children in out-of-home care as of June 30, with 57.6 percent of those children under age 10. Of the 4,260 children with the case plan goal of adoption, 1,371 were not able to be placed in an adoptive home. Foster homes remain in short supply, as 1,111 foster homes were closed from January through June 2018, while only 747 new homes opened in the same time frame.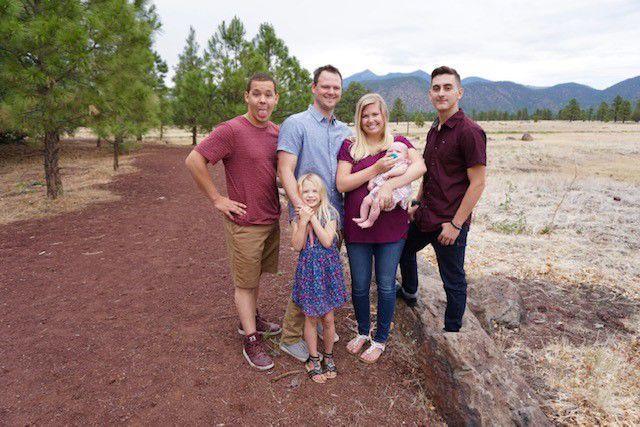 Each day, roughly 25 more children require out-of-home care in Arizona, said Kailey Jensen, the Northern Arizona Region Coordinator of Arizona 1.27, a church-based organization with the goal of seeing "families thrive at every stage of their foster care or adoption journey." There are six Flagstaff churches that partner with AZ 1.27 to provide a local support community for these families.
Children become candidates for out-of-home care for a variety of causes. The goal for each child is unanimous, though: finding them a safe and caring home, whether temporary or permanent.
"We are a faith-based organization, but we will work with anyone," Laux said of Catholic Charities, an 85-year-old organization which also offers housing, financial and veteran resources, among others. "We're here to provide support to families so they can provide for these children."
One of the biggest challenges of foster care and adoption in northern Arizona, Laux describes, is keeping children in their home communities.
"We try very hard to place the majority of kids here locally," she said.
Unfortunately, though, when there are not enough willing families in a community, these children are sent to the nearest shelter – in Maricopa County.
Relocation is the very last resort, though, Laux said. Even in Mohave County, where needs are the greatest, when there are not enough local resources, homes can often be found in nearby counties like Yavapai and Coconino.
Nevertheless, Jensen revealed there are approximately 220 children sent out of Coconino County alone each year because there are not enough beds for them.
Becoming a foster care or adoptive family is a thorough process because it is essential to a child's wellbeing. Homes are inspected for safety and the family is interviewed directly and through personal references to determine if it is fit to care for children physically, mentally, emotionally and financially.
"It's not as intrusive as they think it is," Laux said.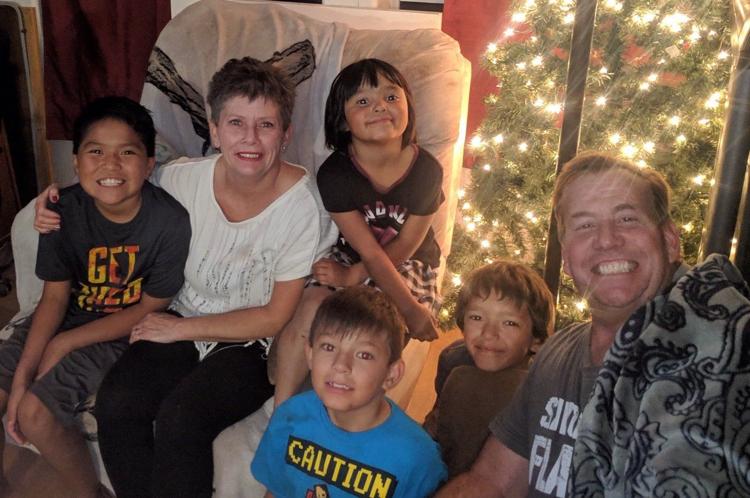 Families must also complete at least 30 hours of trainings both in local classrooms and online, including a foster parent course, CPR and first aid. These courses can impart useful skills whether or not a family chooses to adopt. Jensen says the preparation process can take three to six months, depending on how fast the family and the state progress.
Resources to help adoptive and foster families are always available through local agencies and the state. Adoptive families can receive supportive services from the state after an adoption is finalized, while independent organizations like Catholic Charities and AZ 1.27 can answer questions throughout and following the adoption process. Foster families are given monthly stipends, including funds for clothing and personal allowances for each child. AZ 1.27 also organizes drives throughout the year for items like backpacks and winter clothing in order to help locals provide for these children.
"The cost of living in Flagstaff makes it difficult for families," Jensen said. "We really want to help with those tangible needs to make sure families are well supported."
Lauren Belcher has lived in Flagstaff for most of her life and is a licensing specialist at Arms of Love Foster Care, a ministry of Arizona Baptist Children's Services & Family Ministries. She and her husband Zack, who works full time as a therapeutic foster parent (for children with higher behavioral needs), have been foster parents for six years.
"We've had seven placements in the two years we've been doing therapeutic foster care," Belcher said.
The couple has two biological daughters – a 6-year-old and a 6-month-old – and two adopted sons, who are now 21 and 17.
Although Belcher knew she wanted to be involved in social work, it was not until she met her husband, who was fostered and adopted himself, that she considered foster care. As a licensing specialist, she recommends that people get involved with foster care and adoption as soon as they can, even if they are not totally committed yet, because they can stop the process at any time.
"It is not an easy thing… but the need is so great," she said. "If it's something you feel called and led to do, it's amazing."
For those unable to foster or adopt, there are other opportunities to help local children, including participating in the Court Appointed Special Applicants (CASA) program, the Foster Care Review Board (FCRB) or Big Brothers Big Sisters of Flagstaff.
In honor of Adoption Awareness Month, northern Arizona residents are encouraged to start asking questions and tell others about Arizona's adoption and foster care needs. Spreading the word about these resources – and the state's continual need for them – is as important as opening your own home to a child in need of one this holiday season.