TUCSON, Ariz. (AP) — The University of Arizona said a two-week shelter-in-place recommendation intended to limit the spread of COVID-19 was se…
GLENDALE, Ariz. (AP) — A man found fatally shot in Glendale has been identified as police continued to search for the shooter Tuesday.
CHLORIDE, Ariz. (AP) — Two people have been found dead at a residence in the small northwestern Arizona town of Chloride and authorities are c…
CHANDLER, Ariz. (AP) — One person has died after a shooting in a Chandler neighborhood, according to police.
DURANGO, Colo. (AP) — The location of a new permanent weather station for the Four Corners region has been announced.
DETROIT (AP) — The worries are growing for United Airlines flight attendant Jordy Comeaux.
SIERRA VISTA, Ariz. (AP) — A woman has been found dead in a desert area of Sierra Vista, according to police who are trying to identify the body.
PHOENIX (AP) — Attorney General Mark Brnovich has asked an appeals court to hold off on enforcing a ruling that gives Arizona voters who forge…
PHOENIX (AP) — Firefighters on Tuesday mopped up and patrolled containment lines around the perimeter of a wildfire burning in the Tonto Natio…
MESA, Ariz. (AP) — The family of a man who was fatally shot by Mesa police officers last week said Monday that they're hoping witnesses will c…
SILVER CITY, N.M. (AP) — The U.S. Fish and Wildlife Service is proposing to list a rare plant that was once found in the the American Southwes…
PHOENIX (AP) — Firefighters were working Monday to get a grip on a wind-whipped wildfire north of Phoenix that has destroyed several structure…
WINDOW ROCK, Ariz. (AP) — Navajo Nation health officials reported 22 new confirmed cases of the coronavirus Monday, but no additional deaths.
PHOENIX (AP) — Authorities said 911 service was down throughout parts of northern and southern Arizona and Nevada for a brief time Monday nigh…
ALBUQUERQUE, N.M. (AP) — Native American leaders and archaeologists on Monday pointed to a recent survey of an area around Chaco Culture Natio…
NEW YORK (AP) — Orlando Sentinel Editor-in-Chief Julie Anderson was curious how readers in polarized central Florida would react to her newspa…
PHOENIX (AP) — Nine guns were found in a nine-day span this month during inspections of passenger carry-on luggage at Phoenix Sky Harbor Inter…
PHOENIX (AP) — A judge in Arizona has ruled that an Iraqi immigrant arrested on charges of participating in the 2006 killings of two police of…
FLAGSTAFF, Ariz. (AP) — Flagstaff is extending a reprieve for tenants occupying the city's airport.
TUCSON, Ariz. (AP) — If 2020 is getting you down, you're not alone. Even a champion is withering under the weight of this trying year.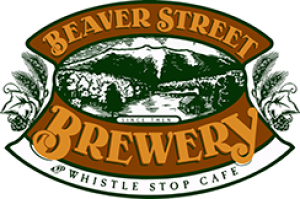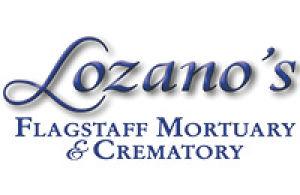 Lozano's Flagstaff Mortuary & Crematory

RIO RANCHO, N.M. (AP) — The League of United Latin American Citizens, the oldest Latino civil rights group in the U.S., has decided to move it…
Arizona health officials on Monday reported 273 new coronavirus cases and one additional death.
PHOENIX (AP) — Phoenix police believe a man shot and killed his estranged wife and then himself just minutes after officers left her.
NEW YORK (AP) — Presidential politics move fast. What we're watching heading into a new week on the 2020 campaign:
PHOENIX (AP) — They came fleeing war and persecution in countries like Myanmar, Eritrea and Iraq, handpicked by the United States for resettle…
MESA, Ariz. (AP) — A woman is dead after she allegedly was shot by her husband who then unsuccessfully tried to kill himself, Mesa police said…
PHOENIX (AP) — A beloved cuckoo bird won't go federally unprotected in Arizona.