HOLBROOK. Ariz. (AP) — A 53-mile stretch of westbound Interstate 40 east of Holbrook in northeastern Arizona reopened late Friday morning afte…
SAN DIEGO (AP) — An federal appeals court has temporarily halted a major Trump administration policy to make asylum seekers wait in Mexico whi…
PHOENIX (AP) — Two large Arizona universities have canceled study abroad programs in several Asian countries amid fears over the spread of the…
SAN FRANCISCO (AP) — Appeals court temporarily halts Trump's policy to make asylum seekers wait in Mexico while cases wind through US.
TUCSON, Ariz. (AP) — A fire at a Tucson apartment complex fire caused no injuries but displaced eight people Friday, officials said.
TUCSON, Ariz. (AP) — An African elephant at Tucson's Reid Park Zoo is expected to give birth this spring.
A Clarkdale police officer shot and killed a man during a confrontation Thursday at a home where police went in response to reports of a domes…
HANOVER, N.H. (AP) — A few years back, Matthew Delmont felt his teaching about African American history had gotten a little stale so he starti…
PAYSON, Ariz. (AP) — A preliminary report by the National Transportation Safety Board doesn't list a possible cause for a small plane crash ne…
PHOENIX (AP) — The operator of a Phoenix-area tax-preparation business has pleaded guilty to preparing a fraudulent income tax return in which…
NOGALES, Ariz. (AP) — The U.S. Border Patrol is investigating the discovery of another large cross-border drug tunnel beneath the streets of Nogales.
PHOENIX (AP) — The Arizona House has unanimously approved a bill that will give all non-violent state prisoners time off their sentences if th…
FLAGSTAFF, Ariz. (AP) — Cherokee citizens are calling on Elizabeth Warren to publicly disavow a family story of indigenous heritage as a way t…
PHOENIX (AP) — Former Phoenix-area Sheriff Joe Arpaio lost a bid to erase his criminal conviction for disobeying a 2011 court order, but claim…
ALBUQUERQUE, N.M. (AP) — U.S. wildlife managers proposed Thursday to set aside a vast area across seven Western states as habitat critical to …
PHOENIX (AP) — U.S. Rep. Ann Kirkpatrick of Arizona returned to Congress on Wednesday after a six-week absence for treatment of alcoholism, a …
PHOENIX (AP) — Biologists looking for endangered species on private property would be required to keep much of what they find secret under a p…
TUCSON, Ariz. (AP) — A federal judge in Tucson has dropped the final charge against a humanitarian volunteer who was arrested while trying to …
ALBUQUERQUE, N.M. — The U.S. Forest Service has been working with states and other partners to treat more acres every year in hopes of reducin…
TEMPE, Ariz. (AP) — Arizona State University has denied a published news report that ASU President Michael Crow is a candidate for the Univers…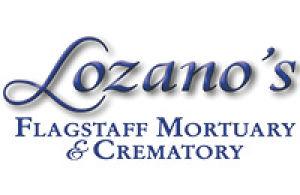 Lozano's Flagstaff Mortuary & Crematory
PHOENIX (AP) — A federal appeals court won't revive a lawsuit that sought to require Arizona's governor to call a snap special election to fil…
PHOENIX (AP) — The risk of contracting the new coronavirus in Arizona is low, but the state has practiced for an outbreak and is prepared to r…
A University of Arizona program dedicated to teaching Mandarin and providing Chinese cultural education opportunities will close, university o…
PHOENIX (AP) — A Phoenix woman who was out of jail on reduced bail while awaiting trial on murder and other charges in a fatal wrong-way DUI c…
LOS ANGELES (AP) — Jackie Lacey, the first black woman to lead the nation's largest local prosecutor's office, is fighting for a third term as…
LAS CRUCES, N.M. (AP) — A federal jury in New Mexico has convicted an Arizona man on a human smuggling charge.
TUCSON, Ariz. (AP) — Police in Tucson say they have identified a man who was fatally shot at an apartment complex.