Spring break for Flagstaff students was this week, and with it, hundreds of parents found themselves in a dilemma.
With the exception of parents who work at Northern Arizona University or another Flagstaff school, most jobs don't offer a spring break. So parents had to decide to take the week off, or enroll their children at a camp or daycare during the work day.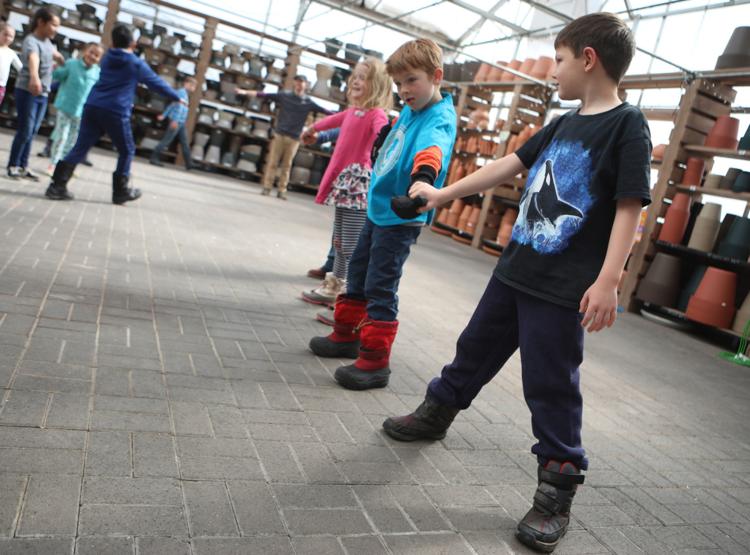 According to Michelle Johnson, youth activities director at Flagstaff Athletic Club, the FAC Spring Break Camp has had fewer children enroll the last few years. Johnson believes this is due to the competition cropping up from other Flagstaff organizations opening up camps during spring break week, which falls on the third week of March.
Besides camp at the fitness center, the Museum of Northern Arizona, Flagstaff Aerial Arts, Summit Gymnastics, the Aquaplex and YMCA Flagstaff all offered day camps this spring.
Parents don't necessarily need to be members of the organizations for their kids to join the camps, although if they are members they often get discounts. Many spring break camps are a little less formal than summer camps, offering parents the option to drop kids in for just a day or two when needed.
This year, the Museum of Northern Arizona held Carnivore Camp. Campers ages 6 through 10 explored "the world of carnivores from prehistoric predators to reptiles to plants that consume insects," according to musnaz.org listing.
While spring break is seen by many as a week for kids to take time off from the academic realities of the school year, MNA camp director Jennifer Glennon insisted that while educational, the type of learning they did at Carnivore Camp was still enjoyable for the kids.
"We try to mostly have fun but I think there's a lot of kids out there that are really interested in these science topics or doing art that maybe they don't get in school," Glennon said.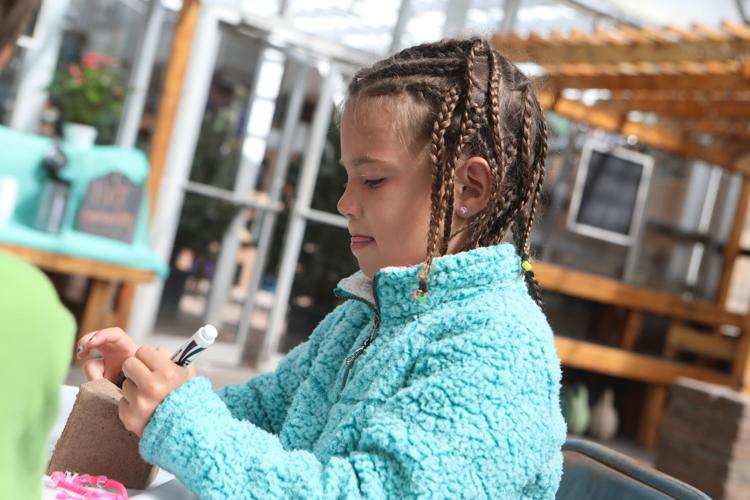 The camp consisted of far more than just looking at the museum exhibits all day. In fact, three of the five days of Carnivore Camp were field trips. On Wednesday, the kids learned about meat-eating mammals at Out of Africa in Camp Verde. On Thursday, they learned about carnivorous plants at Warner's Nursery and on Friday they traveled to a local pet store to learn about carnivorous reptiles.
Glennon also believes the kids' break from their normal school routine is beneficial.
"It's always good for them to do something different, meet some different kids, maybe have exposure to kids from different ages," Glennon said, adding that the MNA campers are from different Flagstaff schools, including Marshal Elementary, Sechrist Elementary and Pine Forest Academy, to name just a few.
While it is valuable for kids to meet others outside their same-aged classrooms, the smaller enrollment for spring break camp versus summer camp makes uneven age spans somewhat challenging for the counselors.
At FAC's Spring Break Camp, the age span ranges from 4- to 12-year-olds. However, Johnson said about 80 percent of their 13 campers were between 5 and 6 years old, with one 10-year-old.
"We really do try to incorporate games [for all ages] or split up the counselors," Johnson said.
The campers swam for an hour a day at the indoor pool at the FAC's eastside location. The favorite games were dodgeball and "Gaga ball," where the campers used a big red handball to hit other players in the racquetball court, Johnson said.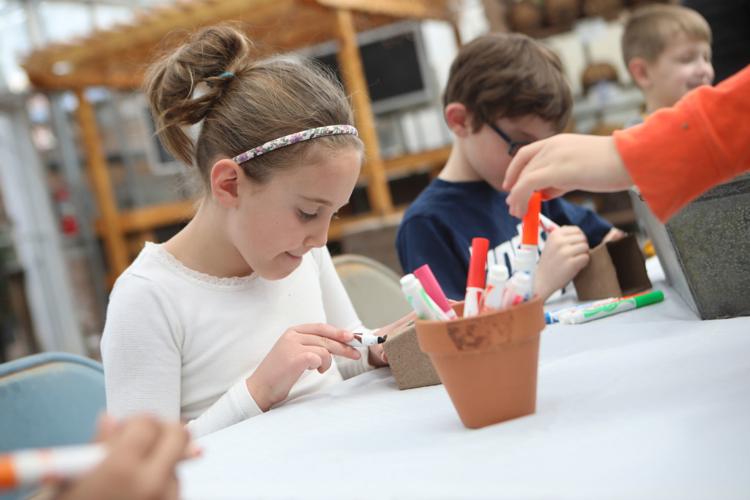 "What sets us apart from [other camps] is we have all the amenities in our facility," Johnson said, citing the FAC's basketball gym, sand volleyball court and Sports Stop with batting cages and indoor soccer fields.
The campers also did a lot of hiking at the trails that neighbor the fitness center and took trips to the nearby park. Johnson said it was helpful to have all the different amenities at hand to "keep the children entertained for the 10 hours that they are usually there."
Summit Gymnastics Academy's spring break camp had about 30 kids a day. Director Nicole Weatherhead said they tried to keep the kids active throughout the day, which started at 7:30 a.m. and ended at 5 p.m.
"It's a great chance for them to get out of the house, [so the kids aren't] sitting in front of the TV all spring break," Weatherhead said.
Keegan, a sixth-grader at Sinagua Middle School, said if he wasn't at gymnastics camp this week, he would be "sitting at home playing video games and sleeping."
Payton, a first-grader at Knoles Elementary, said she would be in her bed watching TV and snuggling with her pets. But she was happy for the opportunity work on skills for her future career.
"I already am a gymnast and I still want to be one when I grow up," Payton said.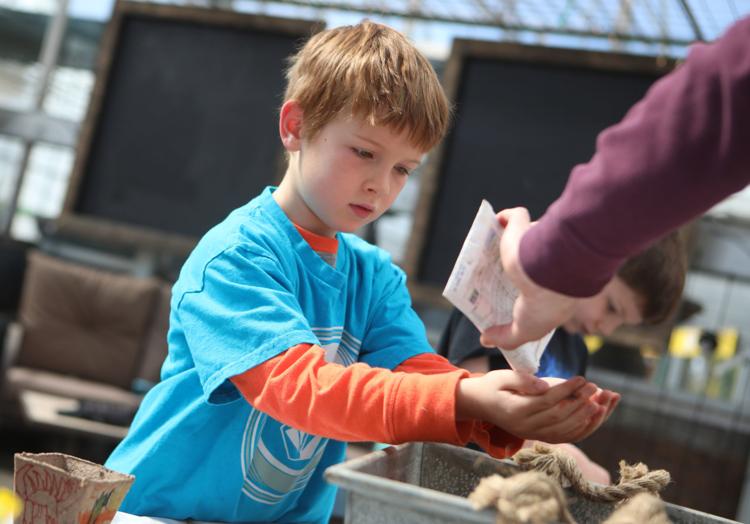 While Keegan said he enjoyed playing all the games at camp, Payton couldn't wait to use the gymnastics bars every day. Both campers, however, shared the love of the center's new Ninja Warrior Gym.
Weatherhead said the Ninja Warrior Room, which has different obstacles including warped walls, monkey bars and peg boards, was the biggest draw for campers this week.
"It does a lot to work balance, coordination, strength and agility," Weatherford said, adding that most of the kids went home and crashed pretty quickly after the long camp day.