Like most inveterate misanthropes -- or, to be less self-deprecating, introverts -- I hold an aversion to crowded trails.
Waving to two or three people with whom I cross paths, well, I can deal with that if need be. But uttering a steady stream or hearty "good mornings" to folks can be tiresome, especially if you make that rote response while running in the afternoon and receive barely suppressed chuckles from the other guy.
Which is why I set the alarm early, bleary-eyed, pre-dawn early, to traverse the 5.1-mile Soldiers Trail at Fort Tuthill County Park. I'd been forewarned that this was well-trod terrain among northern Arizona runners, hikers, mountain bikers and equestrians, not to mention a prime spot for disc golfers whose course often intersects with the trail.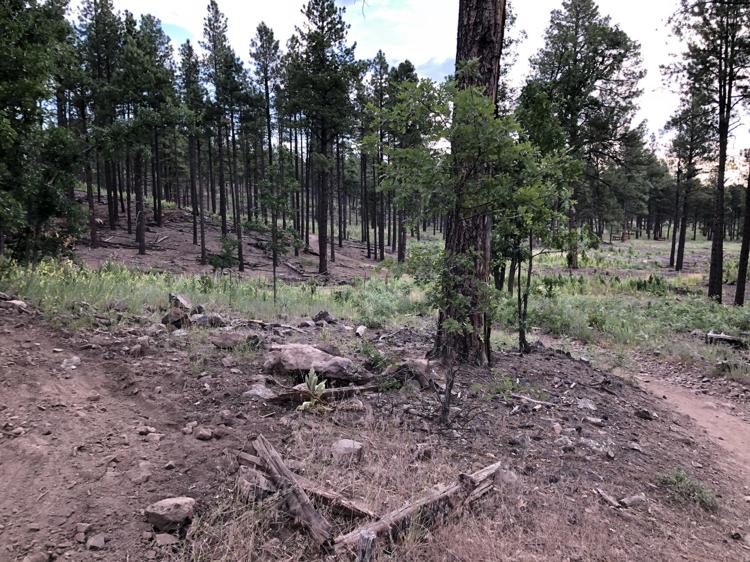 Reasons for its popularity abound. For the hardcore runner, Soldiers Trail, the course for today's Machine Solutions 5K and 10K, can serve as a default run reserved for "recovery" days after logging major mileage or vertical. While predominantly flat (though there are some short hills that add up to about 300 feet of elevation gain) and mostly on a soft, sandy surface (though occasional rock-hopping is needed), Soldiers has just enough changes in terrain and turns to fend off trail ennui.
Know this, though: You will be called upon to stay vigilant to avoid possible collisions with those with four legs (both equine and canine) and two wheels (mountain bikers). Families, too, stroll the pine-lined path, and apparently it's considered bad form to mow down toddlers with impunity. Who knew?
So my way to avoid the crowd was to be the absolute first on the Soldiers Trail one early Saturday. Officially, the park opens at 6 a.m., but, come on, this is the height of summer when dawn arrives even earlier, and would you consider a guy a scofflaw if he starts a few minutes (OK, a half hour) before the appointed hour?
Everything was going to plan when I pulled into the dirt parking area just off Highway 89A. (You also can park in dirt lots just off the Interstate 17 exit and roundabout). No cars. No horse trailers. No one. Soldiers runs parallel the parking lot, so you can't miss it.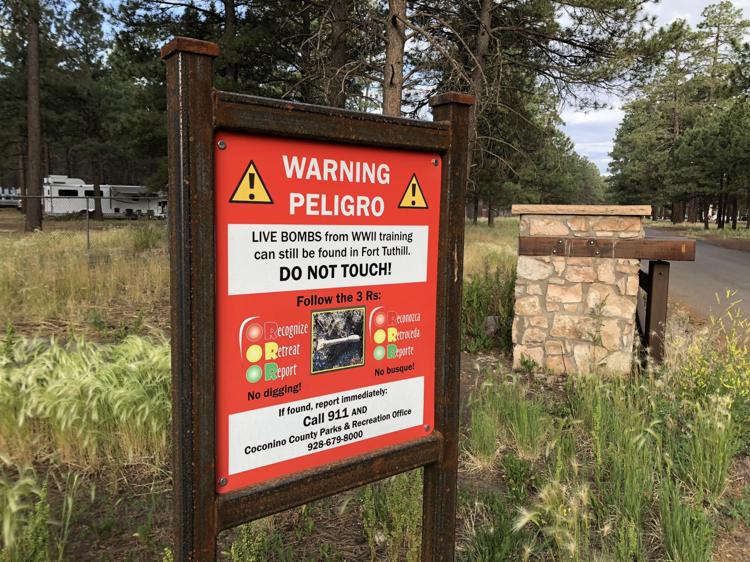 You have free articles remaining.
Register for more free articles
Stay logged in to skip the surveys
Off I went. This portion of the trail was reasonably flat and nearly pebble-free, as if someone had groomed it thus. There were just enough tall trees left from recent thinning to give you that woodsy feel, though for the first mile you must pretend that the whoosh of onrushing freeway traffic is merely through the pines.
Eventually, the noise abates, right around the time you circle a wide turn and see what's up ahead. Hey, who put this hill here? That first mile includes 81 feet of climbing -- not exactly taxing but it'll get the heart rate going. Mile two gains 96 feet but, somehow, you don't really feel it -- maybe because it's gradual, if persistent, and you can be distracted from the effort by taking a look at the archery range just beyond the service road on the left.
By the time you reach the junction with the year-old "Loop Trail," a trek for another day, most of the climbing is behind you. If anything, there are a few downhills as you wend around the campground to the south and the equestrian cross country jump course to the east.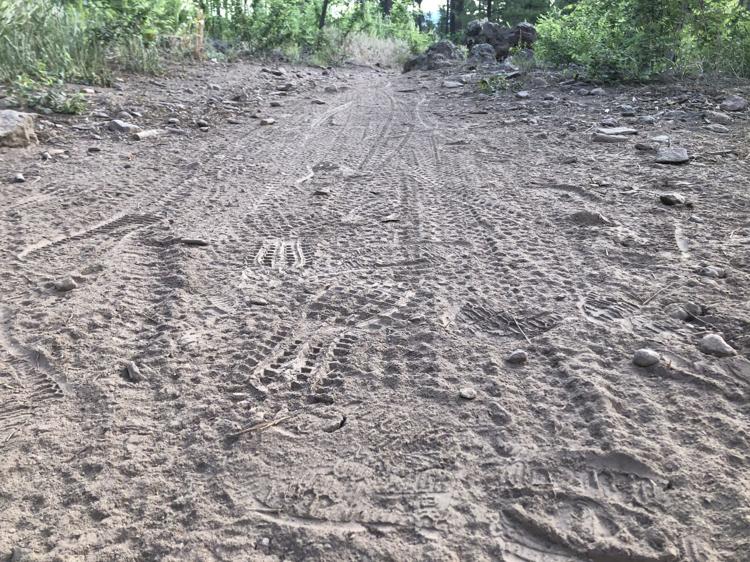 (Brief digression about the signage: As someone with a history of wrong turns -- in running, not in life so much -- I appreciated Fort Tuthill's almost OCD-like dedication to posting brown posts with directional arrows and bold-typed "Soldiers Trail" pointing the way. There is, however, one junction that might confuse. It's around the 3-mile mark, just after you start heading sharply southeast. At a junction, there are two arrows -- one pointing north; the other southeast. Continue southeast for the 5.1-mile loop. The unofficial short cut ends up being about a mile shorter.)
It was a little more than 3 miles in that I crossed paths with my first sign of life -- two runners putting me to shame with their swift pace. Their "good mornings" betrayed not even a hint of being winded.
From there, I suspected my jaunt of solitude would be over. And I was right. At the horse pond -- nice touch, whoever decided to float an armada of rubber duckies in the water -- I weaved between a gaggle of hikers and a mountain biker hell bent on sticking to his line no matter what. No horses, though. Perhaps they (or their riders) don't cotton to early-morning sojourns.
In the loop's final mile, after crossing the Sinclair Wash Trail (part of FUTS), you may not see horses, but you sure can smell them. The horse stables and equestrian arena are just to the west, and the pungent aroma sure can clear out your sinuses. Two more runners loped by and, whoa, they stiffed me when I raised a palm and said "morning.'"
By the time I reached the dirt lot and my car, six other vehicles had parked there. No escaping it, this is a popular trail no matter the hour.