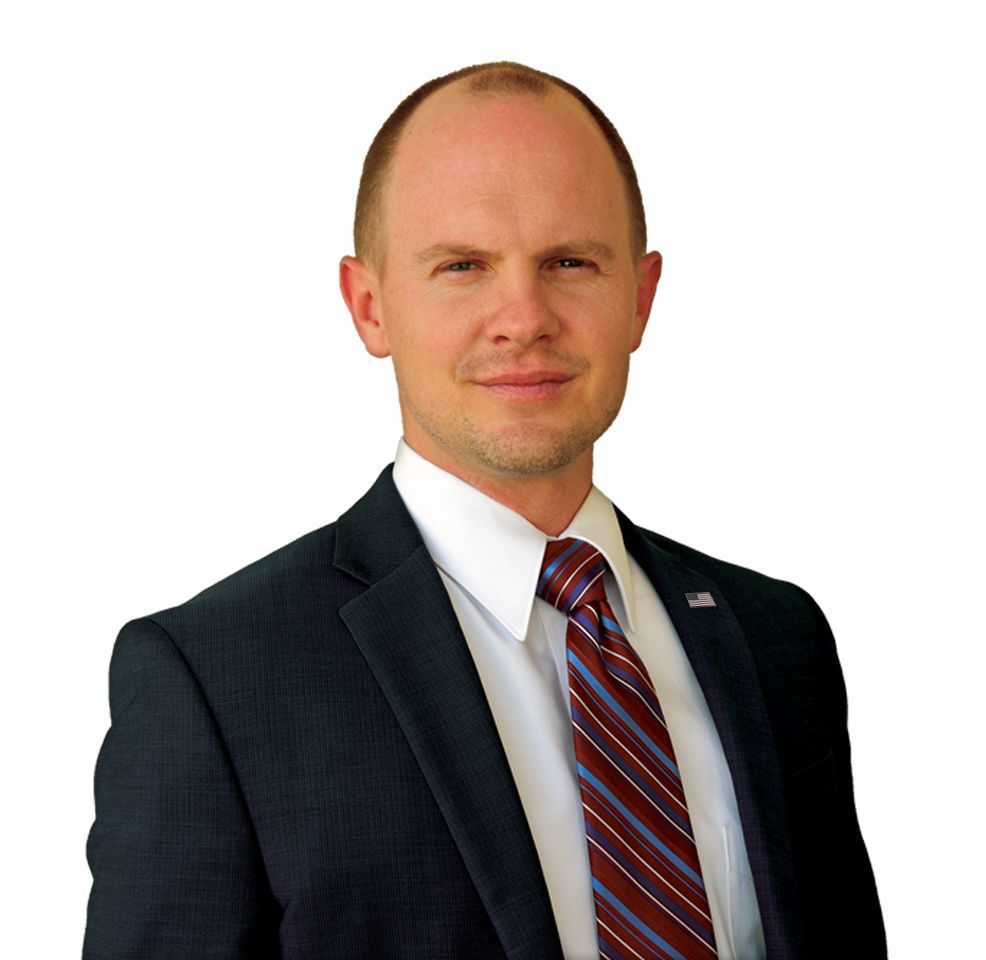 The race to represent Legislative District 6 in the state capital continues to get more competitive.
Among those running for a seat in the state house is Snowflake lawyer Jon Saline, who is running as a Republican in the hopes of replacing Rep. Bob Thorpe.
Saline joins Snowflake Republican Rep. Walter Blackman who is seeking reelection as well as Flagstaff Mayor Coral Evans and Coconino County Supervisor Art Babbott who are also seeking a seat in the state house.
Born in Flagstaff, Saline was raised alongside the sweet corn his family grew on their farm in Taylor.
After attending high school in Snowflake, Saline attended Eastern Arizona College and went on a religious mission before attending Brigham Young University.
Saline said he has always had an interest in politics. At BYU, Saline said he majored in political science and interned at the Republican National Committee.
But Saline said he hadn't considered running for office until 2018.
That year, Saline said he ran for the position of Justice of the Peace in Snowflake. Up against a longtime incumbent, Saline lost but afterwards, Blackman approached him about running for the state house.
Saline said Blackman pointed out that as Rep. Bob Thorpe would be termed out in the House of Representatives and suggested Saline run to replace him.
"I took [the decision] to my wife who's the boss and we talked about it, we prayed about it. This kind of thing is a big sacrifice and it's getting bigger as we move along, but we felt good about it," Saline said. "I realize that outside Snowflake and Taylor, I have virtually no name recognition so there's some uphill battles with my campaign, but I feel like it's a good time to move forward."
As lawyer who has worked as both a prosecutor and a defense attorney, Saline said one of the issues he is passionate about is criminal justice reform.
As a conservative with a libertarian view, Saline believes there is a lot that needs to be changed about how the criminal justice system in Arizona currently operates. Today, Saline said he sees how people can become somewhat trapped in the system
Many people who don't have as much experience with the Department of Corrections or the criminal justice system don't understand the dynamics at play that force people to go to prison when lighter punishments may be more warranted.
For example, crimes like possession of marijuana is a felony in Arizona when it is only a misdemeanor in many other parts of the country. Prosecutors also often have more say in the punishment a defendant sees than a judge in the current system.
"I've often heard a judge say [to a defendant], 'I can't do anything here, you're stuck between a lousy plea offer and an even lousier outcome at trial because of the way the legislature has set this system up'," Saline said.
You have free articles remaining.
Saline said changing some of those laws could help preserve the rights of citizens accused of crimes and lessen the amount of money the state spends on keeping people locked up.
Saline added another one of his priorities is protecting the unborn.
Saline said he is strongly pro-life and is concerned by laws like one passed in New York State which expanded a woman's right to end her pregnancy into the third trimester.
Other states, such as Alabama, have passed laws banning abortion in all cases except during the very first few weeks of the pregnancy and did not contain exemptions for cases involving rape or incest.
And Saline said, although he knows it is a difficult issue, he believes those laws better protect the rights of the unborn.
When the life of the mother is in danger, Saline said he believes abortion is a valid option. But in cases of rape and incest, Saline said adoption should be looked at as an alternative. Saline said he worries abortion punishes the unborn as opposed to the rapist in these cases.
"There are, anecdotally I suppose, reports on Facebook and social media of people who say, 'Oh I was conceived in rape, thanks mom for not aborting me.' Those kinds of stories, I appreciate those," Saline said.
Saline said he is also a strong advocate in parental choice when it comes to schooling.
Parents should not be forced to send their children to the school required by their geography, Saline said. Saline said he also has concerns about what children are being taught in school specifically regarding sex education.
The Arizona Board of Education and some legislatures have both considered changes to make sexual education an opt-out system rather than the current opt in system. This change would likely expand the number of children likely to receive a sexual education.
There have also been pushes to allowed sexual education teachers to address gay and lesbian sexual orientations in a positive way.
At the moment, there are laws on the books prohibiting sexual education teachers from addressing sexual orientations other than heterosexuality in a positive way.
"I think it's the role of the parents, not necessarily government or the school system to teach things dealing with value systems or sexual identities, gender identities, education of that nature," Saline said.
Saline added he is skeptical of the Red for Ed movement.
Saline said everybody, himself included, wants to fund education as much as possible but there are a lot of other things that the state needs to give money too.
Saline added he is also concerned more funding for education won't make its way to teachers, but instead into the pockets of school administrators.
Adrian Skabelund can be reached at the office at askabelund@azdailysun.com, by phone at (928) 556-2261 or on Twitter @AdrianSkabelund.
Be the first to know
Get local news delivered to your inbox!