When Mick Ohly came to Flagstaff in 1996, he started living an outdoorsman's dream: working as a river guide in the summers and a snowcat operator in the winters.
Now, Ohly is busy running Flagstaff's outdoor gear shop, Snow Mountain River, but still finds some time to ski, raft and bike with his family.
"That is what SMR is all about... getting outside. I encourage SMR staff to do the same thing," Ohly said, noting that the shop was closed on Black Friday as part of the #OptOutside initiative.
Ohly owned the Downtown Corner Store for four years, which he said gave him the business background to start the outdoor shop.
"Snow Mountain River suited my personality better," he said.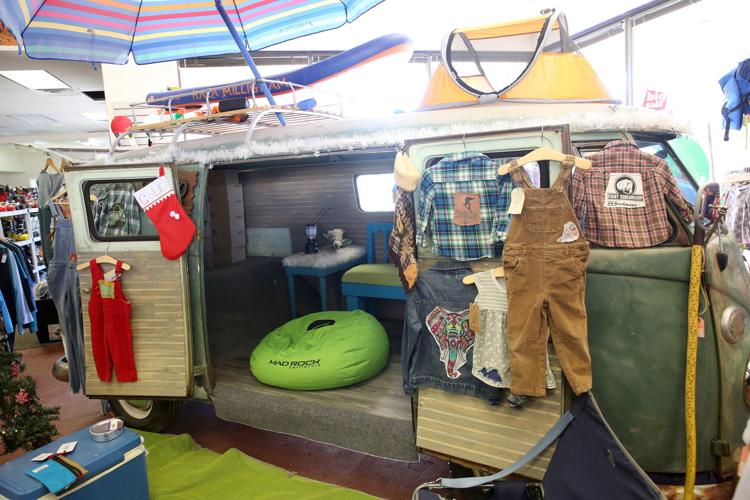 The shop outgrew its original location, and this summer moved a few buildings down the Greentree Plaza on Milton Road to where Mountain Sports used to be.
With Ohly's extensive experience with outdoor activities and having lived in Flagstaff long enough to share the same philosophies with many locals, it's no wonder SMR is popular.
One of the philosophies Ohly shares is that he wants outdoor equipment to be available to everyone, instead of the select percent that can afford to buy it new.
"Gear can become expensive and if you enjoy multi-sports in the outdoor world, it can get pricey," he said. "When I was traveling and getting into more outdoor adventures, the equipment and gear was sometimes unattainable because of the price."
You have free articles remaining.
Register for more free articles
Stay logged in to skip the surveys
Ohly explained that to avoid having to buy equipment new, he and his friends would have gear swaps. Ohly mimics this at SMR by letting customers trade in their old gear.
"SMR is the place for people to come in and find gear that they can use for that spur of the moment road trip or camping trip, or for something they always wanted to do, but couldn't afford," Ohly said.
Consigners can come in to donate their gear and choose a local charity to get 50 percent of the sale earnings.
"Giving back and supporting the Flagstaff community is really important to me," Ohly said. "I'm super proud of SMR's staff and Flagstaff community for continually bringing in quality gear that makes this shop what it is."
Green living is also a philosophy Ohly has strong sentiments on and it is shown through his business model.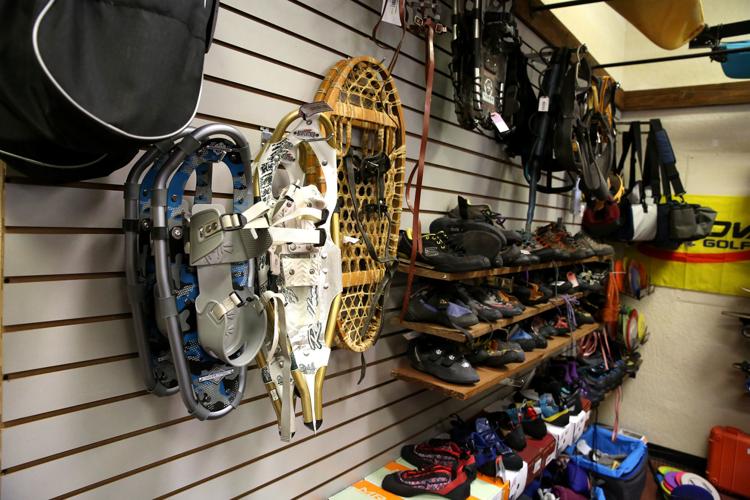 For years, there has been an issue with hundreds of broken sleds being discarded in the Coconino National Forest when it is used as an unofficial snow play area after a big snowstorm.
"Right now we do sell sleds for happy snow players, and SMR is doing a buyback program which includes broken sleds to keep the plastic out of our forest and into recycle bins," Ohly said.
Besides sleds, SMR sells and rents skiing and snowboarding equipment. Unique services like ski tuning and ice skate sharpening are a plus for winter sport lovers. New and used bikes are also always for sale, and the shop carries an electric bike fleet for rentals.
In the summer, Ohly expects the boating, climbing and camping equipment to start picking up, along with stand-up paddleboard rentals.