Representative Tom O'Halleran is back from Washington, D.C., this week and on top of meeting with Flagstaff City Council, the congressman also held a town hall to hear the concerns of constituents.
And top of mind for many who attended was the current government shutdown, which is now in the midst of its third week, as well as the issue at the center of the shutdown: border security.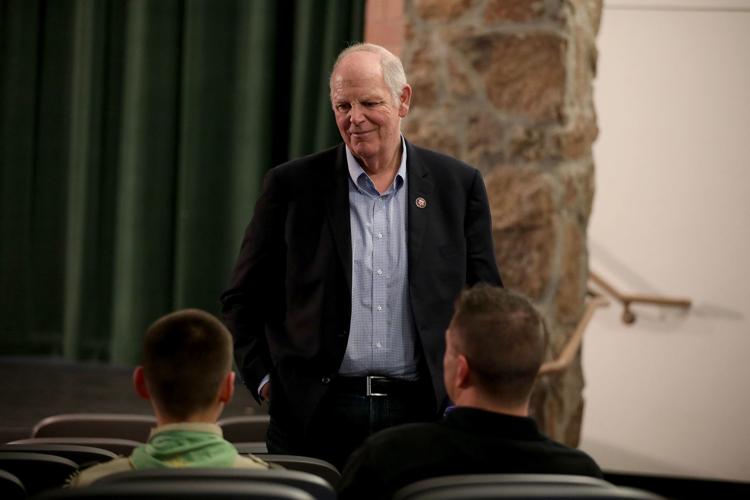 O'Halleran said he opposed the shutdown and that he recognized that many federal employees are struggling after more than two weeks of either furlough or work without pay.
"There are a lot of one-income families out there right now," O'Halleran said. "They have government jobs, they're not getting paid. Anybody who says the landlords of this nation are going to understand, [doesn't see what's going on]."
O'Halleran also said there is no reason that parts of the government should be shut down that have nothing to do with border security.
As such, the House of Representatives plans to pass bills funding each of the federal departments that are unrelated to the actual border issue at hand, according to O'Halleran.
These would allow agencies like the Coconino National Forest, Grand Canyon National Park and the United States Geological Survey to reopen, but while O'Halleran said the bills are likely to pass the House, he could not speak to the Senate.
President Trump, however, has voiced opposition to measures that have funded the government but left the question of wall funding negotiable, and the leader of the Senate has said he will not bring a measure to the floor unless the president will support it.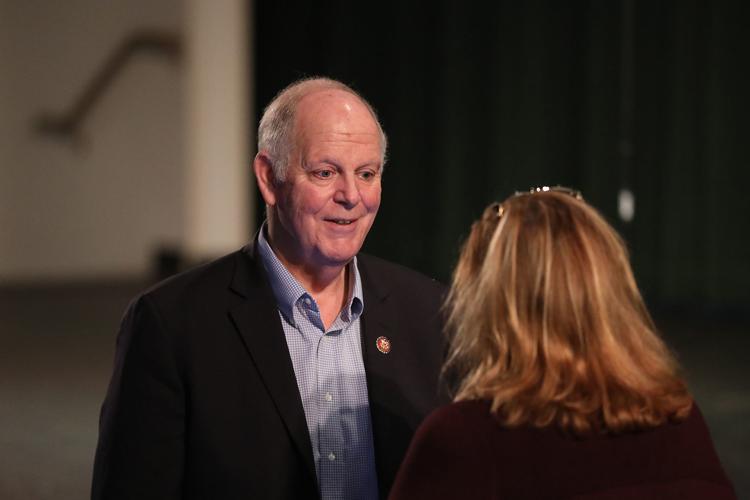 When asked if the congressman would support a bill that reopened the government even if it provided funding for a wall, O'Halleran simply said he has supported funding for sections of a border wall in the past.
"What we need to do is have more border security -- everybody agrees to that," O'Halleran said, adding that this is still no reason to shut down the government.
"This isn't an issue of anyone wanting to not secure the border, it's an issue of how do we do it in the best way to secure the safety of the American citizens and to make sure we do it in a compassionate way," O'Halleran said.
You have free articles remaining.
O'Halleran also pointed to the fact that there are already walls along much of the southern border, especially through more urban areas.
And much of the walls that have already been built, O'Halleran said, are falling into disrepair and in need of maintenance, adding that money would be better spent on maintaining existing wall and using technology to secure the border rather than on new stretches of wall.
But he also said while discussions surrounding immigration have focused on wall building, other issues surrounding immigration still have to be solved. Many of these issues may only be addressed with comprehensive immigration reform, O'Halleran said.
"There's no reason we haven't addressed visas for the ranches and farms and businesses of our county. We need talent right now," O'Halleran said.
The congressman has introduced a bill with 14 co-sponsors with the hope of holding Congress more accountable for allowing the government to shut down.
The bill would require the Congressional Budget Office to provide a daily estimate of the economic output lost because of the shutdown.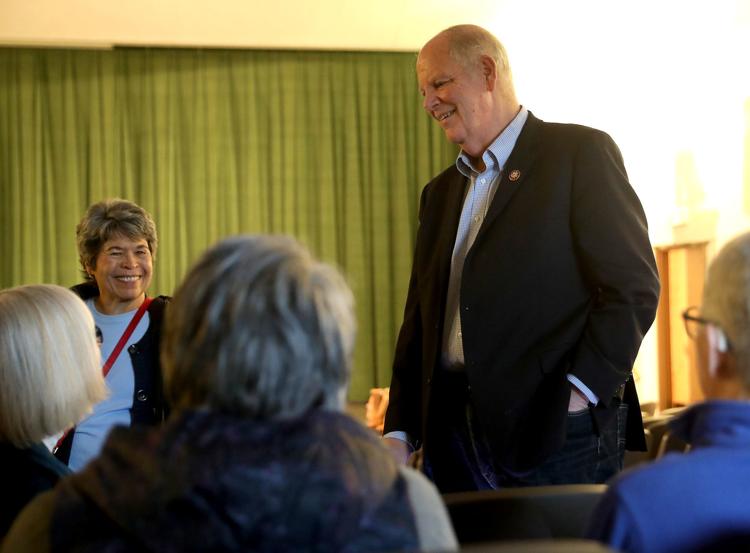 GUN CONTROL
Members of the public also wanted to know what the congressman was doing on the subject of gun control.
O'Halleran said the House is planning on voting on a bill in the next few weeks to implement universal background checks for purchasing a firearm. He said he planned to support the bill and that it will likely pass the House with bi-partisan support, but may not pass the Senate.
Although he will supports universal background checks, O'Halleran cautioned that he and his Democratic colleagues don't want to simply take people's firearms away. O'Halleran said he himself is a gun owner.
"But there are 300 million of us in this county, we're going to have some people who have problems," O'Halleran said. "So don't get into the illusion that just changing the laws or even doing away with guns is going to stop the violence in our cities."
Instead, O'Halleran said, there are other ways to address the issue of gun violence, including economic mechanisms: People who are employed, hopeful for the future and not alienated by their society are far less likely to commit some attention-grabbing act of violence.
The congressman pointed to mental health as another issue that should be addressed that could help prevent gun violence.
Adrian Skabelund can be reached at the office at askabelund@azdailysun.com, by phone at (928) 556-2261 or on Twitter @AdrianSkabelund.