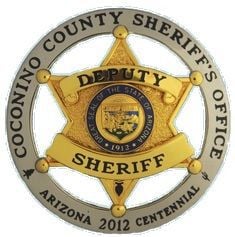 Coconino County Sheriff deputies responded early this morning to a shooting in the Seligman area: a 43-year-old man shot in the leg.
Sheriff's deputies and Lifeline Ambulance responded to the Westwood Ranches area north of Seligman to an address off of Pipeline Road at around 4 a.m., according to a media release. Deputies, while enroute to the residence, were informed the man was being transported by a private vehicle to meet with deputies and medical personnel at the entrance to Westwood Ranches and Crookton Road.
The victim was transported to the Flagstaff Medical Center by Lifeline Ambulance. Investigators are at the shooting scene and expect the investigations will continue throughout the day.
More information will be available at a later time.
Be the first to know
Get local news delivered to your inbox!