Judge Jacqueline Hatch said she expected the sound of a filled courtroom crying for the loss of Nicole Joe to haunt Vaughn Seumptewa, 37, for the rest of his life at his sentencing on Wednesday.
"It was almost like bells, but it was sad bells," Hatch said. "So much pain for such a ridiculous act. So much pain."
Seumptewa was sentenced to 18 years for second-degree murder, and two counts of aggravated assault on a health care worker in Coconino County Superior Court.
Last year on Christmas Day, Seumptewa was arrested for beating Nicole Joe. He left Nicole out in the Flagstaff cold unconscious and did not call the police for several hours, and she died before officers arrived.
Seumptewa attended in a blue jumpsuit in before the judge, his family and the large group attending on behalf of Joe. At the trial, he said he accepted the charges.
"I took someone from this earth that I didn't need to, and this earth is going to be a sadder place without her," Seumptewa said.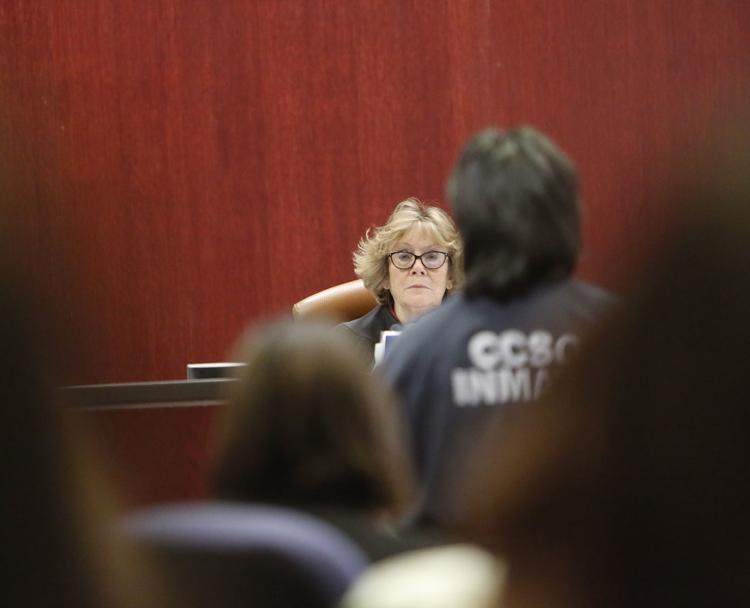 Friends and family of the victim came to the sentencing, many wearing bright red shirts reading "Justice for Nicole Joe." Members of Seumptewa's family also attended the hearing.
Joe was described by her family as a kind woman who loved cooking and had two children that are now without a mother. Sarafina Joe, Nicole's sister who spoke on behalf of her family, said that they were disappointed with the sentence and hoped that the judge would have been more severe.
"Give him the max," she said. "What he did to my sister is inhumane. He beat her. He jumped on top of her. He left her out in the cold, then brought her inside and left her in the apartment for 16 hours and didn't even bother to call the paramedics. Who in their right mind would do that?"
Hatch agreed with the terms of the plea agreement that asked for an 18-year sentence for the second-degree murder charge; the maximum charge was 25 years, according to the plea agreement. The judge found Seumptewa's drunken state as a mitigating factor in his sentence.
Krischelle Seumptewa, Seumptewa's sister, explained that while she grieved for what happened to Nicole Joe, she blamed the alcohol, saying that killing was not a part of Seumptewa's character.
"These charges, I don't understand them," his sister said. "I know they went through a lot as alcoholics, but it's not him, I know for a fact. It's not him."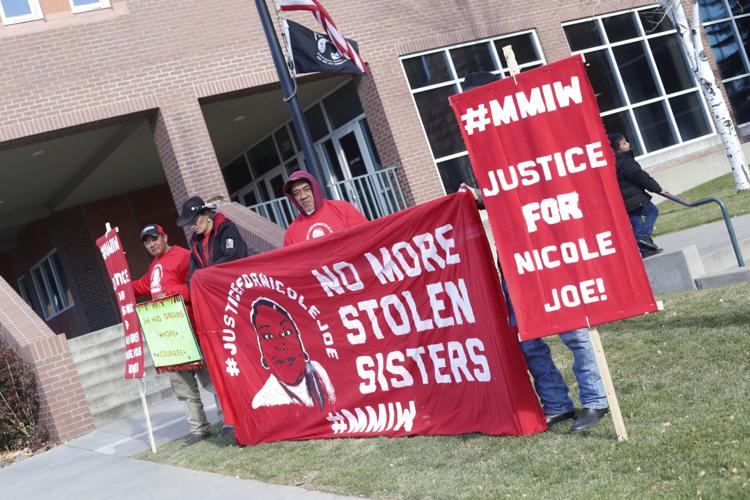 In addition to being given credit for the 337 days Seumptewa had already served while awaiting his sentence, his two counts of aggravated assault on a health care worker ran concurrently, or at the same time, as his main 18-year charge.
In addition to deputy county attorney Stacy Krueger, Coconino County Attorney Bill Ring was in the courtroom for the sentencing and described Vaughn's actions as cruel.
"Nicole Joe's death was a tragedy and completely avoidable to allow the victim to come inside on an icy cold Christmas Eve," Ring said. "That's all this case needed. It is his violence followed by his heartlessness that caused this death to occur."
Seumptewa's public defender Steve Harvey described the sentence as harsh yet reasonable.
"It's sad for everybody," Harvey said. "The two families were very close, and it's really just a big loss for everybody."