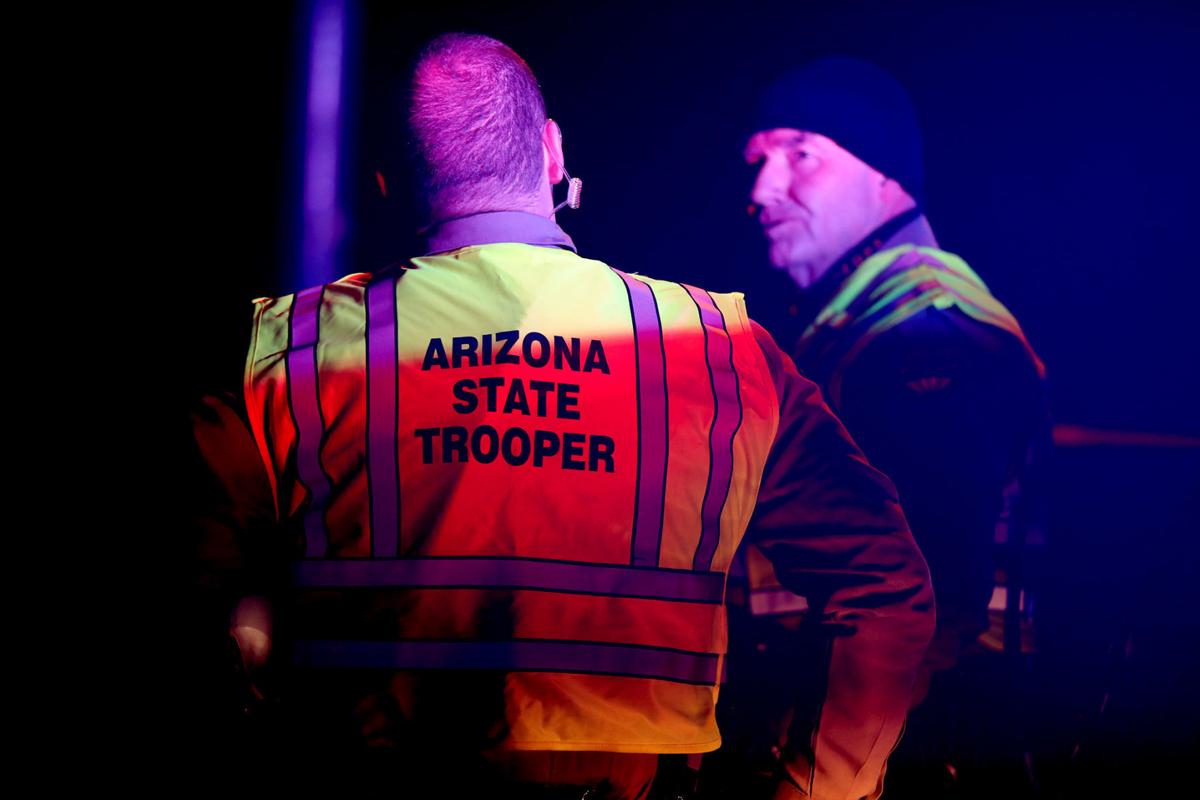 The second suspect shot by Arizona Department of Public Safety officers Wednesday on West Topeka Avenue died from his wounds late Thursday night, family reported. DPS later released further information on the topic.
Preston Oszust, 20, died at 10 p.m. Thursday night in the Flagstaff Medical Center, according to Jennifer Timmons, who said she helped raise Oszust like a mother. Marcus Gishal, 20, was also shot by officers on Wednesday night and was pronounced dead by DPS at the scene.
The shooting erupted after the two men fled a traffic stop initiated by DPS officers at a Maverik gas station on the Historic Route 66, DPS reports. Once the two suspects were found, DPS alleges that Gishal shot at officers first, leading to the four officers shooting at the two now-deceased suspects.
Timmons said that Oszust and his friend had hard lives, but were not bad people.
"They were the sweetest young men you could imagine ever meeting," Timmons said. "They were the kind of people that went out of their way for everyone and lifted everyone up."
Timmons said she had taken Oszust into her home when he was 14 years old. Timmons' oldest son asked her to adopt Oszust into their family.
You have free articles remaining.
Oszust was homeless, sleeping on public benches before Timmons took him in.
"My older son said we have to take care of him," Timmons said. "I was like, yeah, we cant let him sleep outside. He pretty much bonded with me really quickly.
"He needed that love. He needed a mother," Timmons added.
A candlelight vigil for Oszust, Gishal and Kyle Martinson, 20, who died in the Coconino County Detention Facility Tuesday morning, was held Friday afternoon at Bushmaster Park.
As of Friday, DPS officials have not responded to questions about whether the officers have been placed on leave after the Railroad Springs shooting.
A video released by the Arizona Department of Public Safety on Friday shows the suspects in Wednesday night's shooting running through the Railroad Springs neighborhood.
Editor's Note: This story has been updated to describe the relationship between Timmons and Oszust.