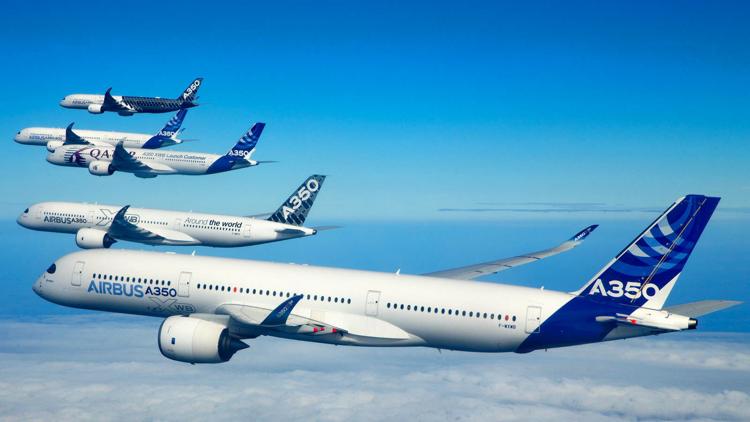 Birds are the undisputed masters of aerodynamics.
No matter how many supercomputers and wind tunnels scientists throw at solving flight's thorny calculations, they'll never match the perfection of airborne avians.
A focused peregrine falcon diving on its prey, a pair of feisty hummingbirds in a territorial dogfight, or a huge albatross soaring effortlessly for days over the ocean are the envy of aerodynamicists and pilots.
The airborne cacophony of a huge flock of geese, honking away while flying in a perfect "V" formation, is a wonder to see and hear.
Those formations have also provided the inspiration for researchers at Airbus UpNext, the aircraft manufacturer's future-flight demonstration and technology incubator.
As far back as a century ago, avian scientists began to understand that birds were increasing aerodynamic efficiencies by flying in close formation, taking advantage of the changed airflow in each bird's wake.
With that in mind, the Airbus fello'fly flight demonstration project will fly two large commercial aircraft in formation, looking to mimic the energy savings of our feathered friends.
Building on test flights in 2016 with an Airbus A380 megajet and A350-900 wide-body jetliner, fello'fly hopes to demonstrate and quantify the aerodynamic efficiencies while developing in-flight operational procedures.
Initial flight testing with two A350s began in March 2020. The program will be expanded next year to include the involvement of Frenchbee and SAS airlines, along with air traffic control and air navigation service providers from France, the UK, and Europe.
"It's very, very different from what the military would call formation flight. It's really nothing to do with close formation," explained Dr. Sandra Bour Schaeffer, CEO of Airbus UpNext, in an interview with CNN Travel.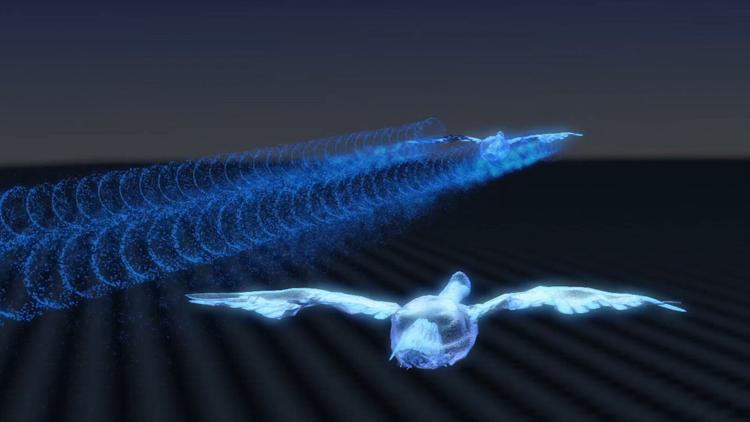 Free Lift
An aircraft in flight sheds a core of rotating air from the end of its wings, known as a "wingtip vortex."
Extremely powerful vortices — especially those generated by a large aircraft — have been known to flip smaller planes that have encountered the horizontal tornado of air streaming behind.
Avoiding wake turbulence is part of a student pilot's curriculum, as it will be in the fello'fly demonstration. "Pilots are trained to not fly into the vortex of a preceding aircraft," said Bour Schaeffer, an experienced flight-test engineer.
"They will be 1 1/2 to 2 nautical miles away from the leading aircraft, and slightly offset, which means they are on the side of the vortex. It's no longer the vortex, it's the smooth current of rotating air which is next to the vortex, and we use the updraft of this air."
Taking advantage of the free lift in this updraft of air is called "wake-energy retrieval." Bour Schaeffer says that upcoming flight trials using two A350s could prove that on long-haul flights, fuel savings of between 5% and 10% may be achieved, "which is an enormous number. This is the reason why we want to accelerate it. It is not a product today, but it is something we strongly believe in."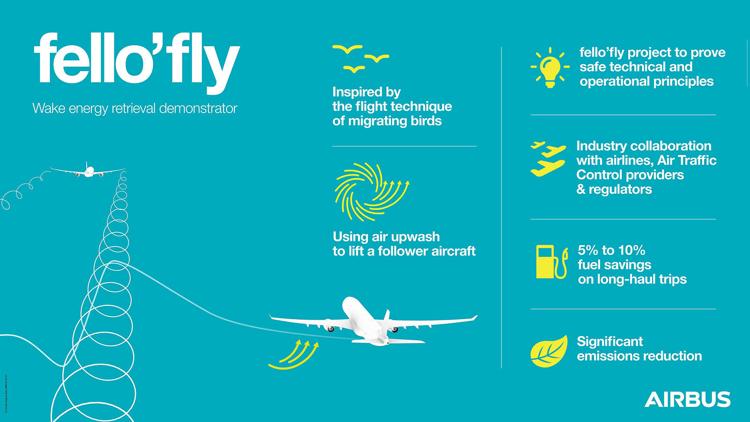 Millions of years
While it may seem simple to just watch a flock of birds to figure out the aerodynamics of their energy-saving flight, it really isn't.
"Birds have been doing this for millions of years, but the disadvantage we have is that we can't do controlled experiments very easily," said Dr. Charles Bishop, of the School of Natural Sciences, Bangor University, in Gwynedd, Wales.
However, Bishop cited a landmark 2001 paper in weekly international journal Nature by Henri Weimerskirch, where the researcher and his team had access to tame pelicans — known in the birding community as the best at formation flight, even better than geese or swans.
"Their study is technically the only one that shows direct evidence of energetic advantage rather than theoretical calculations in aerodynamics."
Weimerskirch was able to put heart rate monitors on the birds, and according to Bishop, the trailing pelicans in the formation clearly saved energy.
"They had a 14% drop in heart rate, and they also glided more. They were finding it easy [to fly] with this aerodynamic advantage."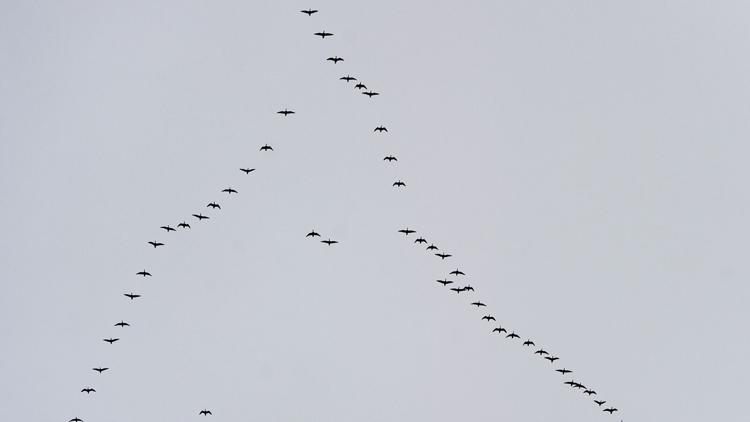 Practical challenges
And just like the pelicans, the pilots of the trailing A350 in the fello'fly test will position the aircraft to optimize the effect of the upwash — but that points to one of the challenges facing the research team.
"You can't see the wake, so you just can't say 'Ah, I'm in the right spot,'" said Bour Schaeffer. "We need to provide assistance to the pilot to position the aircraft properly."
Once in the upwash, autoflight systems will be required to maintain the correct position, reducing the workload on the pilots and ensuring a smooth ride for passengers by avoiding the more turbulent components of the wake.
Procedures to enable the two aircraft to coordinate their position will be tested — much like during an aerial refueling mission.
"We need to make sure we can do the joining safely. We will have no compromise on safety, whatsoever," said Bour Schaeffer.
Once the wake energy retrieval concept is proven out, operational and financial considerations will still have to be solved.
According to Bour Schaeffer, air traffic service providers and government aviation agencies will need to be convinced to change regulations to allow for much closer aircraft separation standards than what are currently in place.
Flight planning procedures will have to be developed for planes to match routes with other aircraft, along with positions and altitudes to begin a formation flight.
And a process to share the savings in fuel costs among airlines will be a priority.
"We know there are questions. Our aim as a demonstrator is to find answers to those questions."
Buy a nonrefundable business or first-class fare when it's low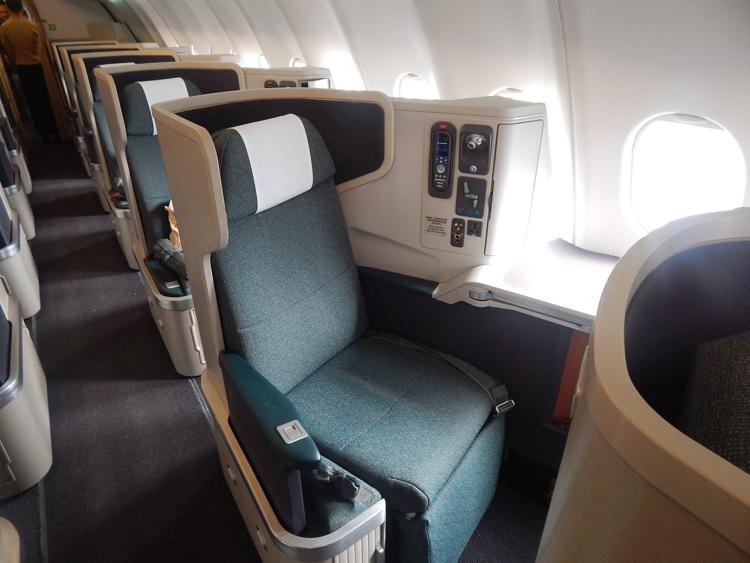 Airfares change moment to moment and day to day. Search for a Los Angeles to New York nonstop one-way in business class and the fare could be $499 one minute and $1,999 the next. It used to be that airlines gave away their premium seats as a perk for loyal customers, but now they prefer to get whatever the market will bear. I check multiple times as far in advance as possible and snag a deal when it appears. I've noticed recently that airline apps remember your last search so it's as easy as hitting the search button again and again to see if fares have changed.
Often, on domestic routes, nonrefundable business or first-class seats are just twice the cost of economy class rather than three or four times as much as they once were. As with nonrefundable economy class fares, you'll pay $200 to change or cancel your flight.
Use miles/points to upgrade from economy
American, Delta and United let passengers use miles (15,000 to 20,000) plus a copay of $75, on lower-48 domestic routes, to upgrade from economy. Sometimes an upgrade is available immediately when you call the airline's award desk, but usually you'll be put on a waitlist.
How far in advance you book, the price of the economy fare, and the time you check in for the flight may affect your chances. Upgrades on flights to Hawaii and international destinations will cost more miles and higher copays, and other airlines besides those mentioned also allow mileage upgrades.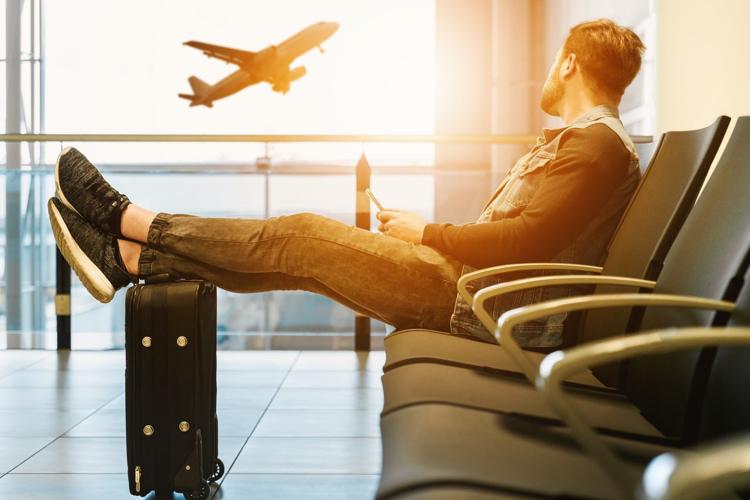 Use miles or points to upgrade
As with airfares, the number of miles or points needed to book a frequent-flyer award seat will vary day by day. I recommend calling the awards desk rather than going online to search availability. Last year I was looking for business-class award seats on British Airways and found none online, but when I spoke to someone on the phone there were lots of options. That said, American was offering, on its app but not on its website, "online only" business and first-class awards at greatly reduced mileage, so it's a good idea to try both methods. Check multiple times before committing.
If you have good credit but don't have enough miles in your account, the fastest way to earn enough for a business-class ticket is to get a new credit card offering sign-up bonuses after you charge a specified amount to the card, usually $3,000 in the first three months after approval.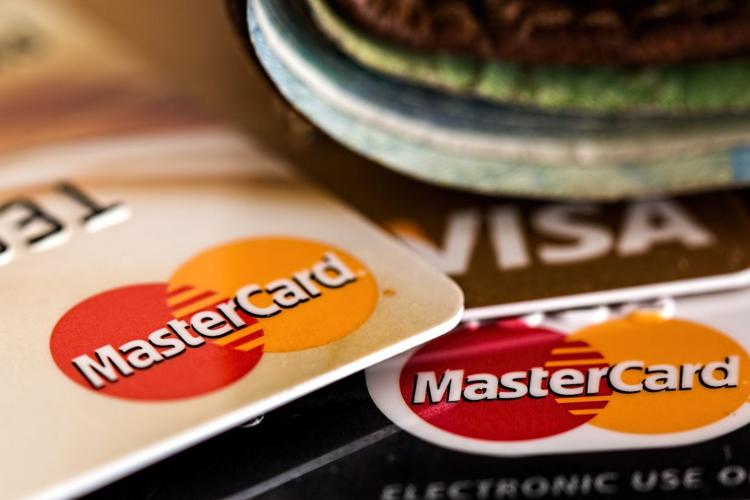 Last-minute upgrade offers
Checking in online for an Alaska Airlines flight last year, I was offered a $50 upgrade to first class on a Seattle-to-Los Angeles flight. You're darn right I took it. Waiting in line to board an Etihad Airways flight, I was approached by an agent who asked if I would like to upgrade from business to first class for $500.
That one I didn't take, but you get the point: be alert to, and ask about, last-minute upgrades. Do it when you check in at the airport. And don't ignore emailed upgrade offers: American sends me these all the time, mostly on shorter domestic flights. TAP Air Portugal sells upgrades to business class at the ticket counter or gate for about $400 to $500 per flight, depending on load factors.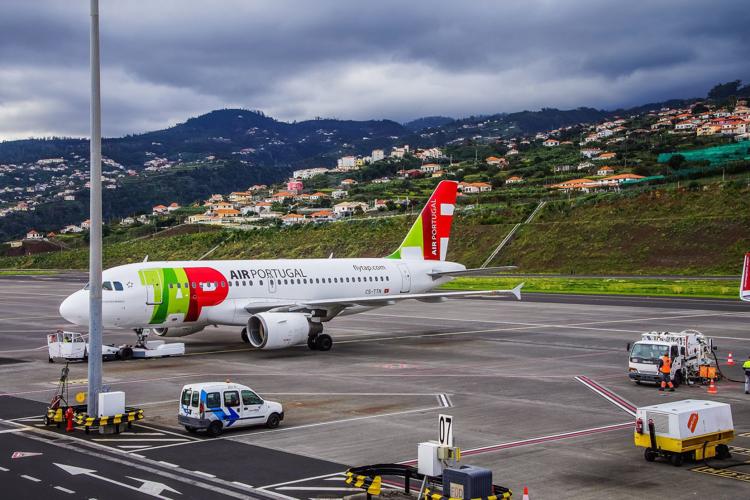 Buy through a consolidator
Consolidators are like the T.J. Maxx of business and first-class airfares. I've never used one, but my friend Ken did recently on a New York-to-London trip in business class for 50% less than Virgin Atlantic was asking online.
Consolidators have been known to cease operations without warning, but one that's been in the business for decades is Planet Amex (planetamex.com, no relation to American Express).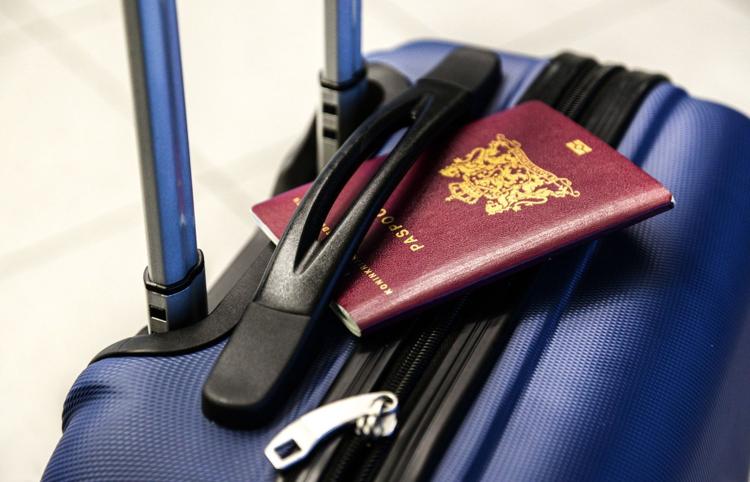 Bid on an upgrade through an auction
Four dozen carriers (Air New Zealand, Etihad, Fiji Airways, Hawaiian Airlines, Qantas, SAS and Singapore Airlines among them) offer upgrade auctions through PlusGrade.com.
Check the site for the whole list, but you must bid on each airline's site where you'll see rules and procedures, with some allowing upgrade bids on award tickets and some offering instant upgrades as well as auctions.
TAP Air Portugal runs auctions on flytap.com from 72 to 24 hours before departure and at Seatboost.com from 24 hours to flight closing.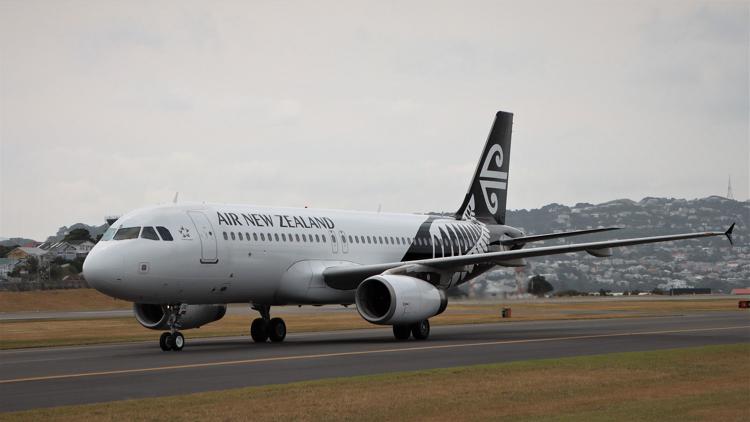 Be loyal to one airline
Although some airlines give away fewer free seats in business and first class than in the past, passengers with higher status in frequent-flyer programs do get upgraded for free at times, and those folks also have higher priority on waiting lists for mileage upgrades.
Oh, and one other way: be nice, dress well.
Time and time again, I've heard from friends and readers that they have been upgraded to business or first class simply because they made some effort to dress decently. It only happens occasionally, but what do you have to lose?
A British Airways employee whose job it is to escort VIP passengers confessed to me that, "Yes, we do take note of a passenger's behavior and whether they're presentable. When I was a check-in agent we would place a note in the comments section of the reservation: this person was very nice, consider available upgrade, or this person was very nasty."
And several people I know have gotten Best Dressed Upgrades, most recently Susan Andrews, a real estate agent in L.A., on a flight to London on British Airways, an airline on which she had zero status. It's just human nature. Airline employees are required to dress smart when flying nonrevenue and they disdain passengers who dress like slobs.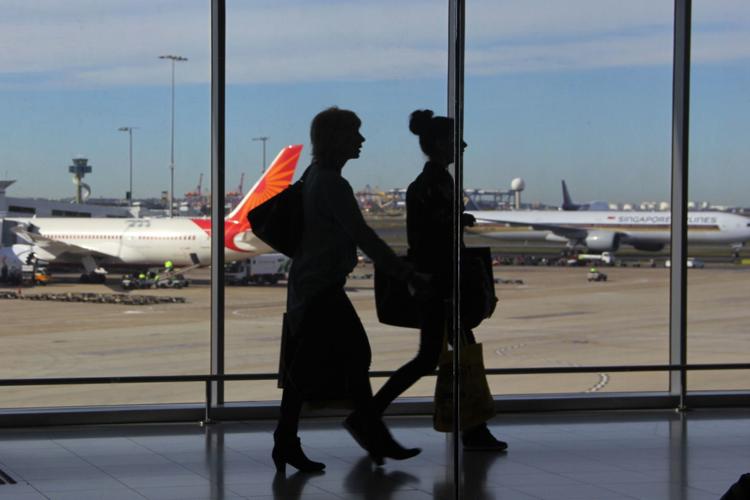 The-CNN-Wire™ & © 2020 Cable News Network, Inc., a WarnerMedia Company. All rights reserved.