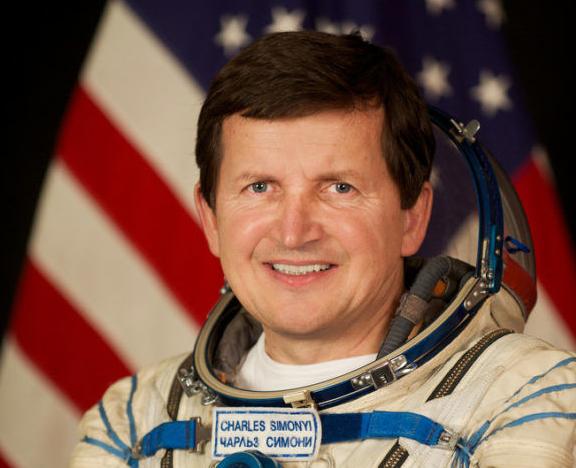 In April 1981, a 32-year-old software developer in Washington State invited a colleague to join him on a trip to see the first launch of NASA's Space Shuttle program. Blastoff was set for April 10, a Friday, but was scrubbed due to a computer glitch on the spacecraft. Engineers quickly solved the problem and the launch was rescheduled for the 12th, so the men stuck around until Sunday to see it.
The extra time away from work got the colleague into a bit of hot water with the company president, who expected the employees at his start-up company to work on weekends in order to finish an important project. The software developer somehow escaped the wrath of the president and later laughed about the incident, ribbing the president, "Hey Bill, what am I — chopped liver? How come you're not giving me a hard time?" Such is the software developer's recollection of his early days on the job. In the ensuing years he helped turn the company into a global computer technology behemoth while fulfilling his personal dream of flying in space.
The company is Microsoft and the software developer is none other than Charles Simonyi, who will be at Lowell Observatory tonight to talk about his adventures in space. He might also mention something about the colleague he got into trouble, Paul Allen, and the company president, Bill Gates.
Born in 1948, Simonyi developed an interest in space as a child growing up in Hungary. He had limited access to space literature — which was in English — but was so inspired to read it that he began learning the English language.
As a teenager in 1962, he won a space-themed Hungarian TV game show. He recalled in a recent interview, "It was obviously a Communist propaganda show run in every satellite country of the Soviet Union, with each country selecting a 'young cosmonaut.'"
His prize for being named Hungary's young cosmonaut: A trip to Moscow, where he met the legendary Pavel Popovich. That year, Popovich became the eighth person to go into space, just a year after serving as the Capcom for the first spaceflight (by Yuri Gagarin). Simonyi was thrilled to meet Popovich, who gave the youngster a signed postcard that Simonyi would carry to the International Space Station (ISS) in 2007.
Simonyi's interest in space continued into college. While attending the University of California at Berkeley, a friend invited Simonyi to drive with him to his home in Washington, D.C. to celebrate Christmas with his family. Driving the friend's Ford station wagon, they took Route 66 across the country. They passed through Flagstaff — Simonyi's first and, until today, only time here.
The year was 1968 and the friends decided to add a side trip to Florida to see the launch of Apollo 8, the first mission to carry humans around the Moon. Simonyi lamented, "We just missed launch. Can you imagine? We were driving all night and of course didn't have GPS so got lost along the way." Luckily, they got there in time to glimpse the rocket as it soared to the Moon. Simonyi said, "It was like this star rising in the east and changing its color with the first stage yellow and the second stage white. It was amazing."
Simonyi earned a B.S. in engineering and mathematics from U.C. Berkeley and later a Ph.D. in computer science from Stanford University. His interest in space took a back seat to his career, during which he became a leader in the burgeoning computer industry. While working at Xerox's Palo Alto Research Center in the 1970s he created Bravo, the world's first WYSIWYG (What You See Is What You Get) system, so-called because the layout of the content being edited looks similar to the final product. Later, at Microsoft, he headed the teams that developed the popular Word and Excel programs.
This professional success, which among other things resulted in his becoming a multi-billionaire, eventually allowed Simonyi to rekindle his interest in space, and in a big way. In 2007 he paid $20 million to fly on board a Russian spacecraft to the ISS, making him the second Hungarian to fly in space and the fifth space tourist. He enjoyed the experience so much that he returned to the ISS two year later.
During his four weeks in space he spoke with students across the world, sharing his experiences via ham radio and telebridge. He also participated in several experiments looking at how the human body adapts to space. He said, "There's all kinds of interesting stuff that people don't read about or talk about much. There is space adaptation syndrome (SAS), there's radiation, there's bone loss."
While the flights to the space station were essentially just means to the end, Simonyi enjoyed the experience. He said, "I was very lucky. Today the Russians go straight to the space station in two or three hours. For us it took two or three days. It was two or three wonderful days to get adapted to space, and then suddenly you see this giant thing next to you in orbit. To see this giant structure in space, the colors and the lighting were so dramatic. That was a big moment for me."
Simonyi will share these and other space experiences tonight at 7 p.m. at Lowell Observatory. For more information, visit lowell.edu.
Be the first to know
Get local news delivered to your inbox!