Early this week, a troupe of 18 preschoolers clad in navy blue polo shirts featuring the San Francisco de Asis logo sat in a large circle as they engaged with their teacher, affectionately called "Miss Lisa," in various group activities including counting, story time and show-and-tell.
This is the morning routine for students enrolled in the San Francisco de Asis (SFdA) Catholic School's preschool, which has earned a five-star rating through the state's Quality First program, created by First Things First, after more than five years of training. Of the 19 participating schools in Coconino County, SFdA is the first to receive this rating, the highest available.
Preschool teacher Lisa Barquin has lived in Flagstaff for 27 years, 18 of which she has spent teaching at SFdA. In 2013, the school became involved with Quality First in order to improve local children's educational foundation.
Now, after years of hard work, nearly every detail of the classroom, from teaching techniques to physical layout, has been modified to optimize learning.
The difference in atmosphere can be noted almost immediately when entering the classroom. As Barquin pulls out a book, children across the circle promptly ask, "Who is the author? Who is the illustrator?"
To hear a 3-year-old use multisyllabic words like "illustrator" in the proper context can come as a shock to adult observers; however, Barquin said this is one of the primary emphases of the Quality First program – a goal this particular preschool is clearly achieving.
"We have improved how we talk to the children using higher-order words," she said. "I used to be a lot quieter...The first few months [of the program] were exhausting, having to talk as much as we do. It really benefits the kids to have vocabulary used and demonstrated, though."
Barquin and her assistants teach a variety of advanced words – even "hypothesis" – to their students through example and repetition within their extended dialogue with the children. Curriculum incorporating topics like nutrition, fire safety and the seasons encourage the use of higher-order words.
The classroom setup displays a similar intentionality. Though the space may look like a giant play area at first, closer examination reveals the room is separated into various learning centers based on topic: literacy, math, fine motor skills, science, dramatic play and arts.
A five-star preschool classification has requirements for each of these centers. For example, the library must contain a designated number of books that is dependent on the total number of students in the class. The science center must similarly have activities like sand and water tables. Each area must also have age-appropriate furniture to make the children feel more comfortable in their learning environment.
Earning a five-star rating through Quality First is a lengthy, extensive process. Ratings are received after a progressive assessment cycle comprised of three evaluations of environment, interactions with the children and administrative practices. Each participating school is paired with a Quality First coach, who will provide recommendations and trainings throughout the process.
"If you don't pass your first one, you are given time to work with your coach and they will assess you again," Barquin explained.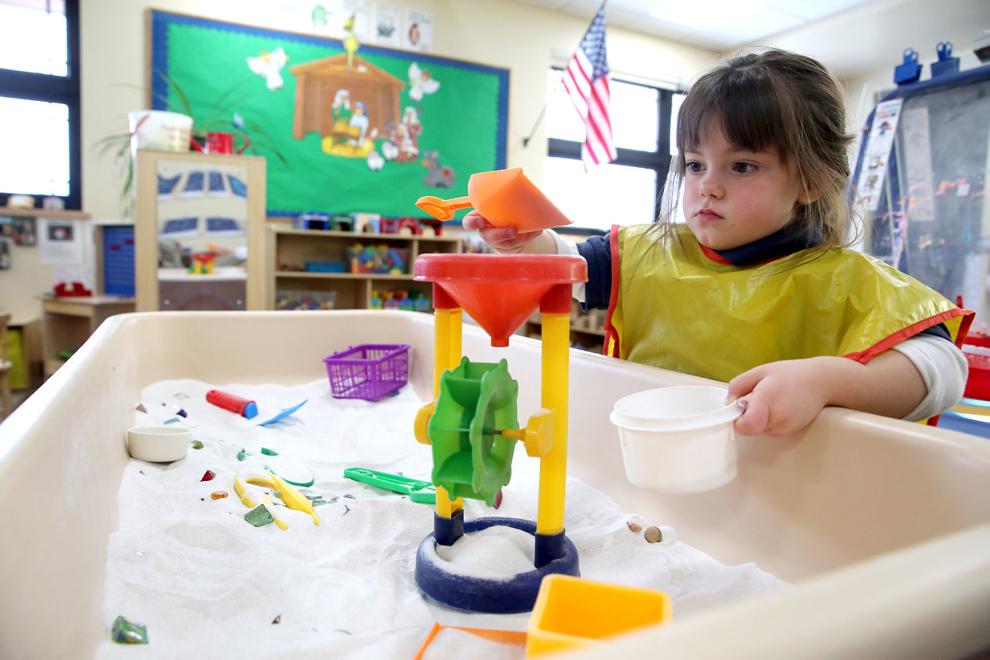 Rhonda Etsitty, a Quality First Coach from the Association for Supportive Childcare, has been coaching SFdA for several years. She currently works with 11 different schools throughout Coconino County and the Navajo Nation.
She says coaches are available for support, but true change comes from the participants themselves, who set annual goals based on the results of their assessments.
"Participants are really the driver of what they would like to achieve…I support them as their coach about how those assessment tools can be used and implemented into their schools and philosophy to raise that level of care in their classrooms."
Etsitty says the SFdA preschool team effectively improved itself because of efforts from all staff members, who each sought methods to improve the children's learning on a daily basis through modifications to the classroom and instruction, such as the meaningful conversations that now drive language acquisition.
"We practice on how they can add to their daily lessons and their daily conversations to make it more meaningful for the child so that the children are learning something every day," Etsitty said.
Quality First is a volunteer program that provides incentive funding to schools so they can work their way to a higher rating. Barquin says she is very fortunate her class is able to receive this funding; not every school is so lucky.
Teaching assistant Autumn Emkeit said, "This is definitely, by far, the best preschool setting I've ever worked in, been in, seen."
SFdA's preschool provides both half- and full-day options for its students. The children are required to be present for three half days, at a minimum, but can also participate in a full five-day week like higher grade levels.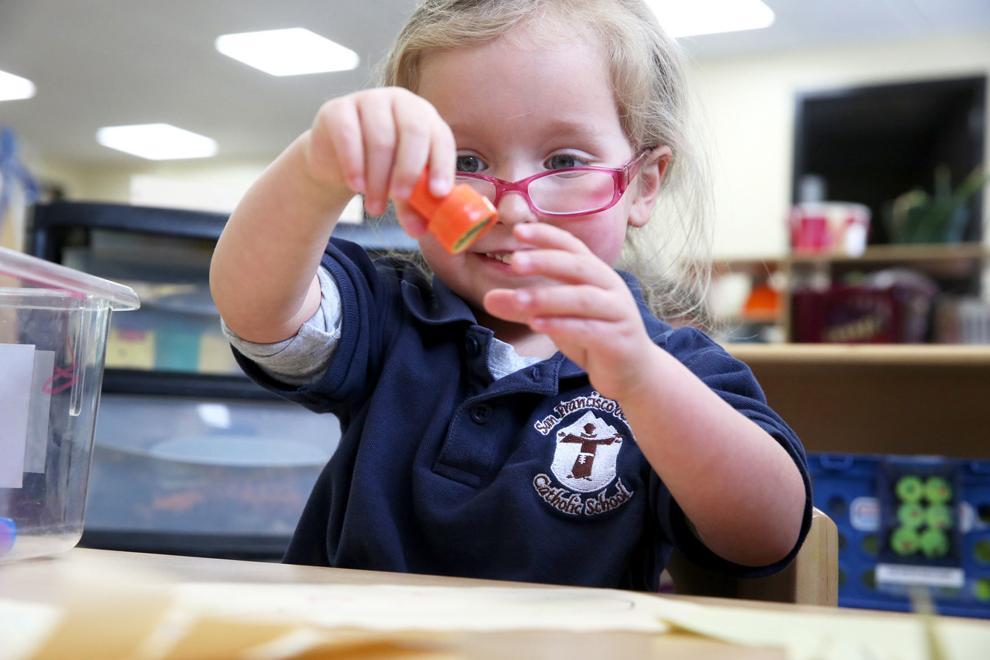 With a capacity of only 18 students, the program is becoming increasingly more competitive, especially considering its new status. Current priority is given to families with children already enrolled at SFdA.
"I already have a waiting list for next year," Barquin revealed.
Although the class secured Quality First's highest rating last fall, they will restart the assessment process next year to see if the proper educational standards and recommendations introduced by their coach are still being implemented.
Barquin says the goal is to maintain five stars. If the program continues to show the same dedication it has for years, this may not be a problem.