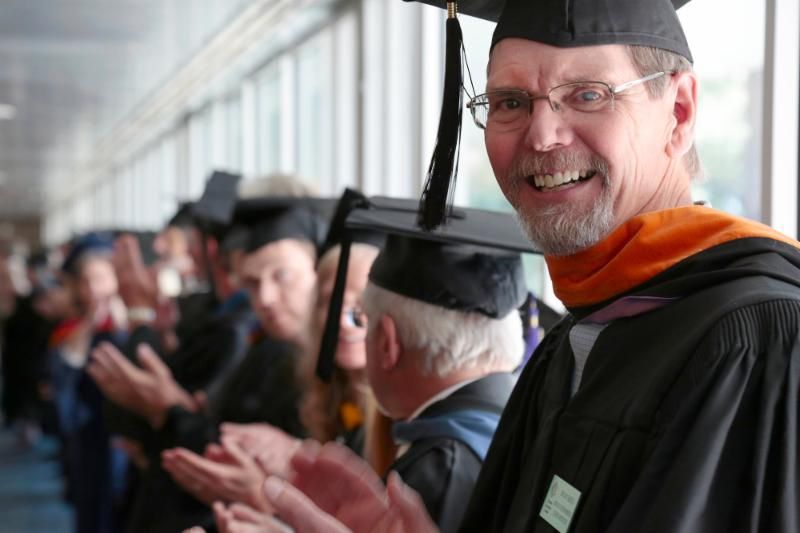 Coconino County Board of Supervisors may see yet another new face come the 2020 election as Bryan Bates announced his plan to run for the seat representing district 4.
District 4 is currently represented by Supervisor Jim Parks and covers much of the county to the east of Flagstaff, including Luepp.
A retired Emeritus Science Professor, Bates taught on the Navajo Nation for 20 years and then at Coconino Community College for 24 years. Bates told the Daily Sun that his decision to run comes out of a desire to give back to a community he has lived in for 40 years.
In a statement, he wrote that he wants to "look at the large picture to identify real problems and find long-term solutions."
Should he be elected, Bates said his priorities would be continuing to improve road maintenance and broadband service to the county, the creation of a long term, city involved water and flood plan and the continuing forest restoration efforts.
"I've been watching a lot of what happens with the county supervisors and I don't see a lot of transparency," Bates said. "I would like to change that."
He said supporting the education system and finding ways to improve public health are also important.
Bates currently serves on the board of the advocacy group the Friends of the Rio and is involved in Grand Canyon Youth.
Adrian Skabelund can be reached at the office at askabelund@azdailysun.com, by phone at (928) 556-2261 or on Twitter @AdrianSkabelund.
Be the first to know
Get local news delivered to your inbox!