The Coconino County probation department has a new look.
While the brown exterior is still the same, they placed four new murals, a collaboration between probation clients and officers, made to remind people how to create healthy relationships and also to work with their department.
The four murals were painted on heavy steel with bright colors that reflect the four seasons, and depict landscapes around Flagstaff to root the building in the community. The department took feedback from clients when talking about what healthy relationships look like, and after probation's mural team designed it, asked former clients to help painting the murals. The department settled on four murals with four themes: "Safety, Growth, Connection and Trust."
One of their successful clients who helped paint the murals is Christopher Nicks. Nicks said he helped tape off sections of the project and painted the aspen trees on the "Connection" piece. As he stood in front of the mural at the unveiling ceremony on Friday, he liked the way the four pieces worked off each other.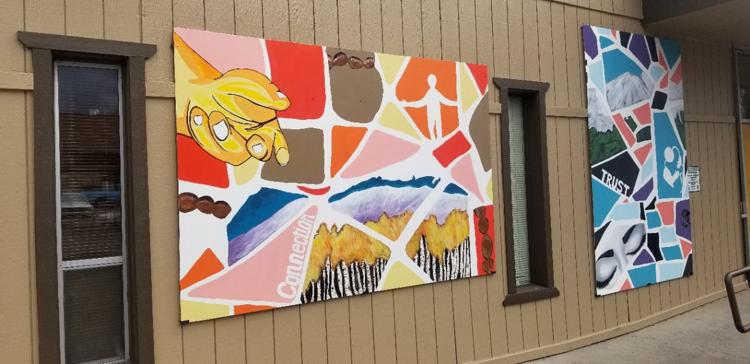 "But first it starts with trust. It's the foundation of people being together," Nicks said.
Nicks said his interaction with the department helped him realize what was important in life. He now is living a life that's focused on being happy with his family.
"Everybody thinks that probation is coming to get you, and that just depends on what kind of person you are and what you're up to, what you're doing," Nicks said. "If you're doing good, then you got no problem. But if you do what you do, then what goes around comes around."
Culture change
The probation department has experienced some monumental shifts in culture and focus, said Sarah Douthit, chief probation officer at Coconino County Adult Probation Department.
In 2019, Coconino County supervised a daily average of 956 probation clients who were convicted of a crime, mostly felonies, Douthit said. Through the Safe Communities Act, a state senate bill passed in 2008, the county's adult probation has reduced probation failures that would have resulted in arrest by 38.5% since the bill was passed.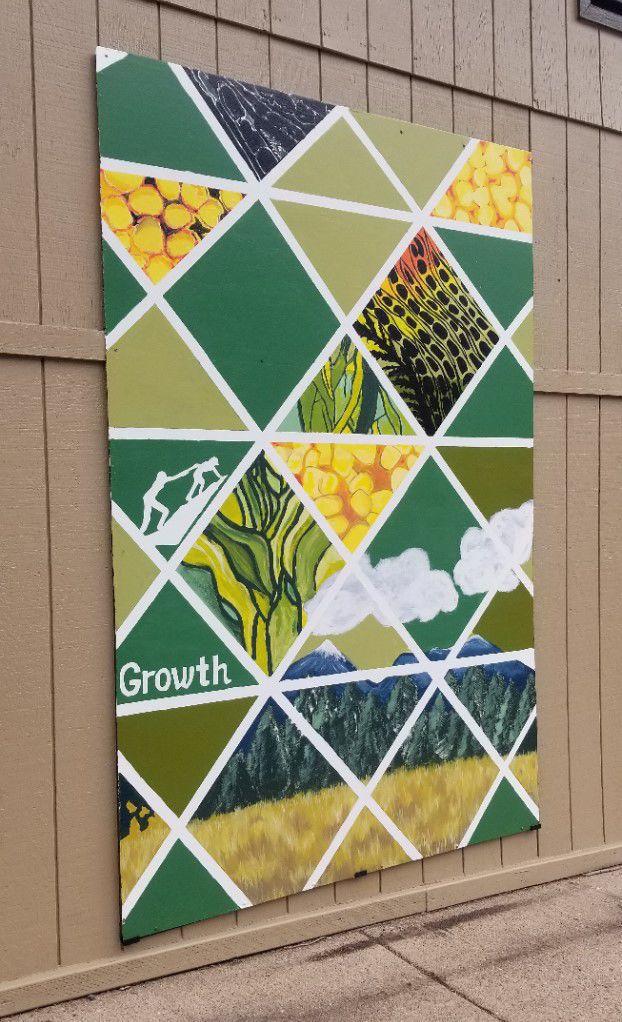 Additionally, new felony crimes committed by probation clients have decreased by almost half — from 63 in 2008 to 31 in 2019.
She said the senate bill helped probation officers to treat their clients as people, and not keep them at a distance. She explained the "culture change" was a huge departure from their norm.
"Through simple human connection, we know we can help people not come back," Douthit said.
Safety, Growth, Connection, Trust
Probation officers are no stranger to strife, and continued to persevere as they pushed toward multiple design changes to complete the murals.
The path to the final draft required scrapping multiple designs and refocusing on the clients to figure out what would work best. Michael Olson, a community restitution coordinator with adult probation who led the team, said the team agreed they needed to connect with their clients, and went out interviewing them.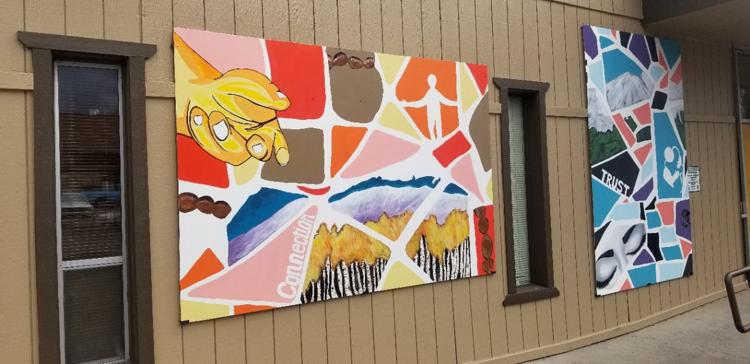 One of the people being interviewed said a healthy relationship reminded them of stained glass, which the team took and can be seen in the crisscrossing lines throughout the pieces.
"She said something about how stained glass can be so beautiful, but it has to be broken first before it can become as beautiful as it can become," Olson said.
And the seasons depicted throughout the pieces can also be tied to the themes, said Maddie Adams, a self-described embedded artist on the team. As an example, she said to her, winter represented trust.
"Because in the winter you have to trust that it's going to be warm again," Adams said with a laugh, but also emphasized that trust is needed to weather the colder, or more difficult, parts of a relationship.
Stephanie Gerst, co-owner of Creative Spirits who also works with probation, said the imagery was important to nail in order to help people develop their own sense of the mural's themes. Shonto Begay, an accomplished Arizona artist, had been consulted when designing the project.
In all, Gerst said the success of the murals had to be focused on their clients.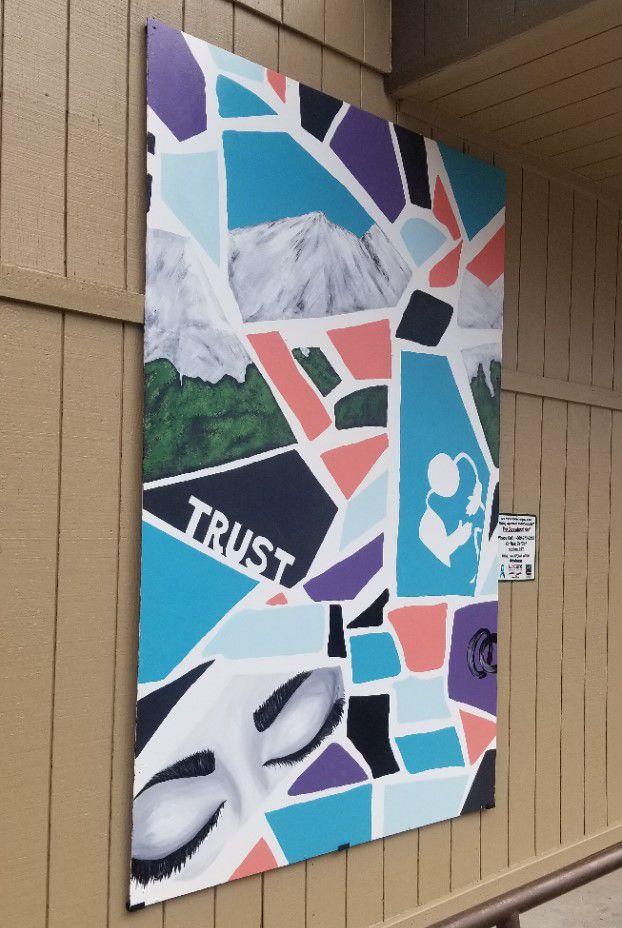 "We wouldn't be here today if it weren't for the probation clients who gave us the additional feedback that we need to listen," Gerst said.
Nicks said he was excited about the finished product. After feeling how sturdy the murals are, and seeing the 11 people it took to install the steel murals, he knows they'll stand for a long time. He expects the paintings will leave a legacy of their own.
"I hope [people] look at it and see — especially if they're from Flagstaff and know the area — I hope they see these and feel like there is a hope, like there is a place for me somewhere," Nicks said. "I just gotta find out where I'm going. I've gotta find the right trail."
Be the first to know
Get local news delivered to your inbox!