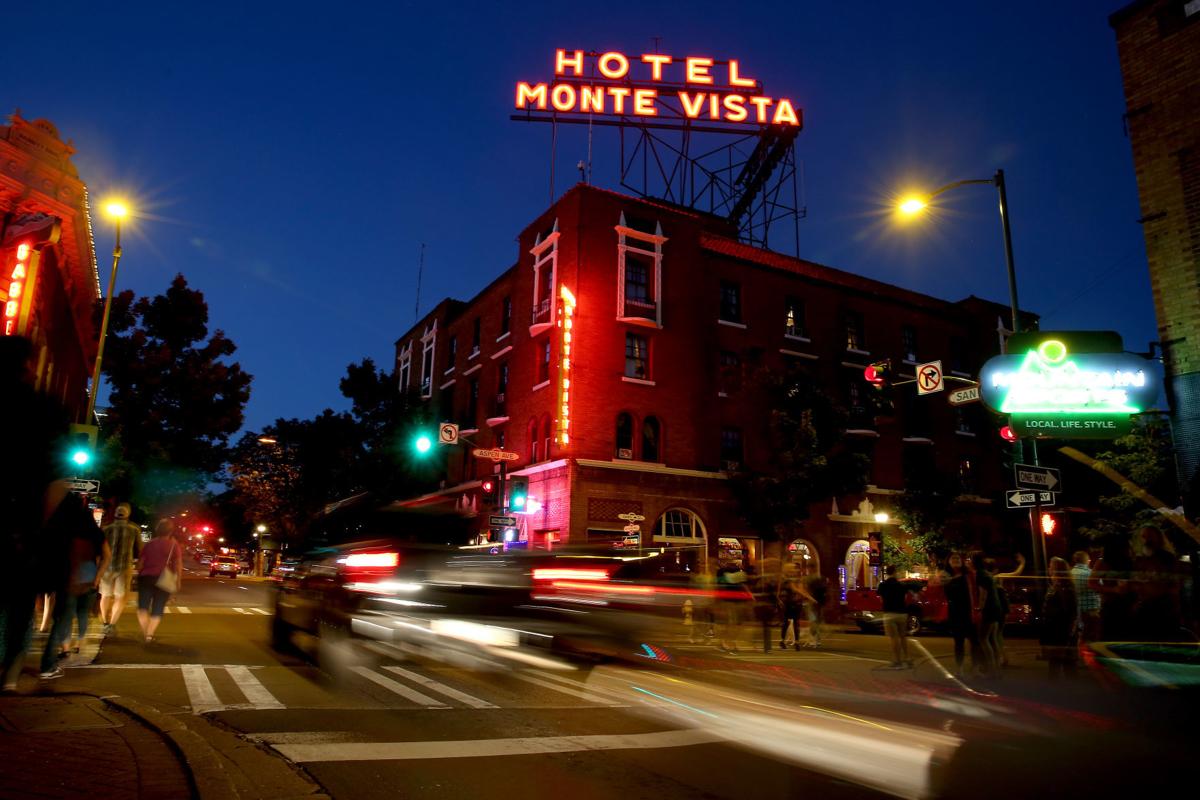 A new phone survey appears to be asking Flagstaff residents about the local minimum wage, as well as several local political candidates.
It is not clear who is behind the survey, but according to those who have received it, the survey asks what have been described as "leading questions" in regard to the minimum wage.
Derek Born and Sandra Lubarsky are two Flagstaff residents who received the call and said the survey ended with a question asking whether they would support the repeal of the city's minimum wage law if it were to appear on the ballot in 2020.
"I was kind of surprised because it's been rare that I've gotten a local poll," Born said. "You know you get the state and national stuff but it's not a ton of local polling usually."
Lubarsky said the survey began with questions about members of city council and the mayor who are running for election in 2020. Lubarsky said she was asked for her opinions on city councilmembers Charlie Odegaard and Jamie Whelan, who are both running for mayor, as well as councilmember Jim McCarthy, who is running for reelection.
The survey also asked about Mayor Coral Evans, who is running for the state legislature.
The survey then shifted gears to questions about the perceptions of  organizations in Flagstaff. Specifically, Born said he was asked about the Friends of Flagstaff's Future and the Greater Flagstaff Chamber of Commerce.
Finally, Born said the last half of the questions focused on the city's minimum wage law and whether certain statements changed his level of support for a repeal of the law.
For example, Born said one question asked how his view of the higher minimum wage law might change if he knew it was hurting small mom and pop shops and local business in town.
Another question presented statements saying the higher minimum wage has negatively affected people with disabilities or increased the cost of rent and then asked if that knowledge led Born to support a repeal of the law.
"It became very clear to me that this is a push poll all designed to lower my beliefs on the minimum wage by giving me only negative information about it," Born said. "Each one asking me to rate how effective is this, would it dissuade you?"
Born said because he supports a higher minimum wage, he decided to answer most questions dishonestly, stating that all the information presented would lead him to support the law more.
Lubarsky said other questions asked about employers converting full-time positions to part-time roles, automation and businesses raising prices. She said the survey asked nearly 20 questions in all.
It is not clear who might be paying for or conducting the survey. Lubarsky said when she asked who was conducting the survey, the surveyor told her she worked for Comcast out of Richmond, Virginia. But a spokesperson for Comcast said they have no knowledge of such a survey being conducted in the Flagstaff area.
If a group is hoping to repeal the city's higher minimum wage law, time may not be on their side.
Just like when voters were asked about repealing the law during the 2018 election, it would take a citizens' initiative for the question to appear on the ballot. And that would mean filing paperwork with the city and collecting thousands of signatures before July.
At the moment, no political action committee appears to be pushing such an initiative, based on campaign finance reports registered with the city clerk.
A phone number was posted online by someone who said they received the call. That number, when called, plays an automated message stating that the call was in regards to either a "market research survey or a political call." The number appears to be registered in Safford, Arizona.
Adrian Skabelund can be reached at the office at askabelund@azdailysun.com, by phone at (928) 556-2261 or on Twitter @AdrianSkabelund.
Be the first to know
Get local news delivered to your inbox!