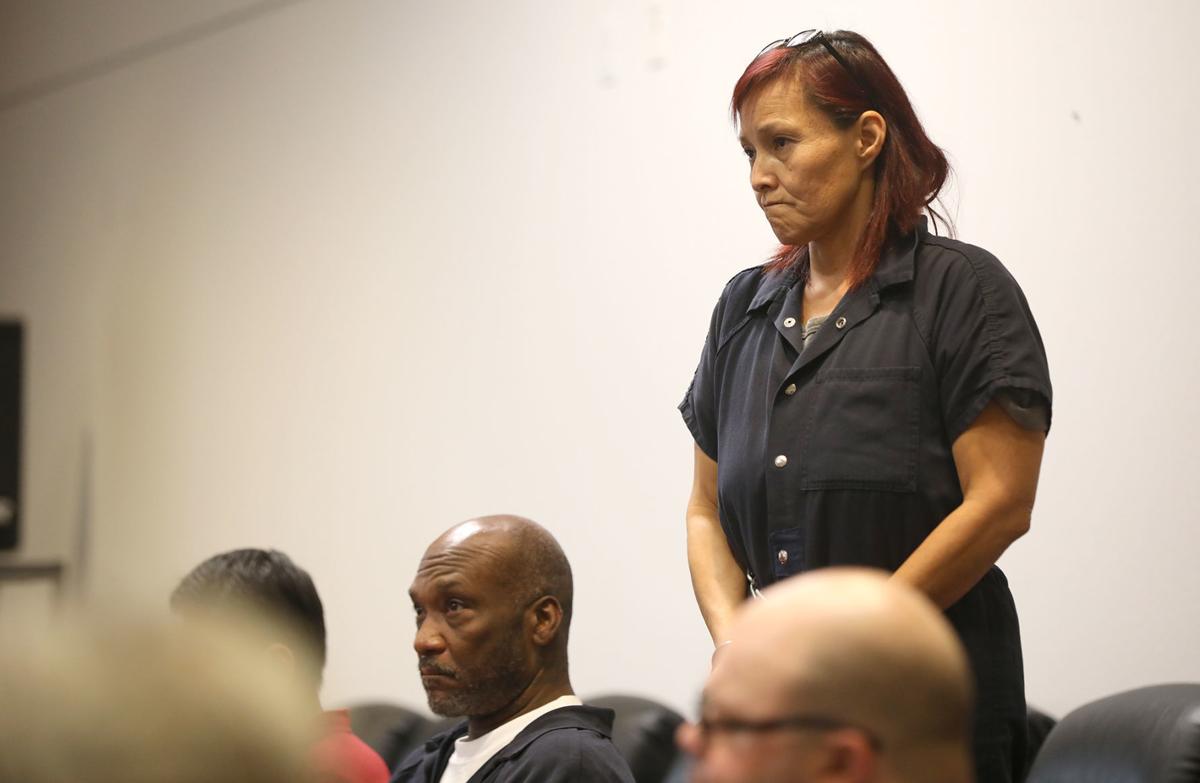 The Page family charged with first-degree murder for allowing a 6-year-old girl to overdose is heading to trial after prosecutors gave little-to-no room for a plea deal.
Coconino County Prosecutor Michael Tunink said he will listen to any offers to settle the child abuse claims against the family members, but he added he will not offer a plea deal at this time.
Grandparents 51-year-old James Lane and 47-year-old Victoria Bizardie are accused of knowingly committing child abuse that resulted in the death of their granddaughter who overdosed after ingesting fentanyl, a highly dangerous substance. Lane and Bizardie are also charged with selling narcotics that were in the home where the young girl ate the pill. The child was taken to the hospital on May 3 and was eventually found to have taken three times the amount of fentanyl needed to be fatal.
The mother, 30-year-old Kamaya Lane, was also charged with child abuse and first-degree murder for knowingly leaving her child in a home where drugs were being sold as she moved to Farmington, New Mexico.
At a Wednesday hearing, the charged family members and their attorneys were expected to appear together in front of a judge for the first time.
However, the child's mother, who is in custody at Coconino County jail, did not appear because she had been taken to the hospital for an undisclosed medical reason.
Originally the two grandparents were arrested and arraigned separately from the mother, because she was living in New Mexico. At the hearing, the three separate cases were joined into one, similar to how the three family members were originally charged.
The mother's legal defender Joseph Carver, the grandfather's attorney Bruce Griffin, and the grandmother's attorney Craig Williams all discussed possible trial dates with Judge Cathleen Brown-Nichols. While Williams, an attorney based in Yavapai County, said he objected to a trial being set because he had not received evidence in the case, Nichols set a trial date for the complex case on Sept. 9, 2020.
Griffin asked for the trail setting conference at a hearing last week.
You have free articles remaining.
"The state's not likely to make any offer so we're frozen," Griffin said to the Arizona Daily Sun. "There's no reason for further delay."
Carver said he may try to severe Kamaya's case from the grandparents' case later on. Kamaya is not charged with selling narcotics.
Court filings
At this point, the prosecution's court filings show they plan to call more than 30 witnesses for the now-planned trial. Court filings show the housekeeper who first noticed that the 6-year-old was unresponsive and many law enforcement officers are expected to testify.
However, there is still a lot of evidence to go through, Tunink explained. He said his office still hadn't received a hard drive with a massive amount of data from the Page Police Department as of Wednesday.
Last year, Williams had attempted to reduce the grandmother's bond from $1 million to $25,000. Bizardie's father had pushed the court for her complete release ahead of trial, saying he would ensure she would attend all hearings.
Tunink argued that Bizardie was facing first-degree murder charges and was a flight risk if she cleared the bond. To support his opposition, he cited the grandparents' alleged statements to police that the two grandparents had 12 vehicles to avoid court and flee the jurisdiction.
Judge Nichols did not change Bizardie's $1 million bond, and she remains in custody.
When Page Police officers cleared the grandparents' home in Page for their initial investigations, officers found narcotics and drug paraphernalia throughout the home. Officers identified narcotics that appeared to be hurriedly pushed down a sink, and paraphernalia in the trash. The officers also found dozens of laptops and phones and $3,000 in cash in the grandparents' home and vehicle.
Carver, Williams and Tunink all declined to comment.