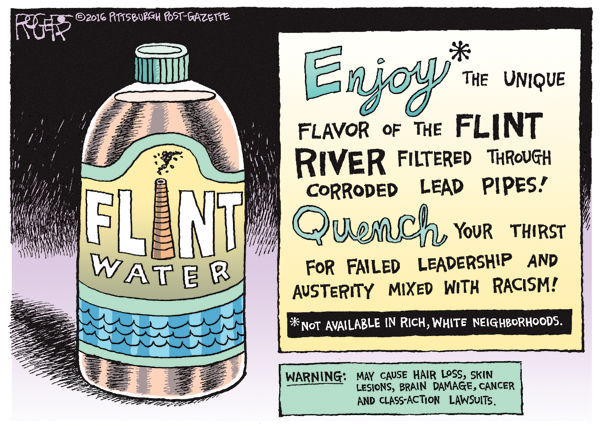 Did you know that this week, March 6 – 12, is National Groundwater Awareness Week? We at the Arizona Hydrological Society thought we would take some time to summarize how important groundwater is to Flagstaff and the rest of the Northern Arizona region.
Recharge to our aquifers comes dominantly from snowmelt. Of the snow we receive, the vast majority of it sublimates (goes directly from snow to vapor and back into the atmosphere). The snow that doesn't sublimate and summer rain that does not evaporate or is not used by plants, runs off in stream channels. Only 2 to 4 percent of all annual precipitation recharges our aquifers. This recharge typically happens only when the snow is melting and running off, and typically happens where the streams cross faults, fractures, very porous, cinder rich soil, or sinkholes (like the Bottomless Pits). These fault and fracture zones where recharge preferentially happens, are also favorable locations to site groundwater wells.
Flagstaff residents and businesses relied solely on renewable surface water from the Inner Basin of San Francisco Mountain and from Upper Lake Mary until the 1950's. The growing community faced shortages as surface water supplies fluctuated. Because of the uncertain water supply, community planning for growth and development was difficult on a year-to-year basis, let alone any planning for the future.
While many water importation ideas near and far were explored, the City settled on developing groundwater from a faulted area identified by geologists in the Woody Mountain area, where the Oak Creek and Dunham Faults intersect. Drilling in this area was and remains extremely challenging due to the depth of the aquifer and challenging geologic conditions. Groundwater was encountered however at about 1,300 feet below lands surface and the city was able to successfully develop four high-yield water wells in this area in the 1950s. The City now has 10 wells in the Woody Mountain area. This supply is considered a sustainable supply, in that water levels have remained relatively stable over the last 60 years while providing about 25 percent of Flagstaff's total drinking water over that same period.
WELLS AT LAKE MARY
Another groundwater campaign was developed by the City in the 1960s when drilling began in the vicinity of Lower Lake Mary. This is another highly faulted area in the Flagstaff region. It is also an area where significant and rapid groundwater recharge occurs partly due to the development of lower Lake Mary. Soon after Lower Lake Mary Dam was developed, it was discovered that most of the water in Lower Lake Mary Dam was draining away through fractures and sinkholes in the bottom of the lake. Two wells were drilled in the 1960s, and drilling continued in the Lake Mary and Woody Mountain areas each decade into the 1990s. Lake Mary wells have provided about 20 percent of Flagstaff's total drinking water over the past 60 years.
In the late 1990s the City began to drill water wells within Flagstaff's City limits. The main reason for doing this is to spread the City's groundwater withdrawals over a larger area of the regional groundwater-flow system to lessen this impact in any given local area. The eight wells in Flagstaff's City limits (one exception is the well at Fort Tuthill) are also considered relatively sustainable, in that drawdown of the aquifer in minimal. In 2012, nearly 40 percent of Flagstaff's drinking water came from the local wells.
FLOWING C AQUIFER
Not only is groundwater important to Flagstaff residents, the surrounding communities of Doney Park, Kachina Village, Forest Highlands, Mountainaire, Flagstaff Ranch and Bellemont rely 100 percent on groundwater from the same deep regional C Aquifer as the City of Flagstaff. Because of the experiences encountered by the City of Flagstaff and many of the other water supply companies in the region, water resource managers and scientists have been able to develop an understanding of the C Aquifer as a large regional groundwater flow system that underlies almost the entire northeast quarter of the state of Arizona.
That does not mean, however, that it is a limitless supply. In some parts of the C Aquifer (the Navajo Reservation) the depth to water is so deep below the surface it is uneconomical to develop. The C aquifer east and north of Holbrook is so salty (saltier than sea water in some areas) that is not fit for human use. There are also environmental water needs that are supported by the C aquifer. How many of us have gone down to Oak Creek to fish, play in the water, or just enjoy the beauty of the meandering creek in the canyon. This would not be possible if there were not a C aquifer supplying the perennial flow of Oak Creek.
Any amount of groundwater pumped out of the ground for human use is no longer available for these environmental water needs. We seldom see the impact of groundwater pumping right away, but it will happen. It may take decades, centuries, or even millennia for these impacts to show up, but they will occur. Recharge from rain, runoff and/or snowmelt can reduce these impacts but they can not offset them as long as groundwater pumping continues to occur.
SHALLOW PERCHES
In the high elevation areas of Northern Arizona in and around Flagstaff where the depth to the C Aquifer is so deep below the surface, people who do not have access to municipal or other water providers have to drive sometimes great distances to a hauled water source to purchase water they can take back to their home, or pay to have water delivered to their homes by truck. Other people who live in some of these outlying areas are fortunate to be able to develop shallow wells into perched water-bearing zones. However, these perched water-bearing zones are not as dependable source of water supply as a regional groundwater-flow system like the C aquifer because they are small, have limited areal extent and are not interconnected. This makes them much more sensitive to seasonal and longer term changes in precipitation that is the source of their recharge.
The US Geological Survey and Arizona Department of Water Resources collect water levels from wells developed in the C aquifer and other water-bearing zones throughout Northern Arizona on an annual or quarterly basis. The City of Flagstaff has kept, in some cases, daily records of water levels in its wells since the 1950's.
These water-level records are important for determining aquifer sustainability and aquifer properties. Without groundwater supply from the C aquifer it is hard to say if Flagstaff and adjacent areas would be the thriving community as we know it to be today.
The next time you run your tap for a glass of water, take a shower, wash a load of cloths, water your yard, go fishing , float a boat on a lake or stream, or just sit beside a river or creek enjoying nature, pause and give some thought to where that water is coming from and what it means to your health and wellbeing. Especially during this National Groundwater-Awareness week March 6-12, consider how fortunate we all are to live in an area where both water resource managers and citizens can work together to use, preserve, and protect this essential need of life.
"Without groundwater supply from the C aquifer it is hard to say if Flagstaff and adjacent areas would be the thriving community as we know it to be today."
The authors, all geologists, are members of the Arizona Hydrological Society, Flagstaff Chapter
"Without groundwater supply from the C aquifer it is hard to say if Flagstaff and adjacent areas would be the thriving community as we know it to be today."
Catch the latest in Opinion
Get opinion pieces, letters and editorials sent directly to your inbox weekly!