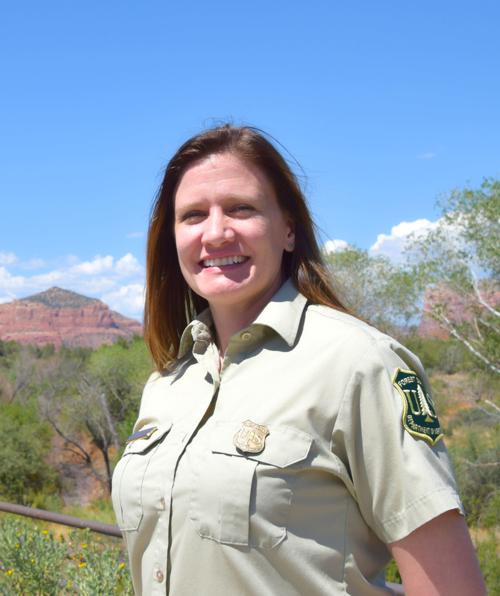 The Coconino National Forest's Red Rock district has a new ranger, according to a media release.
Amy Tinderholt was selected as the permanent ranger for the district by Coconino National Forest Supervisor Laura Jo West.
"We're very excited to welcome Amy to northern Arizona," said Coconino National Forest Supervisor Laura Jo West. "She will be a tremendous asset to the Red Rock Ranger District and brings with her a wealth of experience, positive outlook, and a fresh perspective of the issues in such a busy district."
Tinderholt comes from Deschutes National Forest in Bend, Oregon, where she left her position as the deputy district ranger of the Bend-Fort Rock Ranger District.
Tinderholt replaces Nicole Branton who moved earlier this month to serve as the deputy forest supervisor on the Mt. Baker-Snoqualmie National Forest in Washington.
Tinderholt is a graduate from the University of Arizona and earned a Bachelor of Science degree in Natural Resource Management and has experience with recreation issues and firefighting, according to the release.
"I am excited about returning to the southwest and hiking in our beautiful landscapes," said Tinderholt. "The Red Rock Ranger District is an exciting place to be, and I'm grateful for the opportunity to serve as its ranger."
The Red Rock Ranger District is comprised of approximately 487,000 acres and encompasses the Sedona area. Over the years, the district has served as the setting of many western novels, movies, paintings, photographs and other works of art.
Adrian Skabelund can be reached at the office at askabelund@azdailysun.com, by phone at (928) 556-2261 or on Twitter @AdrianSkabelund.