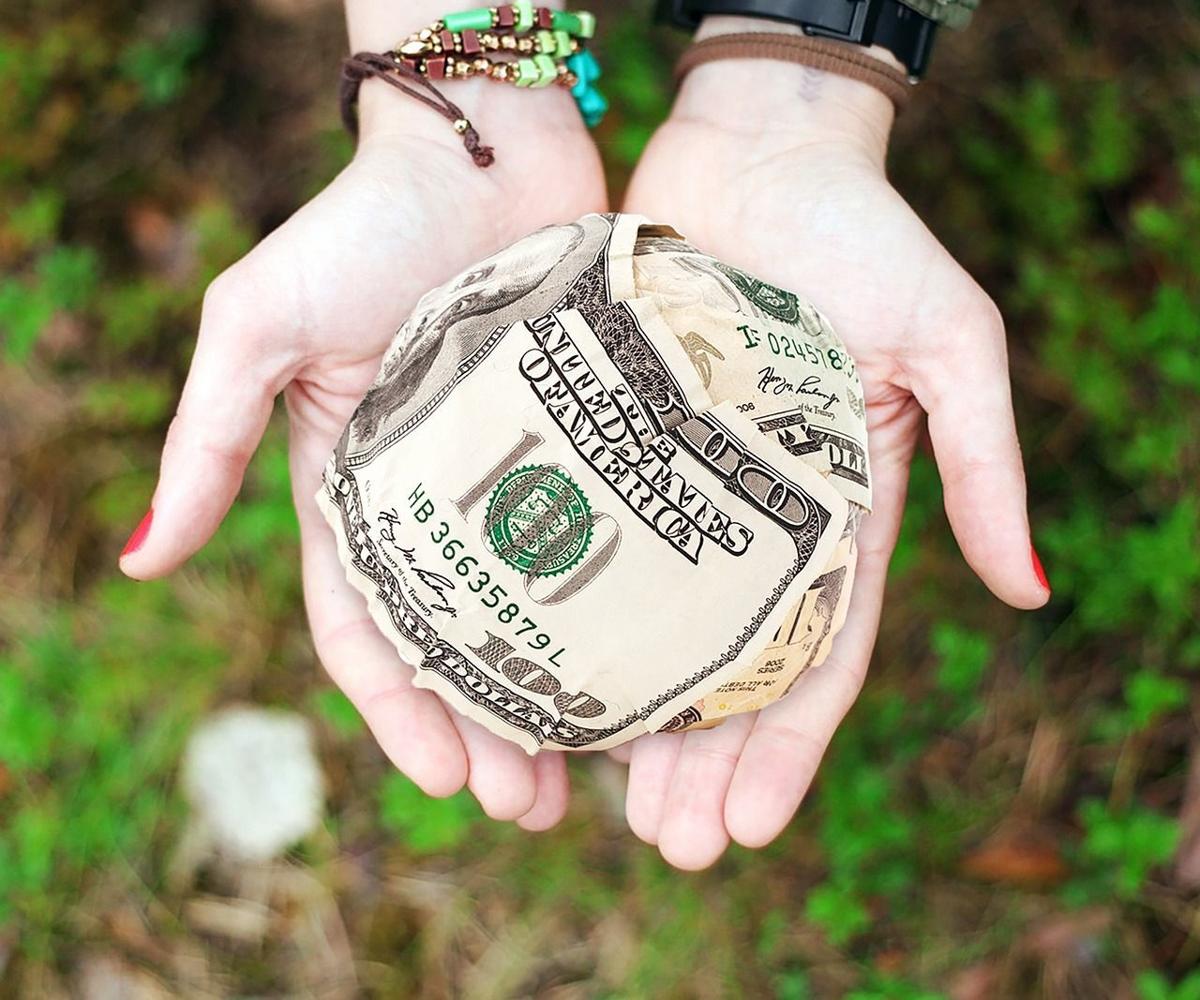 Northern Arizona University senior Baylie Heaps was walking to her car after class like any average day. It was Dec. 3, 2018. She was graduating soon, worked later that night and had just gotten out of class.
Then, in the snow, she saw $100 bills scattered next to a campus parking garage, billowing from a bank envelope. First, she just stood there looking at the money.
"I thought I was being pranked, honestly," Heaps said. "I was waiting for someone to pop out of the bushes."
When no one did, she collected the money and took it to her car to count it all. There were dozens of $100 bills, 65 of them.
By chance, she had found $6,500.
"I called my dad. I asked him 'What do I do? I feel like I'm going to throw up,'" Heaps said.
Heaps always thought that if she found cash like that, keeping it would be an easy decision. Heaps is majoring in bio-medicine and wants to go to medical school for trauma surgery. She has student loans to pay off, and the MCATs to pay for.
"I thought I had won the lottery. I thought I got really lucky that day," Heaps said. "But it really weighs on you. It could be someone's rent, or someone's Christmas gift for their friends or something."
She asked some of her co-workers at work. Half of them told her to turn it in, and half of them told her to keep it. Her father told her to turn it in.
You have free articles remaining.
Heaps eventually turned in the money to the Flagstaff Police Department, who already had $6,500 reported missing.
Officers matched the container — a Wells Fargo envelope — and asked the person who reported it what combination of bills made it to $6,500. Sixty-five $100 bills — it checked out.
"The man I returned it to was so happy that I turned it in," Heaps said. "And so I was happy that I turned it in, especially around this time of year."
The man gave her $500 as a reward.
"'Man are you sure?'" Heaps asked when he offered her the money. "'Well, I'm happy to have at least $6,000 back,'" she said he told her.
Joseph Tritschler, Northern Arizona University Police Department officer, said that people often turn in credit cards, driver's licenses and wallets with cash in them.
"It's very nice to see that stuff," Tritschler said. "It lets us know that we do have a lot of really good people walking around and willing to help out their fellow students."
Heaps said she put the reward money in her savings toward her student loan payments, which will start soon after she graduates. When she told her dad she turned it in, he admitted that he didn't think he could have done the same.
"I was like, 'What the heck? I thought you told me to turn it in?'" Heaps said. "He said, 'yeah, I want you to be a better me.'"
Heaps plans on taking a year off after she graduates next semester before she starts medical school.