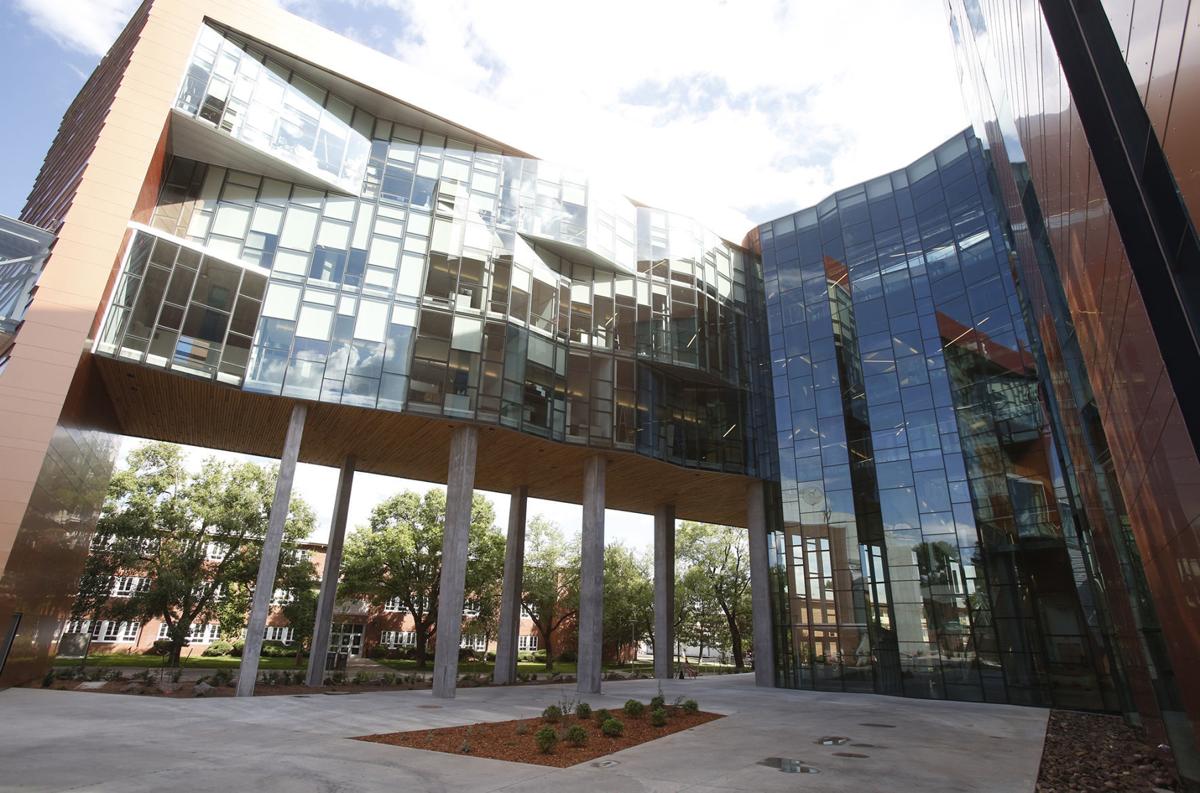 Part one of a three-part series on NAU research.
For the first time, Northern Arizona University has been ranked within the top 100 National Science Foundation (NSF) research rankings of universities without a medical school, coming in at No. 96 for the 2017 fiscal year. The university also moved to No. 201 for all universities in the United States, up from No. 213 in the previous rankings.
A university-issued statement revealed NAU spent $42.6 million on research throughout the 2017 fiscal year, a large contributor to its $2.5 billion in statewide economic impacts generated in the same time.
The NSF rankings were released in late November with the results of the Higher Education Research and Development Survey (HERD). The annual survey looks at various aspects of research and development programs at academic institutions that spend at least $150,000 annually on these programs. It incorporates expenditures by field and type of research, funding and number of involved employees. This year, 903 institutions were surveyed; data for the 2017 fiscal year was collected from November 2017 through June 2018.
Due to a 14.5 percent increase in research expenditures in 2018 over 2017, NAU expects its ranking will improve again next November, when the HERD results for 2018 are finalized.
NAU also recorded 50 unique inventors in 2018, including 17 first-time inventors and 14 women inventors. The total number of patents granted also increased from an average of less than two per year from 2002 through 2013 to 15 total patents in 2018 alone.
What makes the biggest contribution to NAU research?
NAU President Rita Cheng says it's all about the faculty – not just bringing distinguished researchers into town, but also keeping them here. The supportive environment provided to NAU faculty has made a tremendous difference in the university's research accomplishments, she said.
"Our primary mission is to educate students and we do that by creating knowledge and making sure we have the very best professors in the classrooms and labs," Cheng said.
Tiered Research
NAU is an R2 Doctoral University, the second-highest tier in the Carnegie Commission on Higher Education's classification system, characterized by its "high research activity." The Carnegie Classification is a national ranking of universities that has been around since 1970 and is updated every few years.
According to its website, R2 Doctoral Universities "include only institutions that awarded at least 20 research/scholarship doctoral degrees and had at least $5 million in total research expenditures."
The 2018 report listed approximately 130 institutions classified as R2 Doctoral Universities with high research activity. Lack of a medical or veterinary school was a determining factor in NAU's classification as a doctoral university with high – but not "very high" – research activity.
Cheng said the goal for NAU is to be the best it can be among its R2 peers. To do so, the university encourages faculty of all disciplines to not only conduct research, but also to publish those findings in credible, peer-reviewed mediums.
"Our reputation grows as our faculty accomplishments grow. We can then have our students mentored by these accomplished faculties and then they go out and do great things with their knowledge," Cheng said. "I certainly want NAU to continue to thrive. I want us to be competitive in hiring faculty and in attracting and educating students... We can't be all things to all people – we're never going to be a large, research one institution – but what I want us to have is deep, meaningful impact to Arizona."
Continuing Studies
Recent university research has occurred in a variety of disciplines including ecology, health, education, astronomy and bioengineering. According to the university's research webpage, faculty-led initiatives have become university-wide centers or institutes. These organizations range from the Center for American Indian Resilience, which partners with American Indian communities to promote health and resilience, to the Merriam-Powell Center for Environmental Research, which promotes cross-disciplinary research to understand environmental processes and changes.
The university's business plan describes that increased research activity not only makes the university more appealing for faculty, graduate and undergraduate students, it also increases learning opportunities and better prepares students to join the workforce. The plan also states that NAU will continue to address its need for modern laboratory, collaboration and office spaces.
One strategy to do so is the creation of the $139 million multi-discipline/STEM academic/research building scheduled for construction in 2020. Updates to existing research labs will also be conducted from 2020 to 2022.
Recent Accomplishments
In 2018 alone, professors of all disciplines received recognitions for their accomplishments.
David Wagner, director of the Pathogen and Microbiome Institute's Biodefense and Disease Ecology Center, received a $2.25 million grant from the U.S. Defense Threat Reduction Agency in September. Wagner, a disease ecologist, will be using the grant to fund a three-year research project on F. tularensis, a pathogen that has been used in the creation of international biological warfare agents. Although Wagner has been studying this particular pathogen for nearly 15 years, the new funding will help his team better understand the life cycle and behavior for use in protecting Americans from this potential threat.
Professor of Ecosystem Ecology Michelle C. Mack also received recognition in 2018 as a woman leader in fire science, and was featured in the most recent issue of the journal Fire. Her work focuses on ecosystem structure and function, especially plant form and function. Fire noted her research in how fires impact carbon processes, as well as her analysis of tree rings in black spruce forests to predict future ecosystem resilience to fires.
Cheng said she enjoys seeing NAU faculty members overcome diverse challenges and receive recognition for their successes in such ways.
"My favorite part is watching and being able to celebrate the accomplishments and the pride that our faculty has in their work," she said. "It's just a tremendous joy."