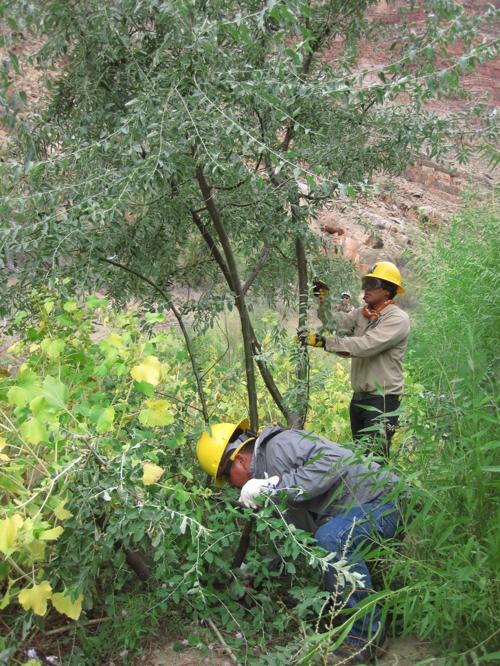 The National Park Service announced Tuesday that Flagstaff-based nonprofit Grand Canyon Youth (GCY) received a large grant to engage Native American youth in restoring riparian habitats within Glen Canyon National Recreation Area. 
Youth members of Conservation Legacy's Southwest Conservation Corps Ancestral Lands Program will work with the GCY guides and mentors to halt and reverse the spread of invasive, non-native plant species along the Colorado, San Juan, Escalante and Dirty Devil Rivers.
GCY provides young people with an experiential education along the rivers and canyons of the Southwest in an effort to promote personal growth, environmental awareness, community involvement and teamwork among people of diverse backgrounds, according to the organization. 
"We are thrilled to have the opportunity to share the spectacular, but often inaccessible, rivers and canyons within Glen Canyon National Recreation Area with young people," said Emma Wharton, Executive Director of Grand Canyon Youth. "Not only will they restore habitat and gain practical skills, they will also connect with the natural world in a way that few people today are able to do."
The grant, for just over $203,000, was awarded through the NFWF's Resilient Communities program, funded by the Wells Fargo Foundation. The $10 million, four-year program awards grants to nonprofit organizations to help communities become more resilient against conditions associated with a changing climate. Grand Canyon Youth was one of just eight grant recipients for this year.