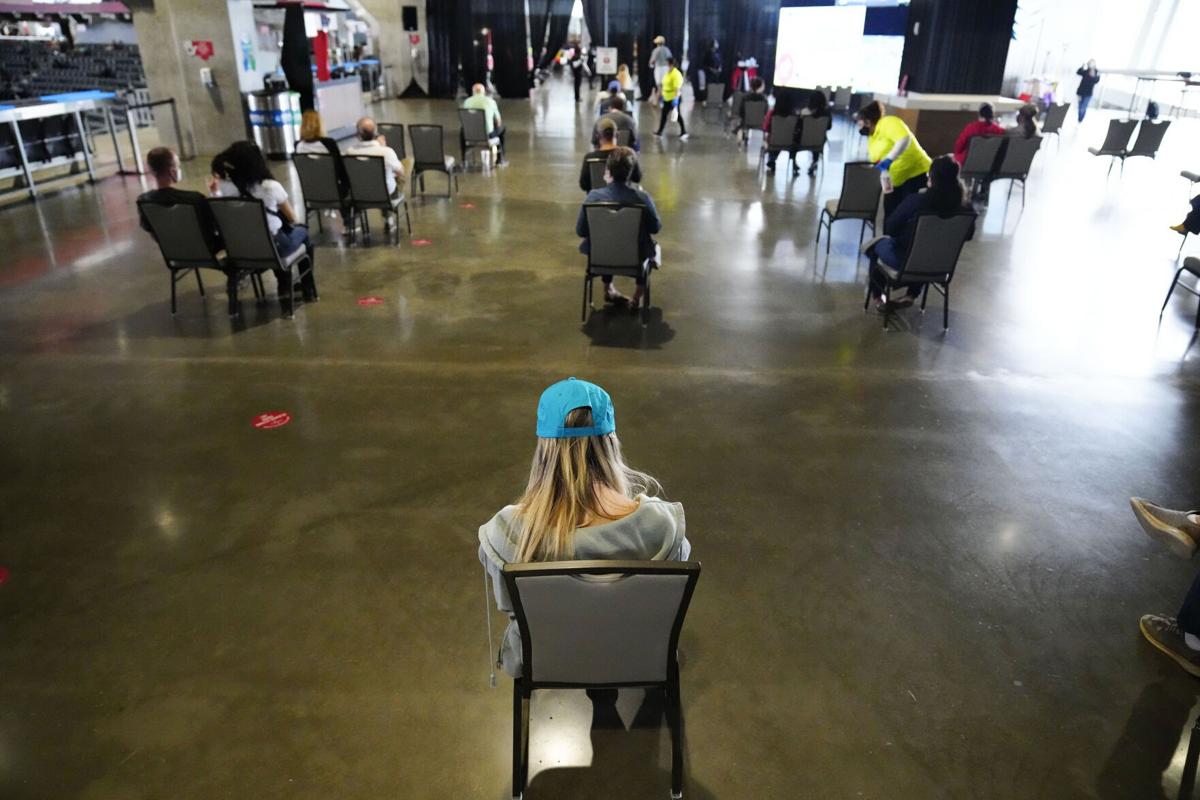 President Joe Biden predicted a return to some normalcy "by the end of the summer" on Monday, but health experts are increasingly doubtful that the United States will reach herd immunity from Covid-19.
America's outlook is rosier now than it has been in months; daily coronavirus cases and deaths have fallen to one-fifth of what they were during winter peaks thanks to climbing vaccinations. So far, more than 40% of the adult population and nearly 70% of the senior population are fully vaccinated, according to new CDC data.
Experts including Dr. Anthony Fauci have estimated between 70% to 85% of the US population needs to be immune to the virus -- through vaccination or previous infection -- for herd immunity to be reached. He said in March that might happen when high school students are vaccinated.
The US is one step closer to that. A federal government official told CNN the US Food and Drug Administration (FDA) is poised to authorize Pfizer/BioNTech's vaccine for children and teens aged 12 to 15 by early next week.
But the average daily rate of vaccinations has been declining for about two weeks, and polls show younger Americans are least likely to say they want a shot, Ralph Ellis and Christina Maxouris report. This is worrying because unvaccinated young people are helping fuel case increases across the US.
"What I really worry about is that those people who are already on the fence don't get vaccinated (and) we don't reach herd immunity come the fall," CNN medical analyst Dr. Leana Wen told CNN. "And then with the winter ... we have a big resurgence, maybe we have variants coming in from other countries, and we could start this whole process all over again and have another huge pandemic come the winter."
It is not all doom and gloom. Some experts think driving down infections will be good enough, allowing most people to get back to their pre-pandemic lives as long as case numbers continue to plummet.
"We may not get to zero, we probably won't," Dr. Ashish Jha, dean of the Brown University School of Health, told CNN on Monday. "But if we can get the infections at very low levels, most of us can get back to our lives in normal ways. I think we can probably live with that," he added.  Read more:
Here's an update on all developments. Scroll or swipe further for in-depth coverage.
The US Food and Drug Administration is poised to authorize Pfizer/BioNTech's coronavirus vaccine in children and teens ages 12 to 15 by early next week, a federal government official tells CNN.
COVID-19 infections and deaths are mounting with alarming speed in India with no end in sight to the crisis and a top expert warning that the coming weeks in the country of nearly 1.4 billion people will be "horrible."
Pfizer, buoyed by a huge jump in sales for its COVID-19 vaccine and solid performance across most of the company, is hiking its 2021 financial forecast sharply after blowing past Wall Street expectations for the first quarter.
U.S. biotech company Moderna will provide up to 500 million doses for the U.N.-backed program to ship coronavirus vaccines to needy people in low- and middle-income countries, but shipments won't begin until the fourth quarter, the company and program leaders said Monday.
The European Union's drug regulator announced Tuesday that it has started a rolling review of China's Sinovac coronavirus vaccine to assess its effectiveness and safety, a first step toward possible approval for use in the 27-nation bloc.
For more summaries and full reports, please select from the articles below. Scroll further for the latest virus numbers.