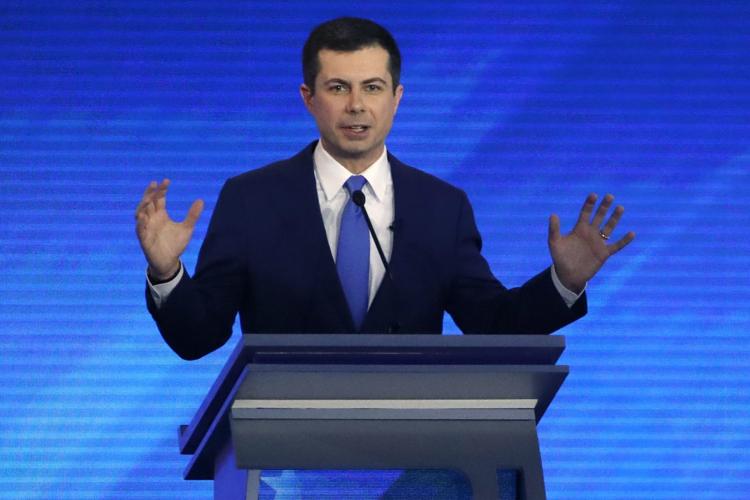 Pete Buttigieg, the 38-year-old former mayor of South Bend., Ind., was the candidate of the moment Friday. All eyes were on him Friday night to see if he could make his case.
And he did — with one significant stumble.
Attacked for his thin resume, Buttigieg shot back, "If you're looking for the person with the most years of Washington, D.C., experience under their belt, that candidate is not me." He promoted his youth compared with the lawmakers onstage talking their achievements from decades ago.
"We cannot solve the problems before us by looking back," Buttigieg said. "We have to be ready to turn the page."
A former military intelligence officer, Buttigieg seemed comfortable discussing foreign affairs, such as the Trump administration's killing of Iranian General Qassem Soleimani. "There is no evidence that that made our country safer," he said, adding later, "This is not an episode of '24.'"
But Buttigieg's trouble spot has long been race. Asked about a spike in arrests of black people for marijuana possession in his city after he became mayor, Buttigieg began to decry systemic racism but seemed to acknowledge he couldn't escape it in the city that he ran.