MOSCOW (AP) — The Russian military said one of its warships in the Black Sea fired warning shots and a warplane dropped bombs Wednesday to for…
BOSTON (AP) — State Sen. Sonia Chang-Diaz, a critic of Republican Gov. Charlie Baker's handling of the coronavirus pandemic, announced Wednesd…
BERLIN (AP) — The United States and Germany struggled Wednesday to resolve a major dispute over a Russian gas pipeline, even as the Biden admi…
WASHINGTON (AP) — The Supreme Court on Wednesday sided with California agriculture businesses in their challenge to a state regulation that gi…
KYIV, Ukraine (AP) — Belarus' authoritarian President Alexander Lukashenko has warned that his country will not try to stem a flow of illegal …
WASHINGTON (AP) — Sales of new homes fell unexpectedly in May and the 5.9% retreat was the second consecutive monthly decline even as the medi…
WASHINGTON (AP) — The Supreme Court ruled Wednesday that a Pennsylvania public school wrongly suspended a cheerleader over a vulgar social med…
BRATISLAVA, Slovakia (AP) — Slovakia's Parliament approved legislation on Wednesday that reduces pensions paid to members of the former commun…
RALEIGH, N.C. (AP) — A North Carolina state government budget proposal written by Republicans that also would cut taxes by several billion dol…
BRUSSELS (AP) — The European Union's chief executive vowed Wednesday to take any action necessary to thwart a new law in Hungary that would ba…
LONDON (AP) — The British government faced accusations of mixed messaging Wednesday that could threaten its plan to fully lift lockdown restri…
PRAGUE (AP) — Europe's main human rights body on Wednesday demanded a thorough and independent investigation into the death of a Roma man who …
WASHINGTON (AP) — The Supreme Court on Wednesday put limits on when police officers pursuing a fleeing suspect can enter a home without a warrant.
BUFFALO, N.Y. (AP) — India Walton, a socialist community activist, has defeated the four-term mayor of Buffalo in a Democratic primary.
WASHINGTON (AP) — President Joe Biden is announcing new efforts Wednesday to stem a rising national tide of violent crime as administration of…
MOSCOW (AP) — The leader of Myanmar's military junta on Wednesday attended an international conference in Moscow, an appearance that reflected…
The Supreme Court has ruled in favor of a cheerleader who was punished for a profanity-laced Snapchat post made while she was off school grounds.
WASHINGTON (AP) — The Supreme Court on Wednesday ruled that the structure of the agency that oversees mortgage giants Fannie Mae and Freddie M…
BUFFALO, N.Y. (AP) — Socialist community activist India Walton defeats four-term Buffalo mayor in Democratic primary.
PARIS — France is adding Russia to its "red list" of countries from which travels are banned unless it is for urgent reasons as they are strug…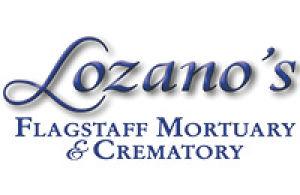 Lozano's Flagstaff Mortuary & Crematory
MADISON, Wis. (AP) — A bill to eliminate property taxes paid by Wisconsin businesses on equipment and furnishings is finding bipartisan suppor…
Is the bill dead? Is the filibuster in jeopardy? A Q&A about the voting rights bill.
BANGKOK (AP) — Britain's top diplomat met Wednesday with his Cambodian counterpart as he pushed for closer economic relations to Southeast Asi…
MADRID (AP) — Nine Catalan separatists pardoned by the Spanish government walked out of prison on Wednesday to the cheers of supporters, leavi…
BERLIN (AP) — Germany's Cabinet on Wednesday approved plans for a 2022 budget that foresee an increase in new debt as spending on health and f…
ROCHESTER, N.Y. (AP) — Rochester Mayor Lovely Warren, who ran for a third term while under indictment in a campaign finance case and under fir…
The Vermont Legislature will be back Wednesday to hold what is expected to be a two-day session to attempt to override three bills vetoed by R…